Color-blocking... AGAIN?
4/21/2011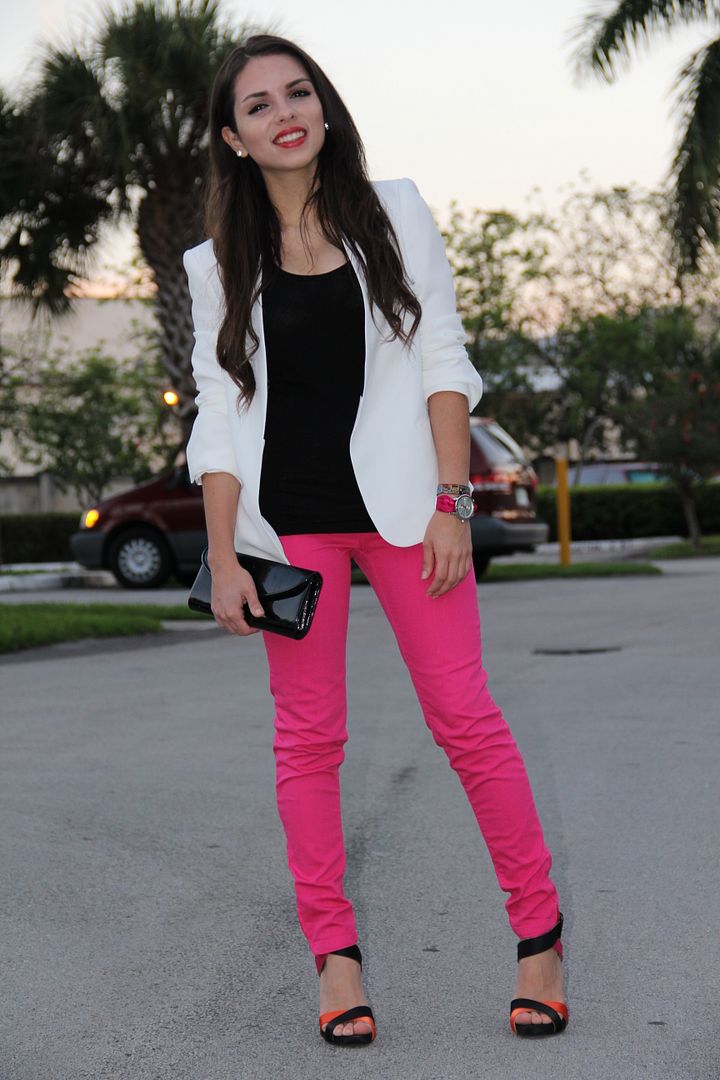 I know I know, I'm wearing bright-colored jeans AGAIN!. I just want to wear them as much as possible before they go out of style. I paired the jeans with color-block shoes, a basic black tee and a white blazer. I wore this outfit on Monday to go to a friend's house for a "wine tasting" (it was more like "wine drinking). The lipstick was supposed to be pink but I have no idea why it looks so red-ish! Also, I hate the lighting- it was a little late and darker than usual! Happy Wednesday!!

Lo sé, lo sé... estoy usando otra vez jeans de colore! Es que quiero sacarles todo el provecho posible antes de que pasen de moda. Esta vez quise combinarlos con estos zapatos de color, una camiseta negra sencilla y un blazer blanco. Este outfit lo usé el lunes que fuimos a casa de una amiga a tomar vino. Terminé quitándome el blazer porque me sentía un poco formal. La pintura de labiosse supone que era rosada pero no tengo idea porque se ve tan roja! Aparte que siento que las fotos salieron muy oscuras porque no quedaba casi nada de sol :( ..Espero que esten pasando un bonito miércoles! Besos...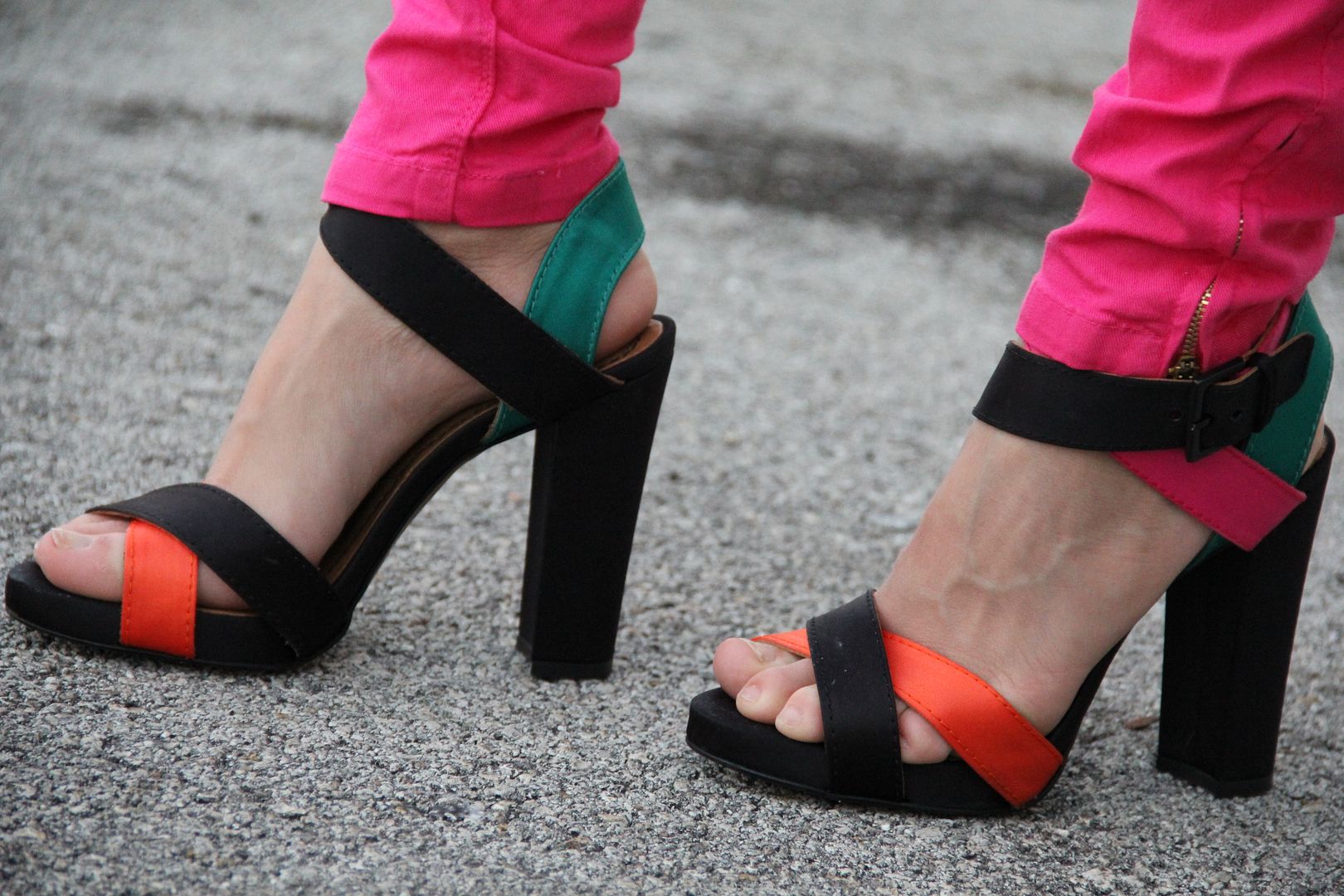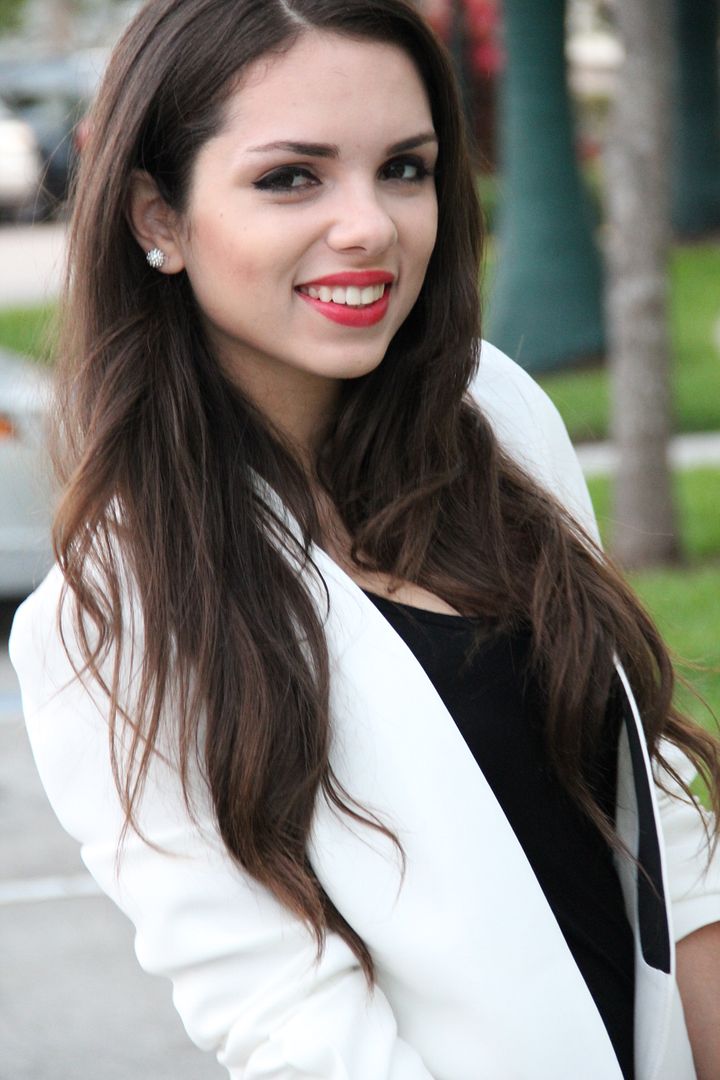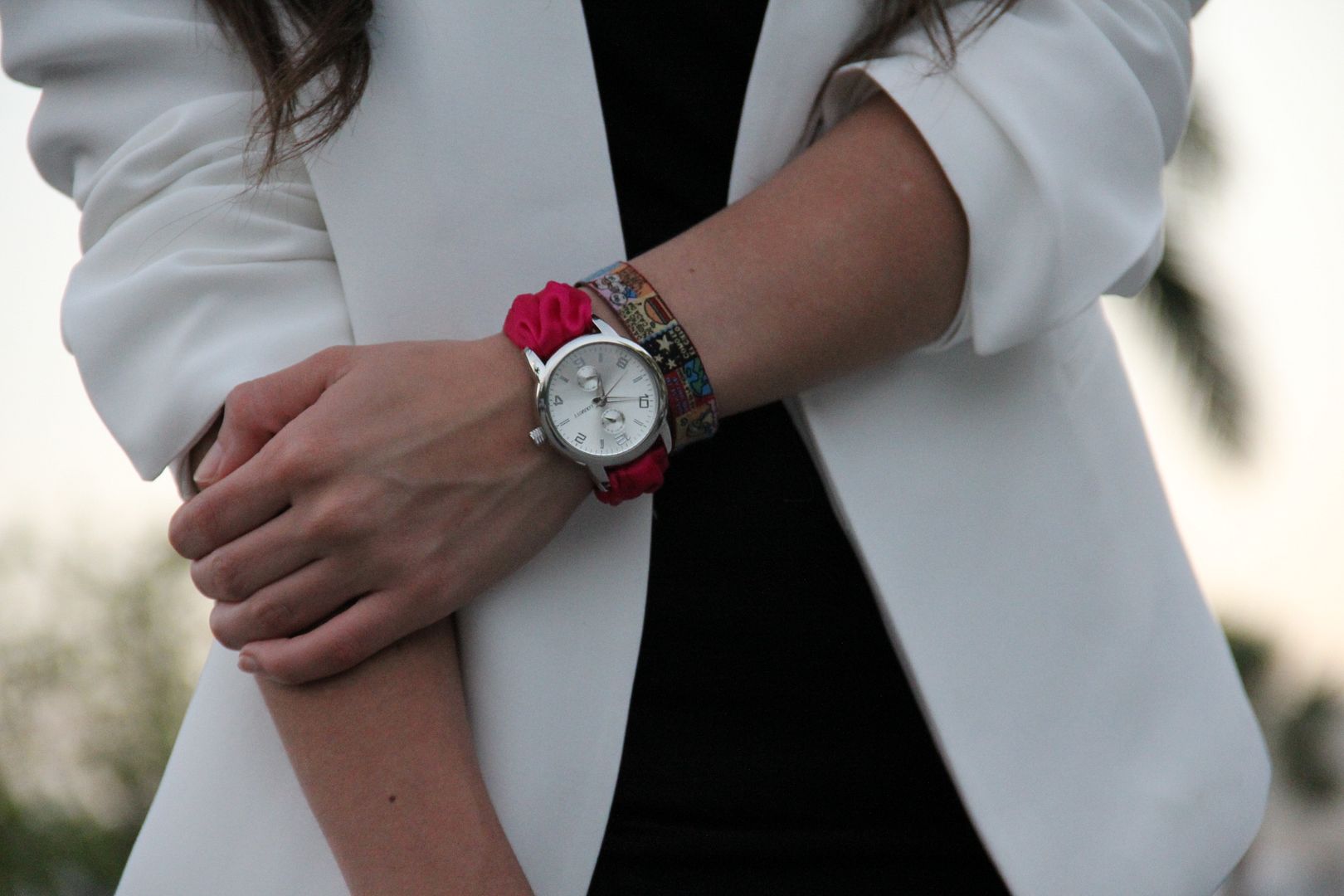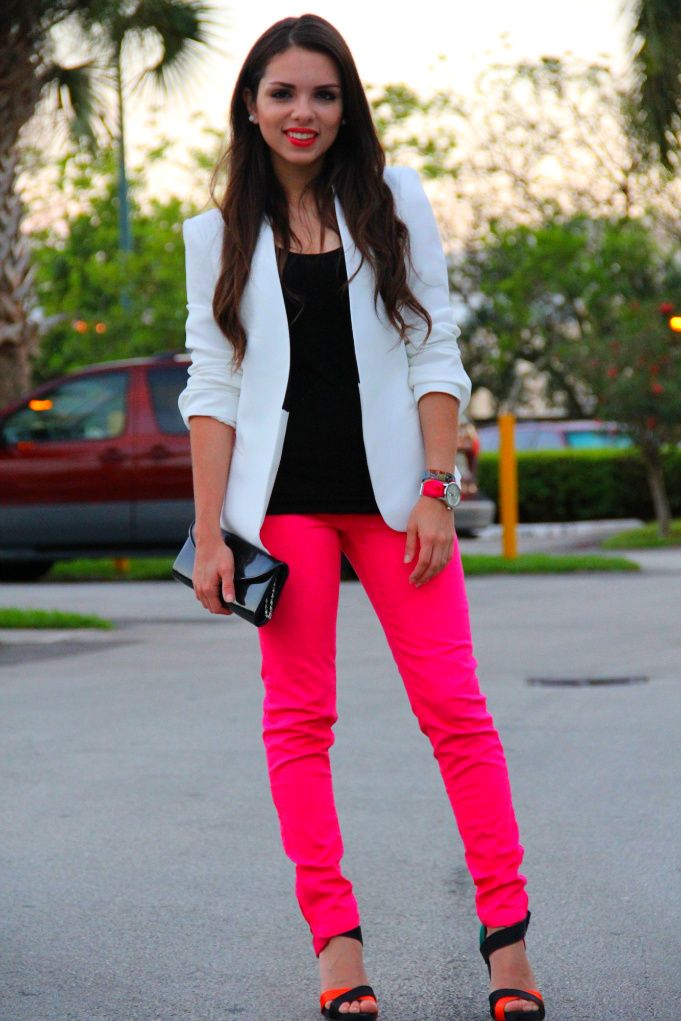 Jeans: Zara
Blazer: Zara
top: Forever 21
Shoes/ Zapatos: Zara
bag/Cartera: Aldo
Watch/ Reloj: Louvett