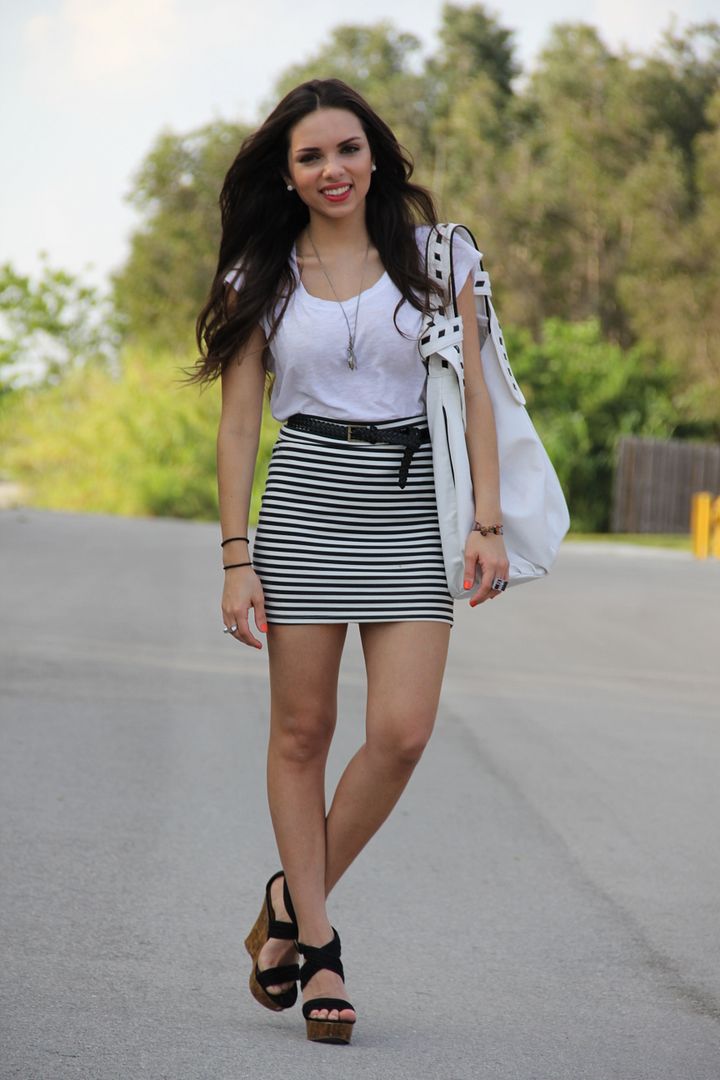 The day started as any lazy sunday, specially because it was raining- which ruined my plans of going to the pool. I had to get out of bed and get dressed, even if it was just to check the mail. We ended watching movies at a friend's house with a couple of friends- we were supposed to watch a game but the Heats were losing and nobody was interested in watching the Miami team lose. About my outfit: there's nothing like a B&W combination with a pop of color and original accessories (like my fun nintendo ring, pictured below). At first, I was wearing a polka dot shirt (to ttry the trend of mixed prints), but it looked too dressy for a Sunday afternoon. How was your weekend? What did you do? What did you wear? xoxo

El domingo empezó muy lluvioso en Miami, tenía planes de ir a la piscina pero el clima estaba para pasar todo el día durmiendo. Me obligé a mi misma a bañarme y vestirme así fuera para ir a la esquina- terminamos en casa de uno de mis mejores amigos viendo un maratón de películas (aunque originalmente era para ver un juego de baloncesto). Sobre mi outfit: nada como una combinación clásica de blanco y negro, junto a unos toques de color en las uñas y labios, y unos accesorios originales. Al principio quería usar la tendencia de mezclar estampados, y tenía puesta una camisa de lunares par que contrastara con las rayas pero se veía demasiado formal para un domingo en la tarde. ¿Cómo pasaron el fin de semana? ¿Qué se pusieron? Un abrazo!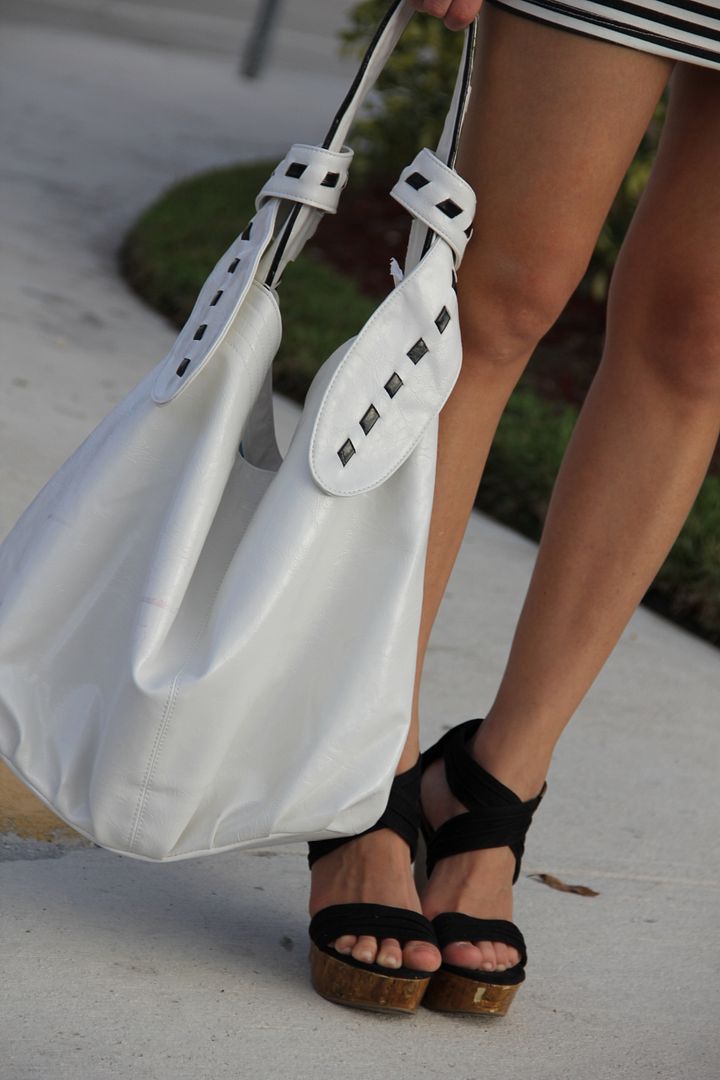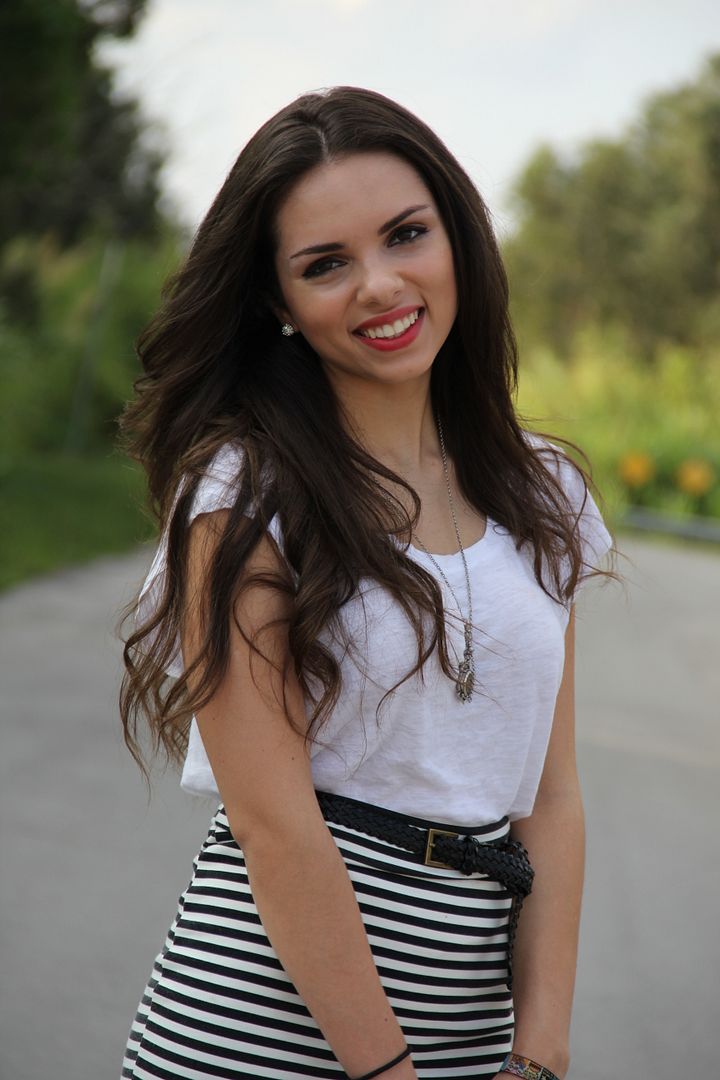 Skirt/Falda: Forever 21
Top: Forever 21
Sandals/ Sandalias: GoJane.
Silver Ring/Anillo plateado: Forever 21
Nintendo ring: "El mercado de diseño" @ Caracas,VE.