High waisted shorts... finally!!
5/20/2011


This is part #1 of today's outfits. I woke up, ate pancakes (we always have pancakes on Friday, we call it "Pancake Friday" lol), and then I headed to the thrift store. I know I say this almost every other day, but it's getting hotter and hotter by the minute in Miami. Yesterday I found the perfect pair of high waisted shorts at Urban Outfitters, I looked everywhere!- I stopped by after a Banana Republic that a fellow miami fashion blogger hosted (Carmen from Viva Fashion Blog). It was super fun and I met a couple of miami bloggers! Back to today... I went thrift store shopping, I'm so excited about what I bought. I found a couple of dresses- I have to get them altered because they are HUGE and LONG; but I can't wait to see the final result. I also found two blazers, a bright pink one that looks like the one from Zara but it cost me $4 (beat that Zara!), and a bright blue blazer. Finally, I bought a pair of shoes from.... DOLCE&GABBANA. You are not going to believe how much I paid for them... $20!! Yeah $20 for a vintage (and never used!) D&G shoes! Now I have to change because some friends are coming over.... I'll take some pics later! XoXO

Esta es la primera parte de los outfits de hoy! Me desperté, comí panquecas (siempre comemos panquecas los viernes, a este ritual le decimos "pancake friday" jajaja), después de eso fui a la tienda de cosas de segunda mano. Se que digo esto casi todos los días pero es impresionante el calor que está haciendo en Miami. Ayer encontré los shorts a la cintura que llevo meses buscando- los encontré en Urban Outfitters después de ir a un evento de Banana Republic en el que una amiga y blogera de Miami era la organizadora (Carmen de Viva Fashion blog). Fue super chevere, y conocí a varias bloggeras de Miami que no conocia, luego pondré fotos. Volviendo a mi día.. estoy super emocionada porque encontré cosas buenísimas en la tienda de segunda mano: unos vestidos que tengo que mandar a arreglar porque me quedan grandisimos y larguísimos (aparte que hay que modernizarlos un poco). También encontré dos blazers, uno azul y otro rosado como el de Zara que es espectacular- pero me costo $4 (nada que ver con los $100 que cuesta el de Zara!). Finalmente... encontré unos zapatos vintage (ni usados, estaban intactos).. de DOLCE&GABBANA.. casí me da algo cuando vi que eran mi talla y que solo costaban $20! Siii!$20 por unos zapatos D&G! Ahorita me voy a cambiar porque unos amigos vienen a mi casa- y me tomo fotos por supuesto! Un abrazo! FELIZ FIN DE SEMANA!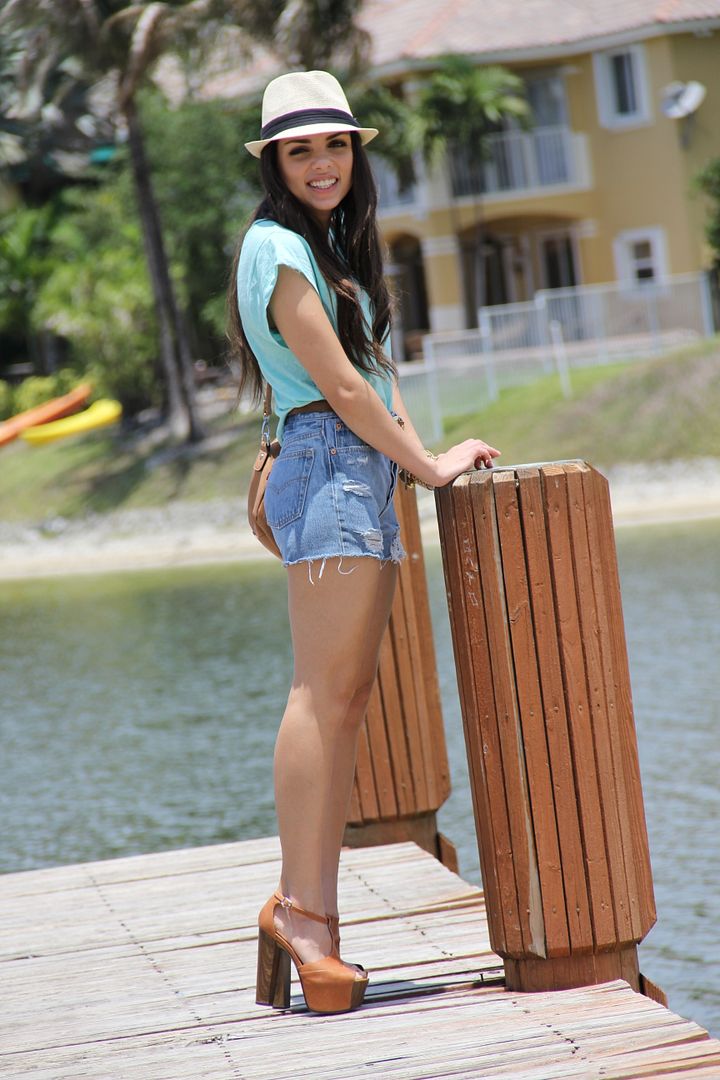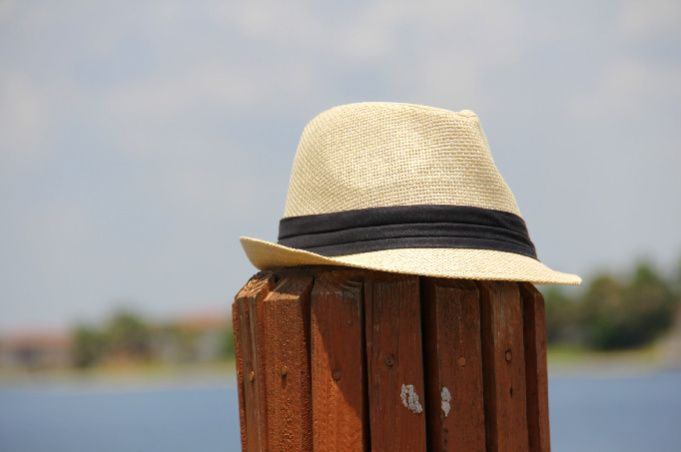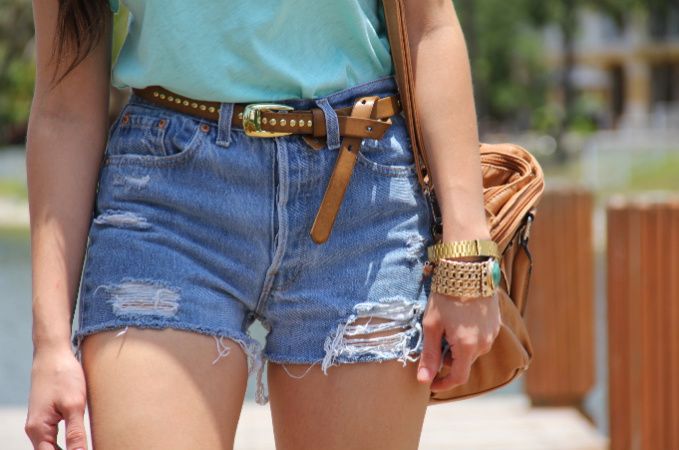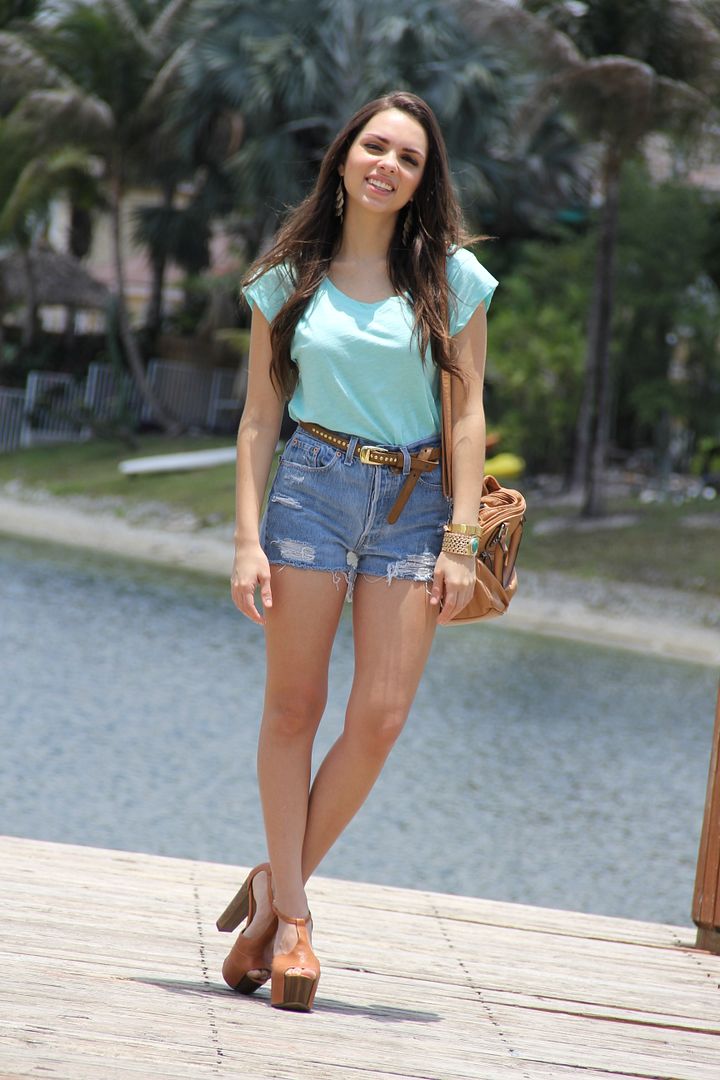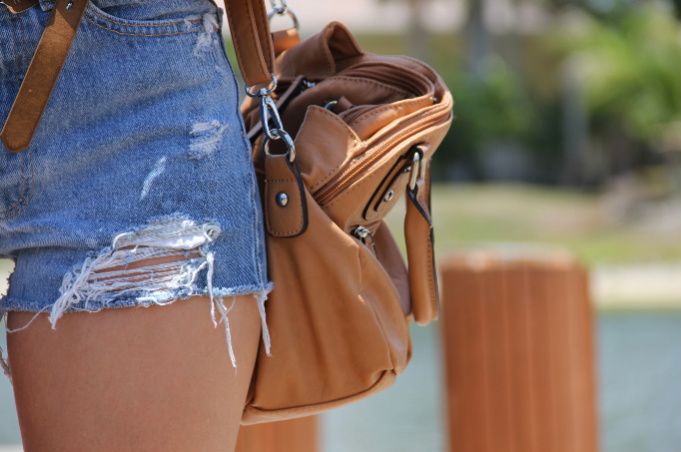 Shorts: Urban Outfitters.
Top: Forever 21
Belt/Correa: Forever 21
Shoes/Zapatos: Jessica Simpson.
Fedora: Agaci.
Watch/Reloj: Vintage Casio