Modern Western!
5/24/2011


Today I was standing in my closet with my daily dilemma "WHAT SHOULD I WEAR?". I saw this denim shirt- the only time I've worn it was with a leather skirt- I know it's so versatile that I wanted to wear it during the day. Last month, I saw an article in a magazine (I think it was InStyle)- they were showing the "modern western" trend and one of the models had an identical shirt with a light skirt (like this one). I remembered I have a beige skirt but it has a black line on the waist- reason why I added this wide belt to covered it.. and I loved the final result. After working, I had lunch with my bf- regularly, we don't get to spend the afternoons together because he's getting his PHD and obviously, he's studying all the time. Later, I stopped at Forever 21- I haven't shopped there in a while and I found a couple of things (Can't wait to wear them and post the outfits here). I hope you are having a great week! XoXo


Hoy estaba parada en el closet, con la misma pregunta de todos los días "¿QUE ME PONGO!!?. Vi esta camisa- y la única vez que me la había puesto fue con una falda de cuero- y se que es tan versátil que quise buscar una combinación más de día. Hace un tiempo vi en una revista (si no me equivoco fue en InStyle), la tendencia "western" o del oeste pero moderna. Y uno de los looks era una camisa de denim con una falda color crema (creo que era esta). Esta falda la tengo desde el año pasado, pero tiene una línea negra en el medio que no combina para nada con el look- por eso le agregué un cinturón ancho y... perfecto: cinta cubierta. Después de trabajar en la mañana, fui a almorzar con mi novio- son pocos los días en la semana que lo veo en la tarde porque está fajadísimo con su doctorado. Después pasé un ratito por Forever 21- tenía tiempo sin ir y admito que compré dos tonterías, ya se las mostraré! Espero que esten pasando una feliz semana! Un abrazo!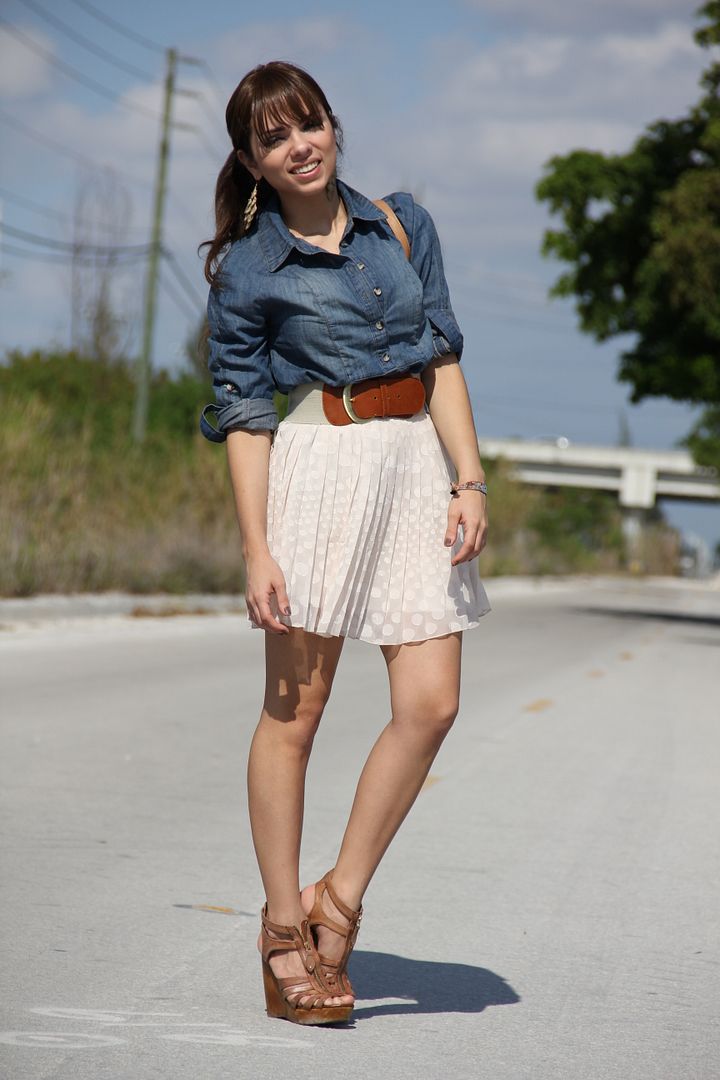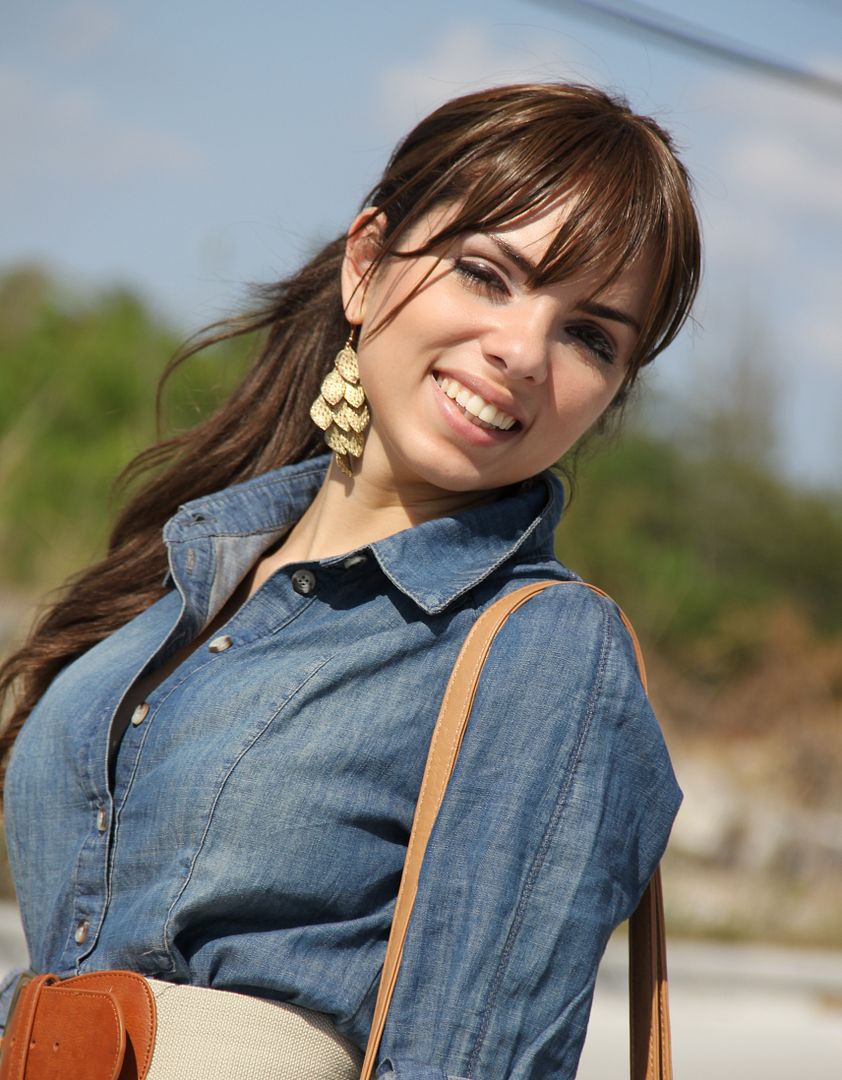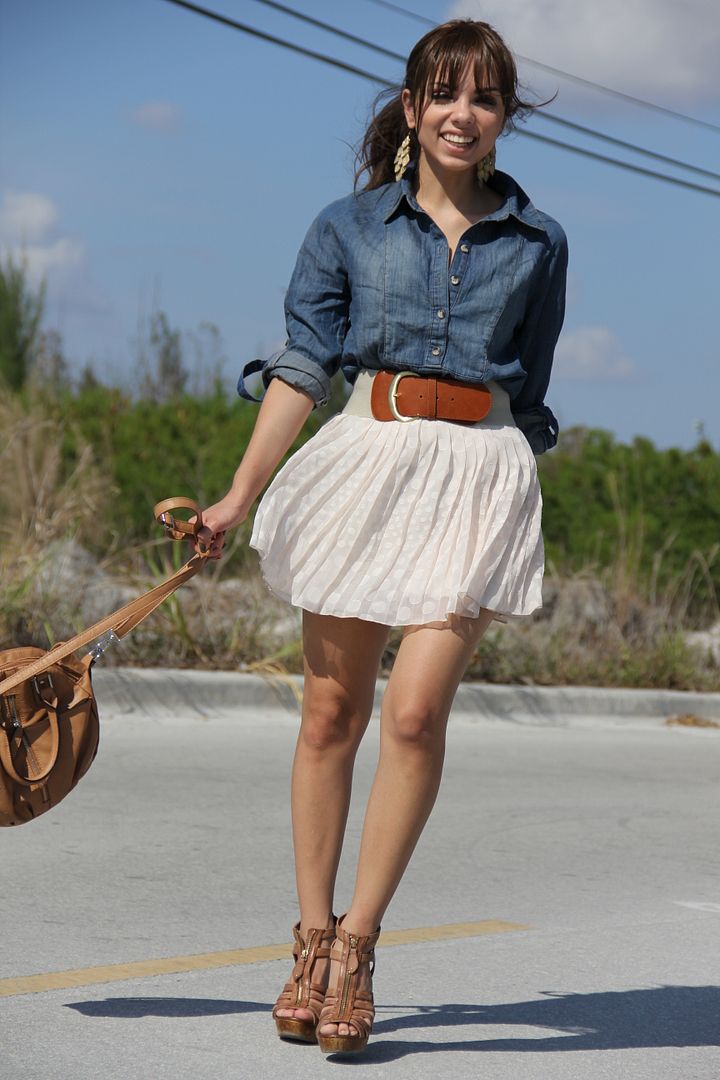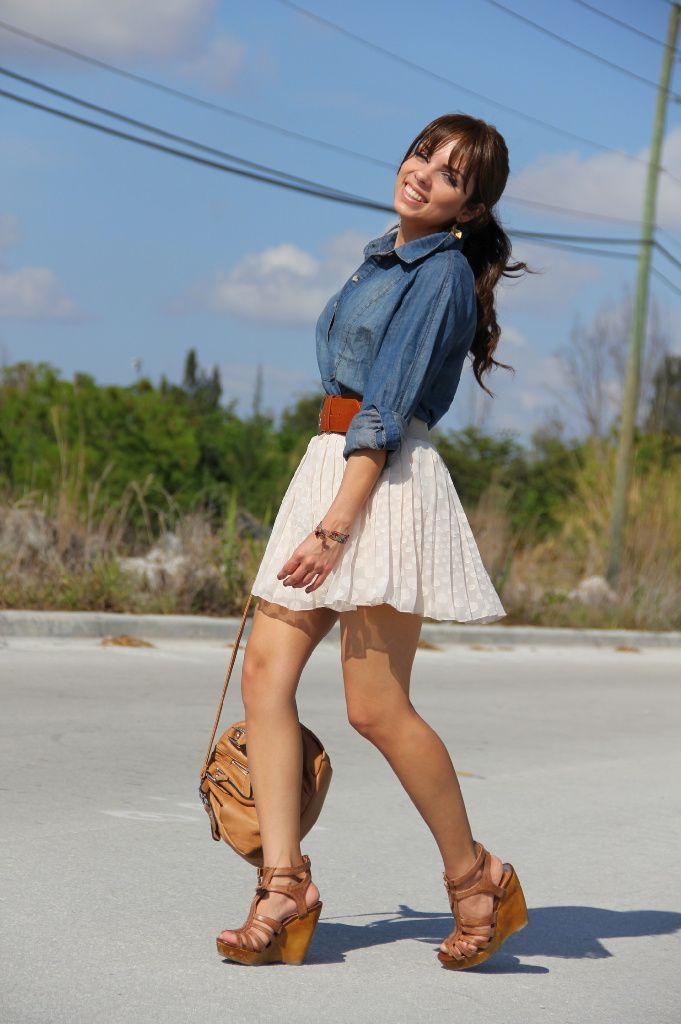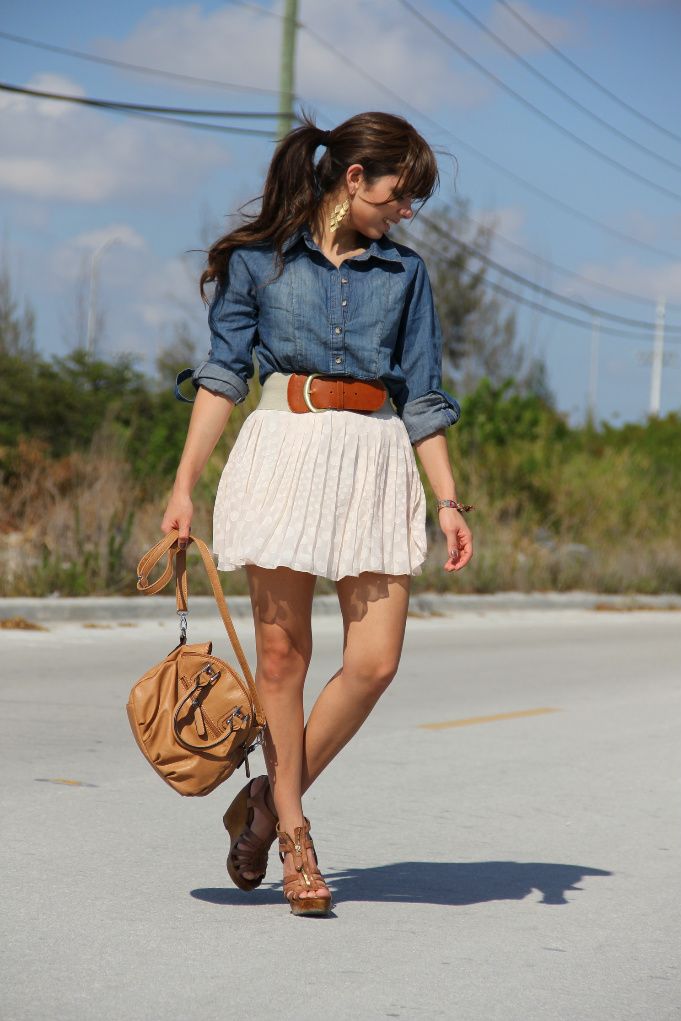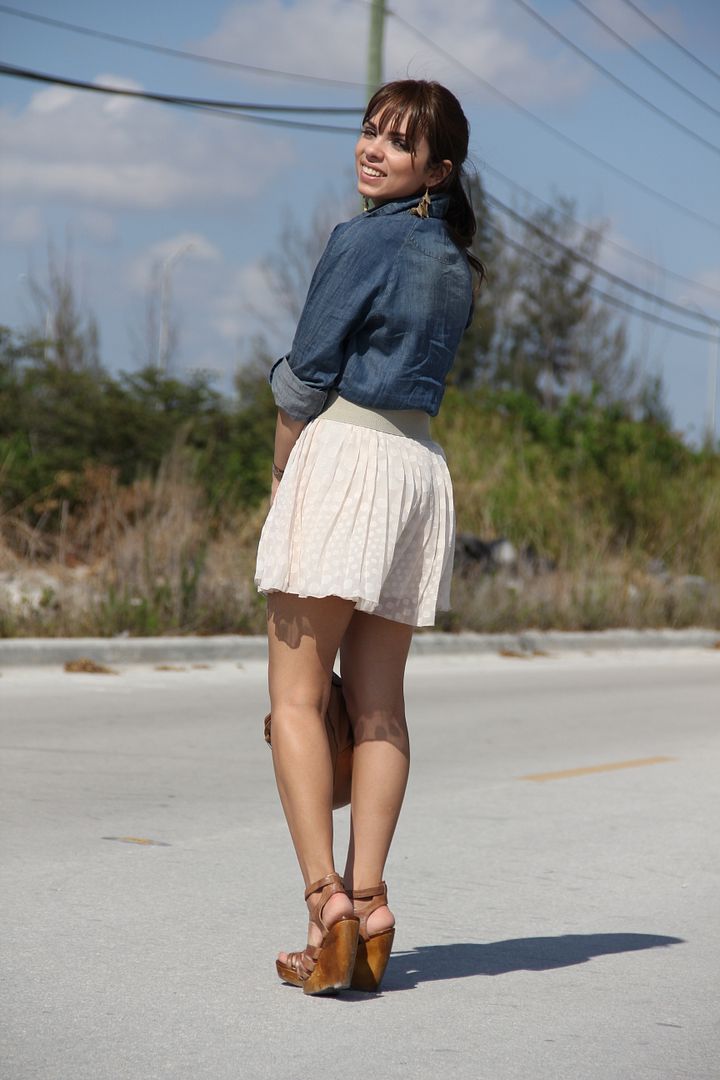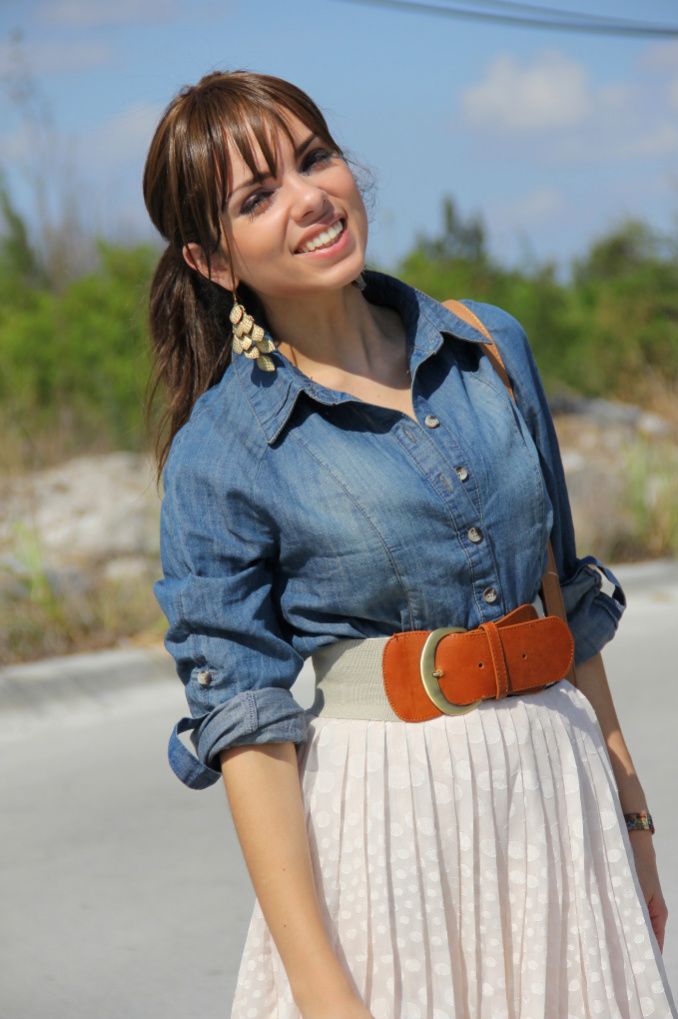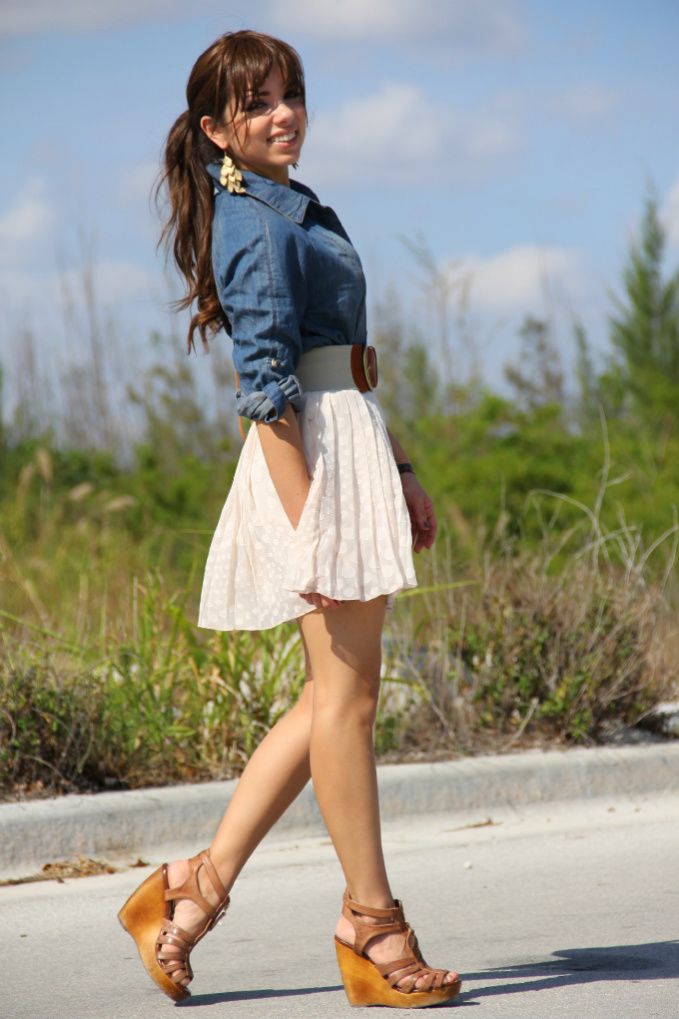 Wedges/Platforms: Steve Madden.
Skirt/Falda: Forever 21.
Denim Shirt/ Camisa: Forever 21
Belt/Correa: Nine West