NEON SKIRT!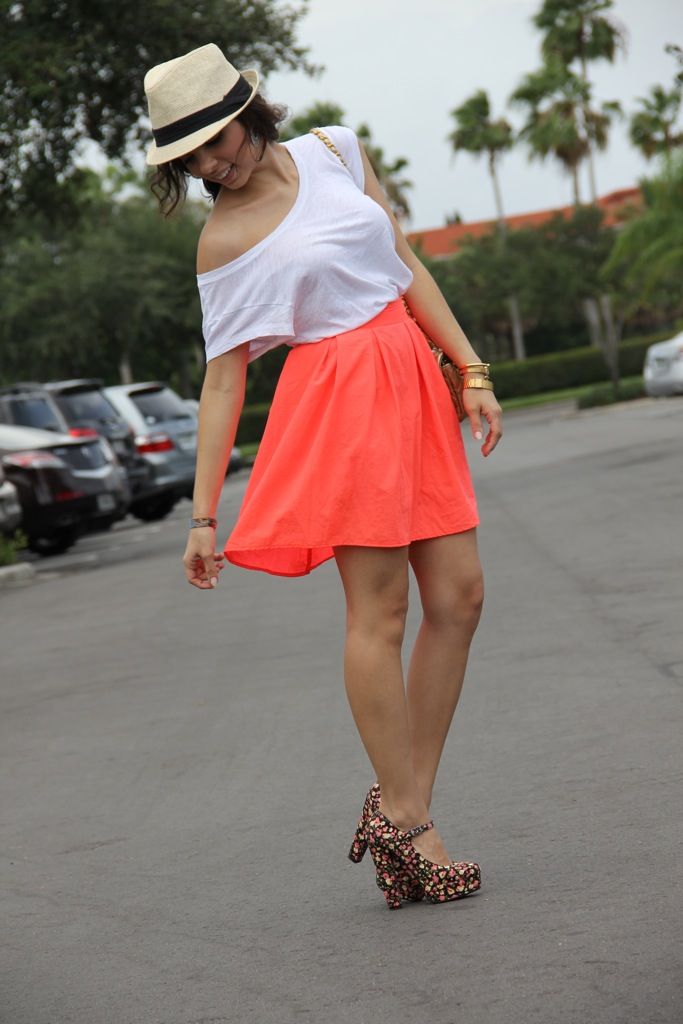 Remember I told you last week that I went to a small market of Venezuelan designers? As soon as I saw this
ED'A
skirt, I felt in love- the color, the length, the model...Reason why I bought it without thinking it twice and I'm so proud to say it is 100% made in Venezuela. I know you are going to see it a lot because I have a lot of outfits with this skirt in mind. I decided to paired it with neutrals to tone down the neon and my floral platforms. About my day: I decided to drive to the closest H&M (which is 1.5 hrs away- it was more like a road-trip); however, I was a little disappoint because I only found a shirt and a beach bag. Also, I headed to Zara- the prices were incredible! I came back home at night very tired and I just wanted to upload the pics ( I felt like I haven't updated the blog in a while, but it was just one day!). I hope you have a great weekend! XOXO
______________________________________________
¿Se acuerdan el fin de semana pasado que les dije que fui a un mercado de diseñadores emergentes venezolanos? Apenas vi esta falda de ED'A... me enamoré- el color, el modelo... todo me fascinó. Razón por la cual me la llevé sin pensarlo dos veces- y me alegra compartir con ustedes que es 100% hecha en Venezuela (si quieren saber más info, agreguen a
Enrique D'Armas
en Facebook). Estoy segura que la van a ver muchísimo porque tengo muchas combinaciones en mente (ojalá y el diseñador se anime a hacer una rifa, no les parece!?). Decidí combinarla con una camiseta blanca sencilla, la fedora, y mis plataformas de flores. Sobre mi día: decidí ir a H&M pero queda a una hora y media de Miami- así que fue manejar bastante. Sinceramente, solo encontré una camisita de rayas y un bolso de playa. También aproveché para entrar a Zara que los precios están increíbles. Regresé a mi casa cansadísima y quise subir las fotos inmediatamente porque sentí que las tengo abandonadas- aunque solo estuve un día sin publicar nada. Espero que les haya gustado! Un abrazo inmenso a todas!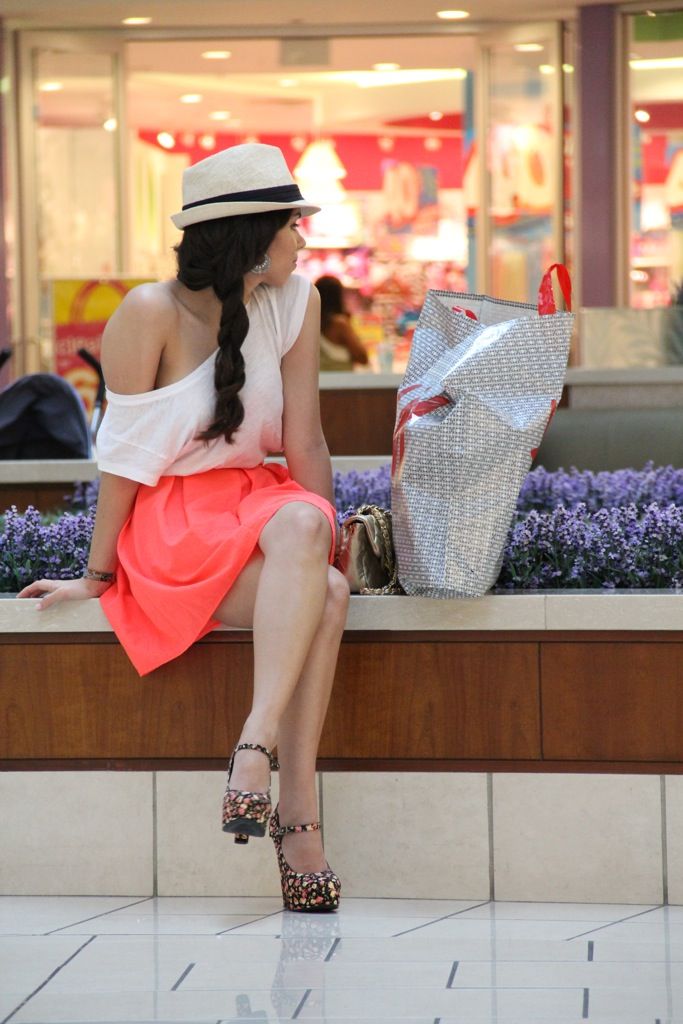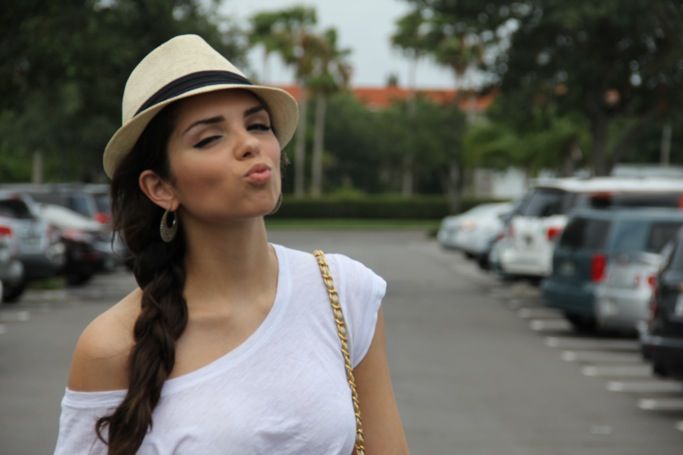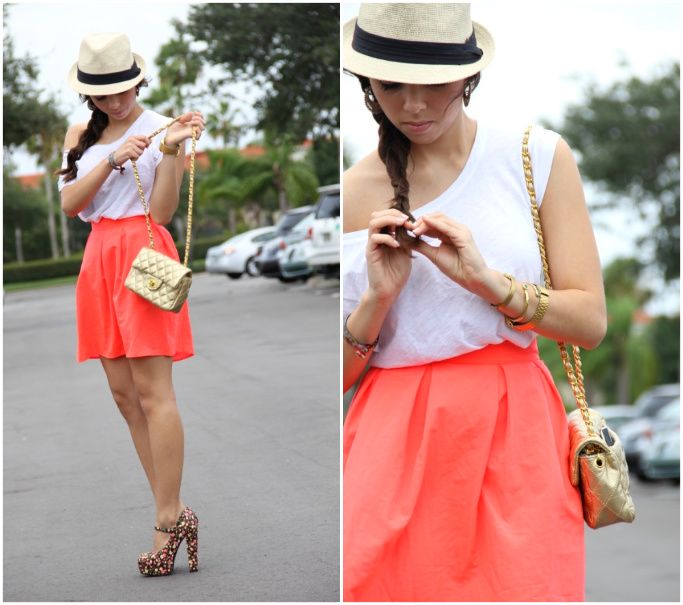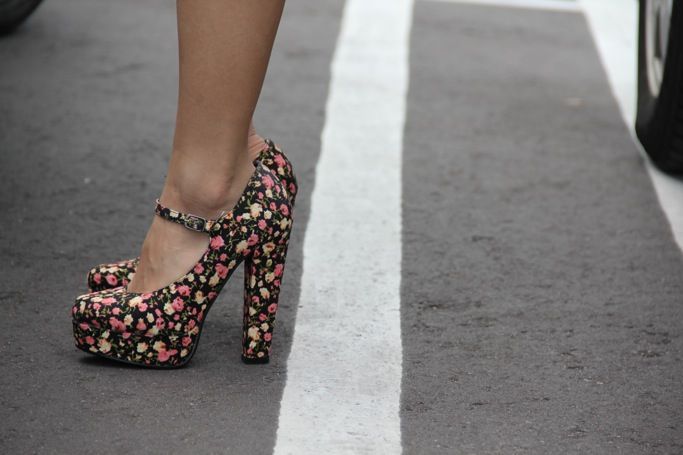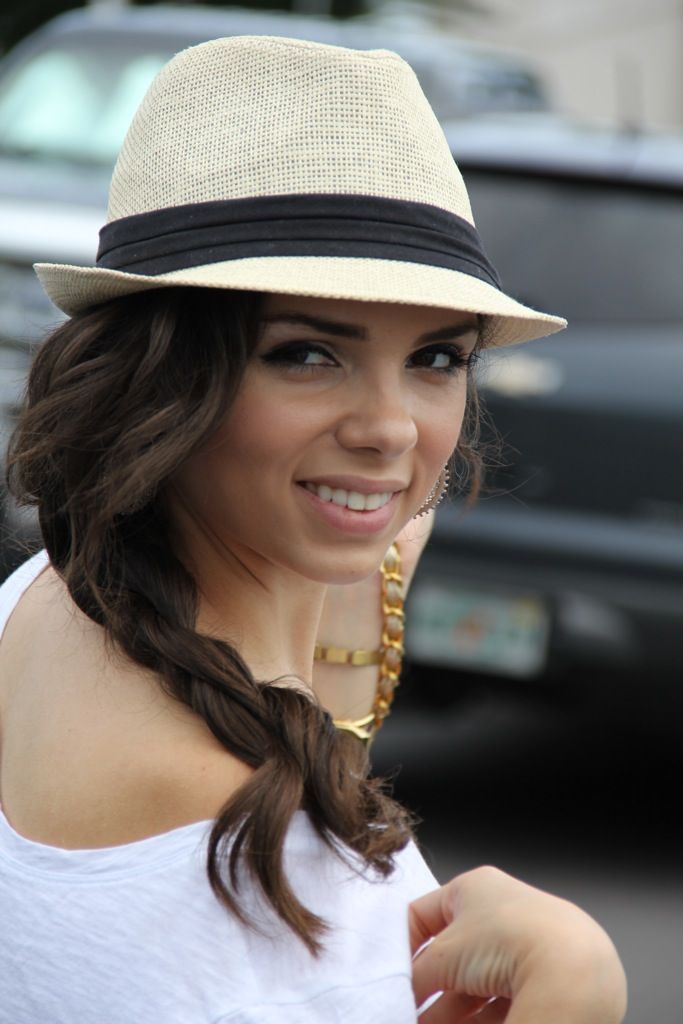 Skirt/Falda: ED'A
Top: Forever 21
Shoes/Zapatos: Forever 21
Fedora: Agac'i
Watch/Reloj: Vintage Casio.