Tribal print and fringe!
7/12/2011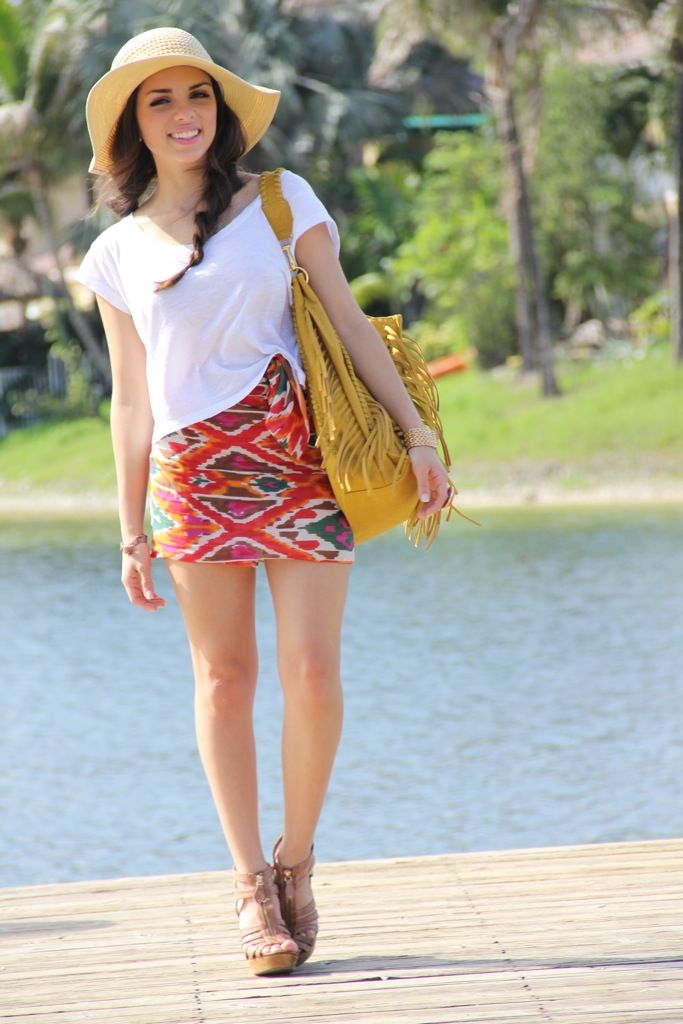 This is what I wore last Sunday- it was gorgeous outfit and the whole look was inspired around this fringed bag. I really wanted to achieve a tribal look- and I was upset that I didn't own any time of tribal print skirt or shorts. However, I found this summer scarf and I decided to wrap it around me as a tight skirt (don't worry, I was wearing shorts underneath just in case). If you liked the bag, I have GREAT news... I'm going to give away one just like this one! Also.. I have a quick question: do you like the new layout of the blog? I spent last night trying to give it a slight makeover. Thanks for all your feedback and support! Xoxo
________________________________________
Esto fue lo que utilicé el domingo- el día estaba lindísimo y el outfit fue inspirado alrededor de esta cartera de flecos. Como quería mantener el look tribal, estaba antojadísima de usar una falda/shorts de este estilo. Lamentablemente, la única pieza con estampado tribal que tengo es un pañuelo largo- así que decidí convertirlo en una falda (no se preocupen, tenía unos shorts de hacer ejercicio debajo por si ocurría algún tipo de emergencia). Si les gustó la cartera, les tengo una buena noticia: pronto tendremos una rifa de una idéntica a esta (o de los otros colores que tienen). Por cierto, quería preguntarles.. ¿Qué les parece el ligero cambio de look del blog? ¿Les gusta?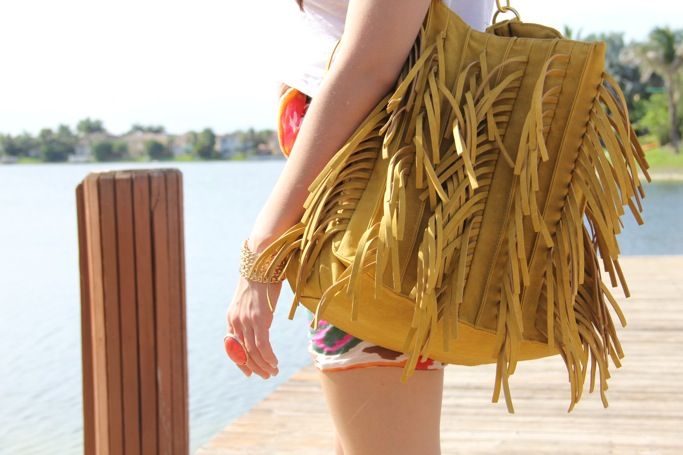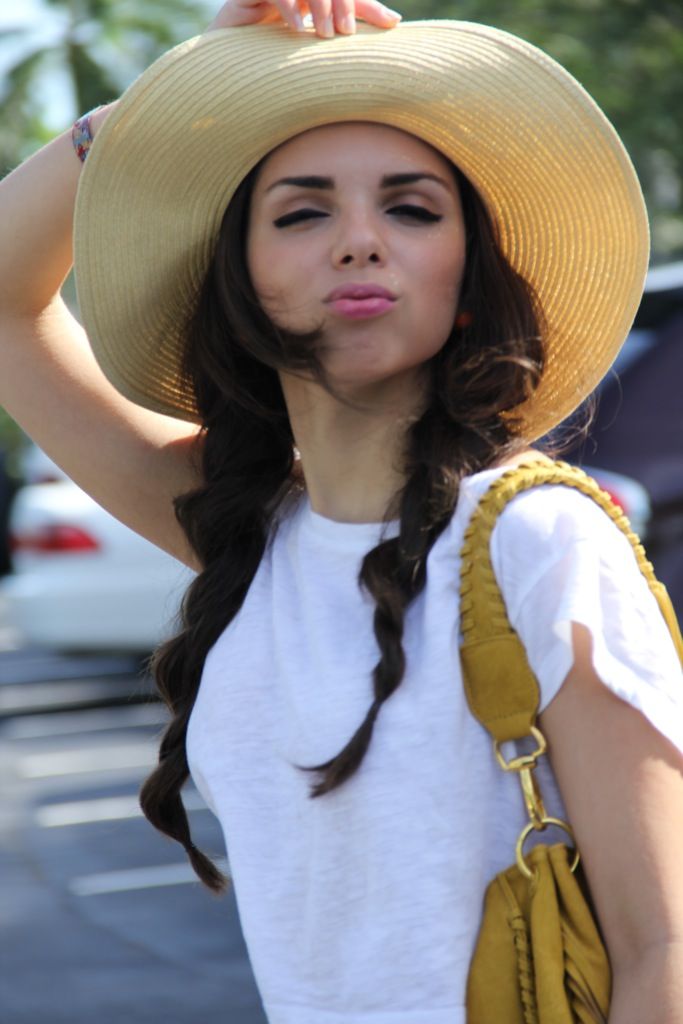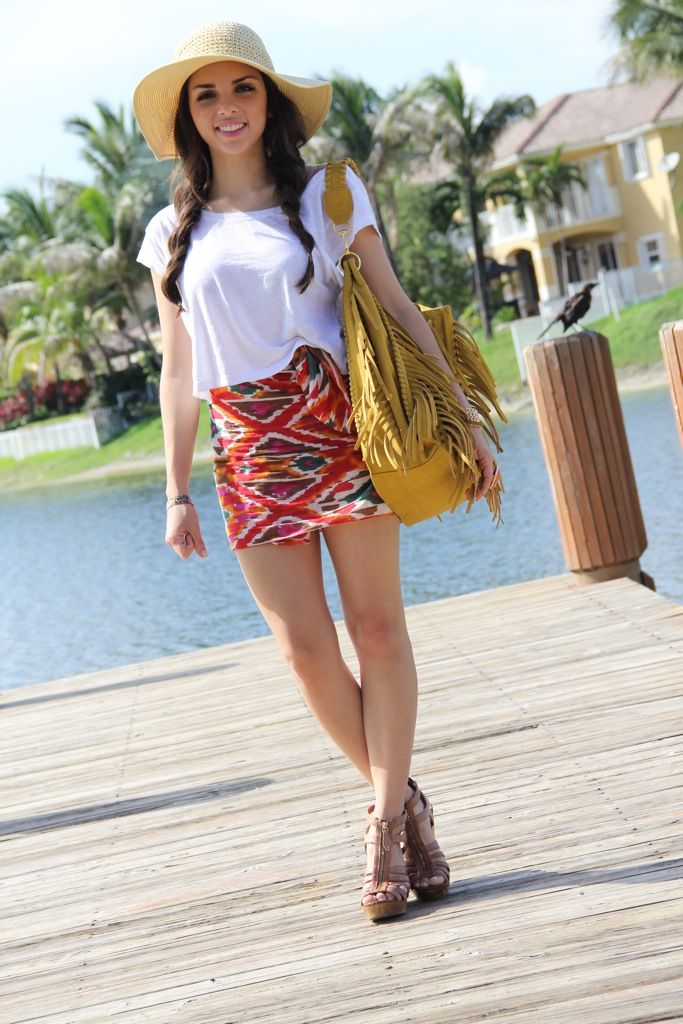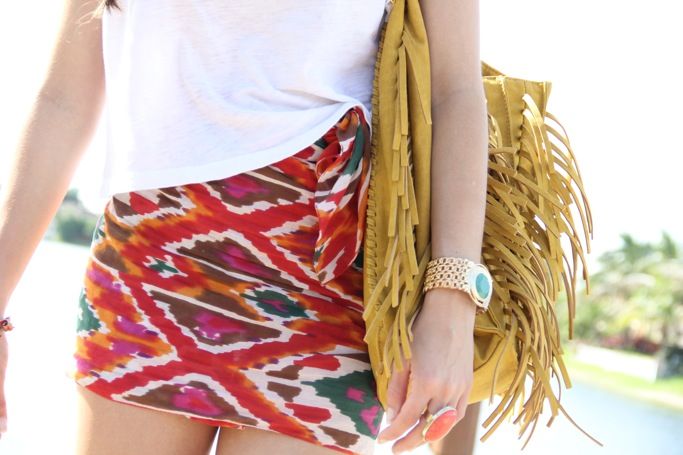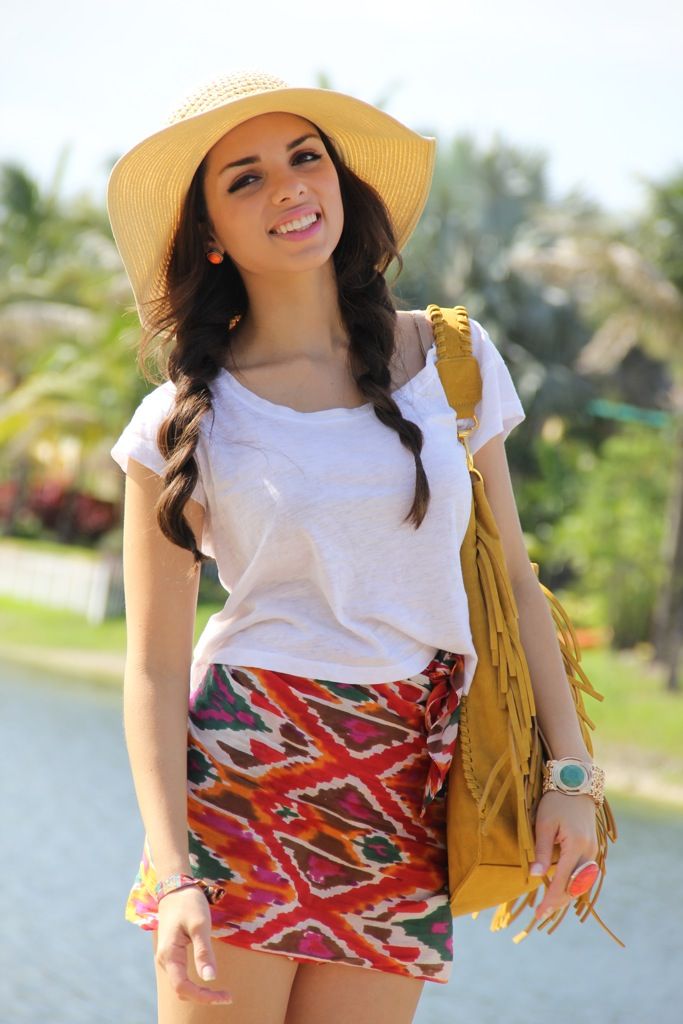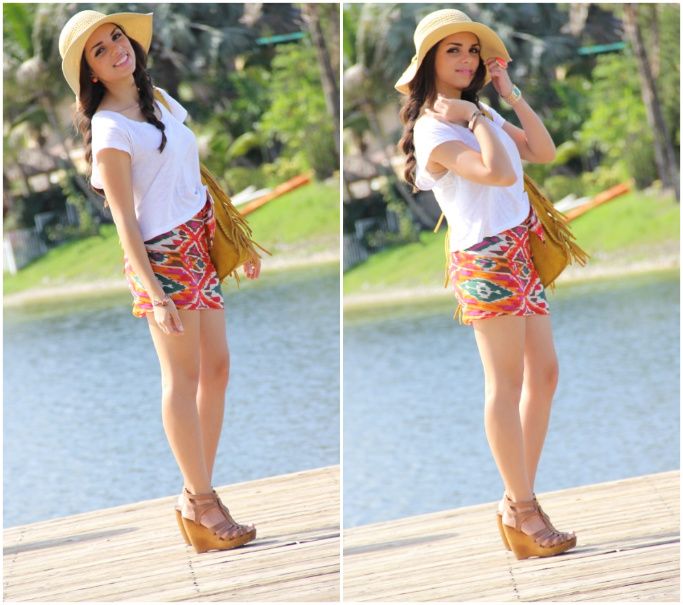 Shoes/Zapatos: Steve Madden
Scarf as skirt/ Bufanda como falda: Forever 21
Top: Forever 21
Hat/Sombrero: Target
Earrings/Aretes: H&M
Ring/Anillo: Forever 21