Casual leopard!
8/26/2011
I haven't published this outfit because I was super sick that day and I look so swollen. However, I really like sharing all outfits- even if it's just a couple of pics. About my outfit: I have seen a couple of bloggers wearing casual leopard shorts during the day so I wanted to dress down my leopard skirt. Reason why I added a flowy dolmain top to keep the proportions balanced and casual. About my day: I went shopping after speaking with Flor de Maria Fashion- she told me about this amazing leopard bag at Aldo so I headed to the mall (you can see the bag
HERE)
. I also got the boot cut jeans and a simple tee for class. I promise I'll take lots of pics this weekend! I hope you have an amazing weekend! XOXO

No había publicado este outfit porque fue un día que me sentía mal pero me obligué a salir de la casa- y en mi opinión, me veo como hinchada. Pero me gusta compartir todos los outfits que pueda con ustedes- así sean pocas fotitos. Sobre mi outfit: he estado viendo muchísimo unos shorts de leopardo en bloggers y diferentes redes sociales de moda y lo utilizan de día. Razón por la cual quise usar mi falda de leopardo de una forma mucho más casual- le agregué una camisa grande para equilibrar las proporciones.Sobre mi día: hablé con Flor de María Fashion por teléfono y me contó sobre la cartera de leopardo de Aldo y salí corriendo a comprarla (les conté de esto y se las mostré
AQUI)
. Les prometo que este fin de semana voy a tomar muchas fotitos para ustedes! Espero que disfruten el fin! Un abrazo!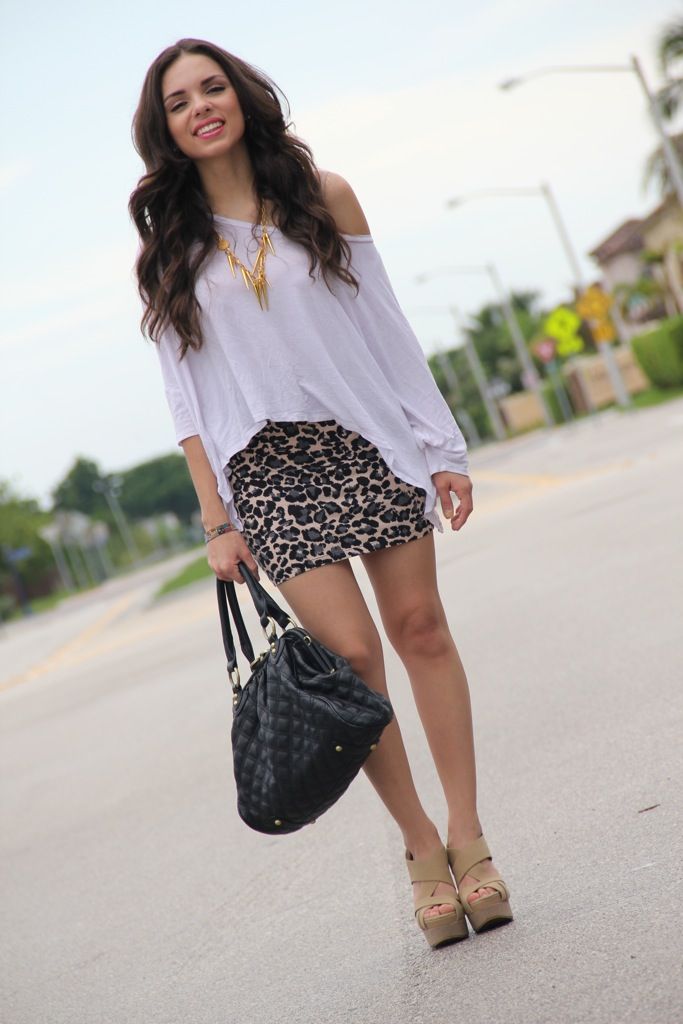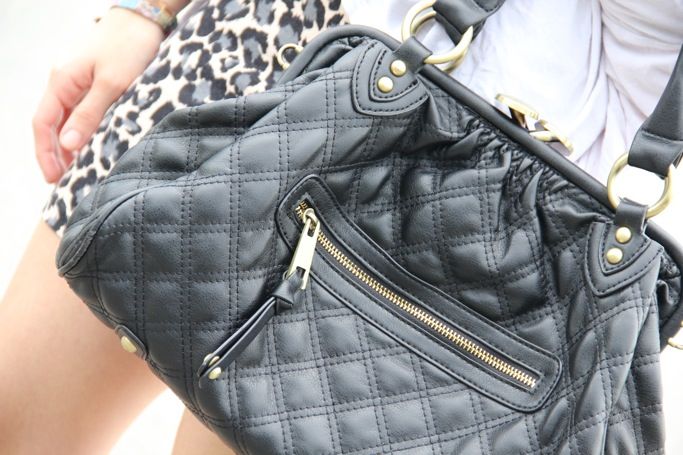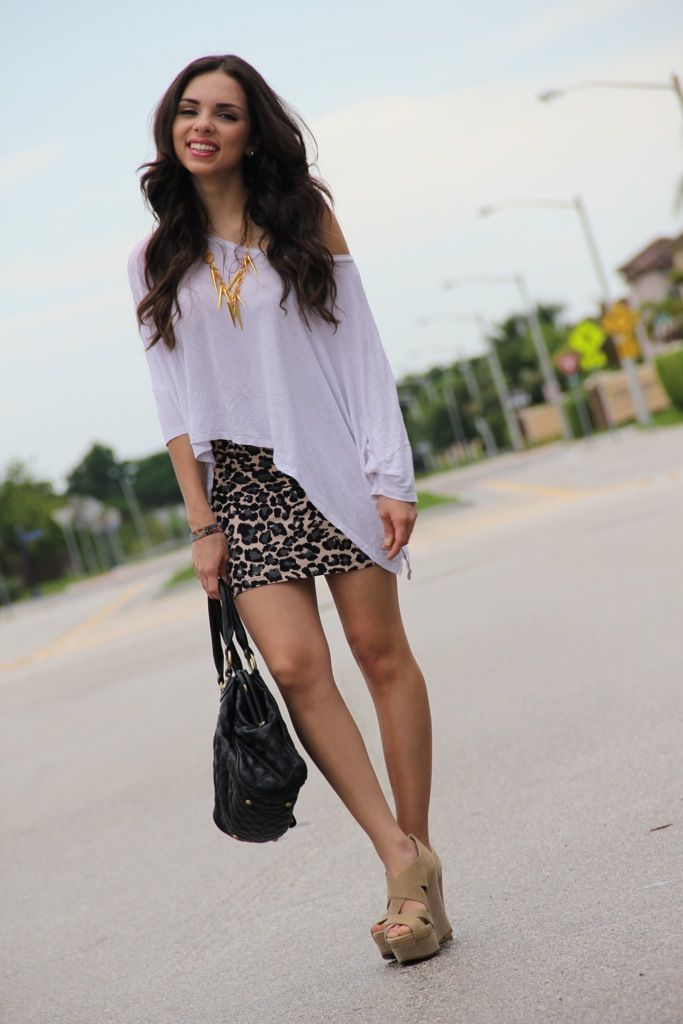 Shoes/Zapatos: Xiomara Lisette
Bag: c/o
Mimi Boutique "Justina Satchel"
Skirt/Falda: Forever 21
Top: Express
Necklace/Collar:
Brittney Miranda