FUROR SERIES: "Fashion Business "
8/19/2011
Hey everyone! This is look #4 from the
Furor
series- as I told you, we wanted to created completely different looks with different themes in mind. I would totally wear something like this in my dream job: fashion editor of a magazine (even if I were an intern lol). I love how the oversized shirt looks with the leather skirt. Also, we decided to button up
the shirt
and add a
chunky necklace
- I've seeing a couple of celebrities/models wearing this look and I think it's so chic and modern. Would you wear a shirt like this? Would you wear this outfit if you work in the industry? I want to hear (or read in this case) what you think! HAPPY FRIDAY!

Hola a todas! Este es el look #5 de la serie de Furor- como les conté, estuvimos haciendo diferentes estilismos con cierto tema en mente. Este era más como de "trabajo", pero de trabajo en la industria de moda. Si tuviera mi trabajo soñado en una revista de moda, estoy segura que utilizaría algo así. Me encanta como la camisa grande (puedes hasta robarle una a tu novio/papá/hermano) contrasta con lo roquero de la falda de cuero. Decidimos hacer algo diferente y abotonar la camisa hasta el final y agregar un collar grande- he visto a muchas celebridades y modelos con este look, me parece super moderno. Cuéntenme que les parece, ¿usarían algo así si trabajaran en un trabajo que les permitiera explorar el lado fashionista? ¿Se atreven a usar la camisa abotonada hasta el final? Quiero oir sus opiniones! Un abrazo a todas y FELIZ VIERNES!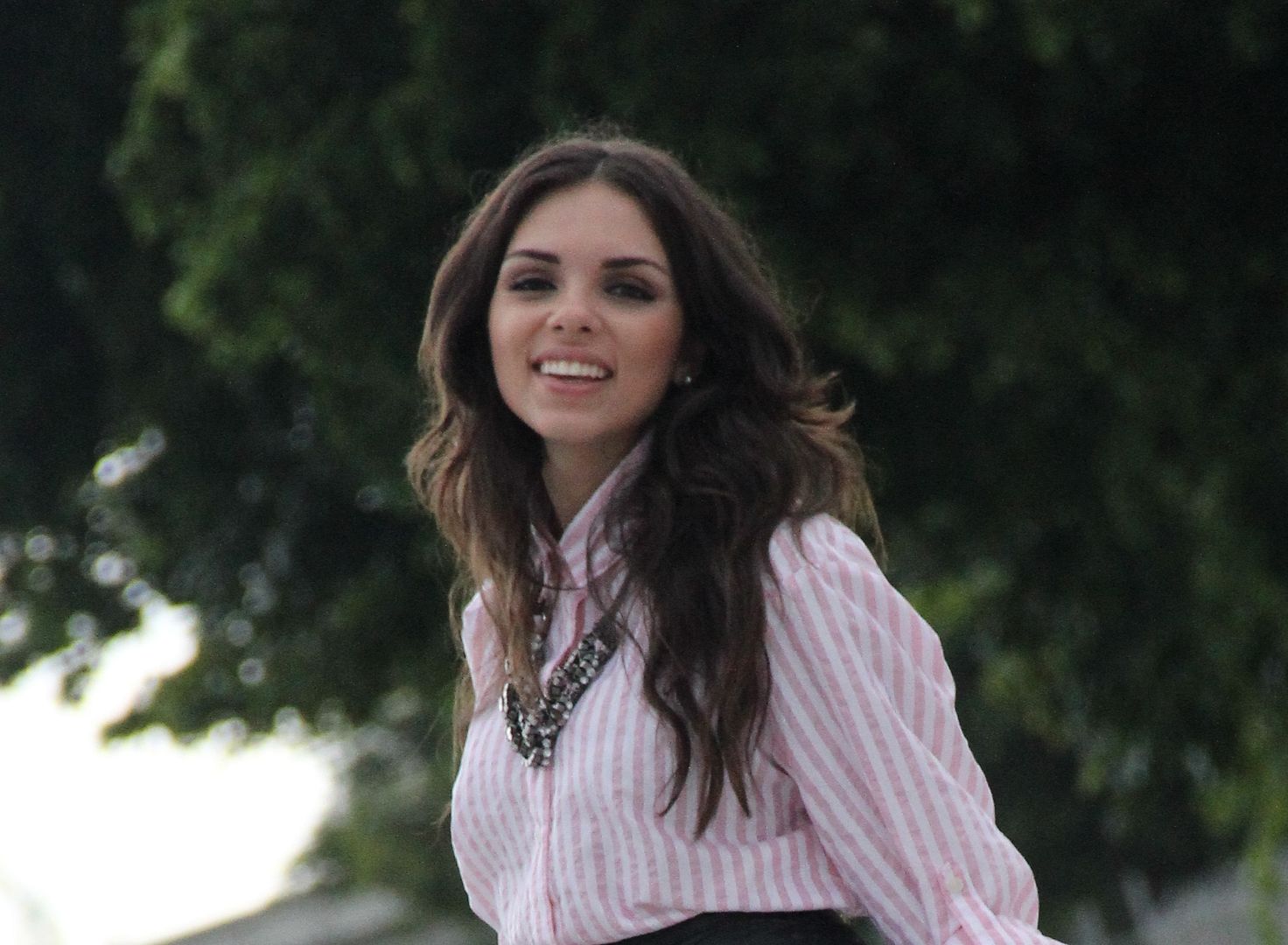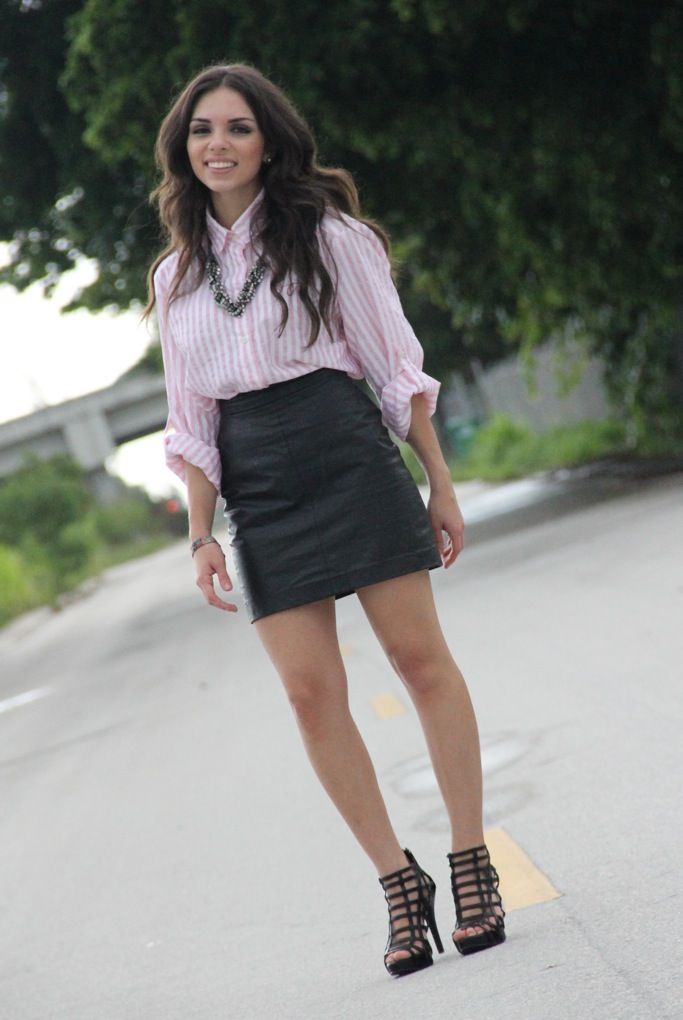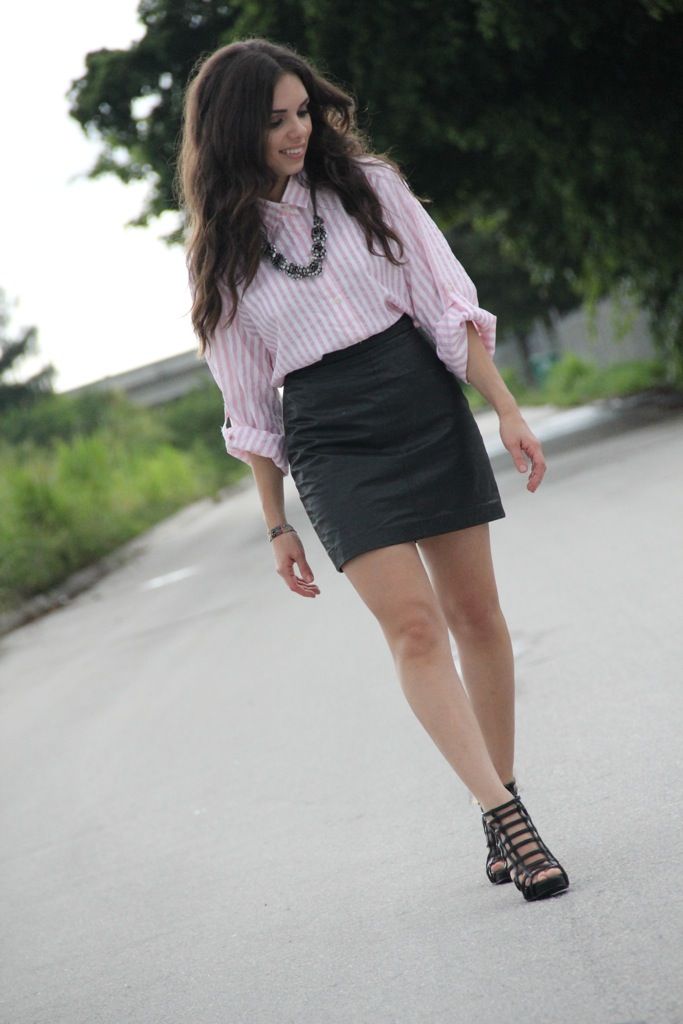 Skirt/Falda: vintage
Shoes/Zapatos: Forever 21