Casual leather!
10/27/2011
I have to admit that I wore this outfit twice this week because the first time I wasn't able to take pictures and I really wanted to show how casual and comfy this look is. The first time I wore it to a dog park at Coconut Grove- gaby (my bf) took amazing pics of the dogs playing around! Then, I wore it for a couple of hours to go to school and to exchange one of my bday gifts (since it was a little big on me). Oh btw.. let me know if you like the idea of a quick post showing my bday gifts (my dad gave the coolest leather jacket ever.. I don't even know how he find it at H&M). It's almost FRIDAY... have an amazing weekend! XOXO
___________________________________
Tengo que admitir que este outfit me lo puse dos veces esta semana- la razón fue que el domingo no pude tomar fotos y de verdad quería mostrarles este look que es bastante casual y cómodo. Primero lo utilizé para ir un ratito a un parque de perros en Coconut Grove que han visto anteriormente, y después lo usé un ratito en la universidad y luego a cambiar un regalito de cumpleaños que me había quedado grande (hablando de eso, voy a intentar hacer un post con los regalos de cumpleaños.. ¿qué les parece? Me muero por mostrarles una chaqueta de "cuero" que me regaló mi papá, ni se como la encontró). Ya casi es viernes así que les deseo un FELIZ FIN! Un abrazo grandísimo!!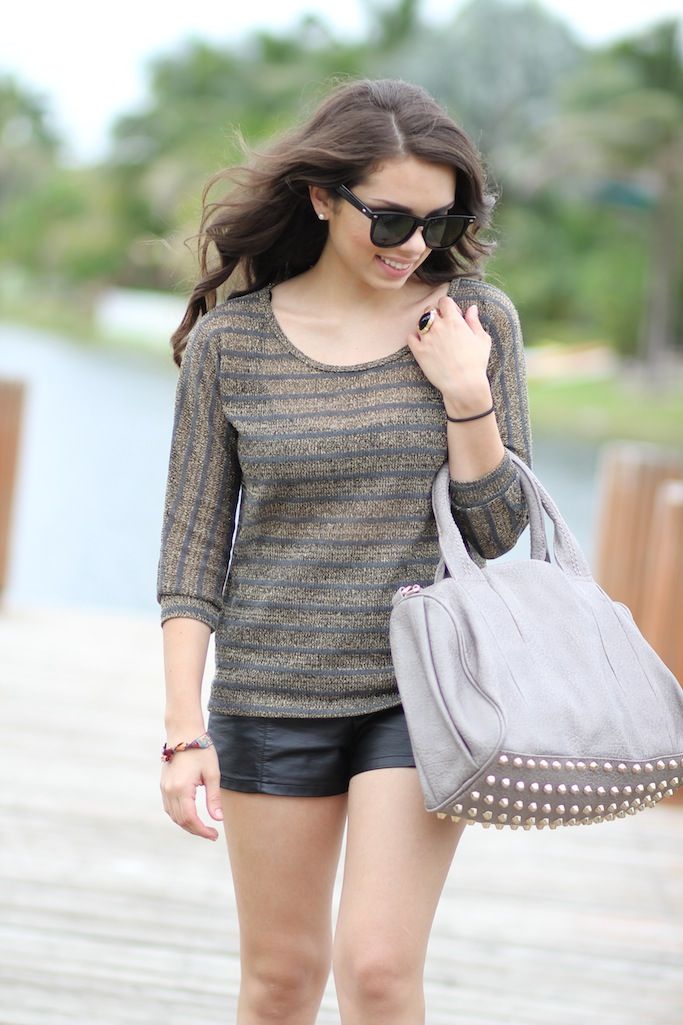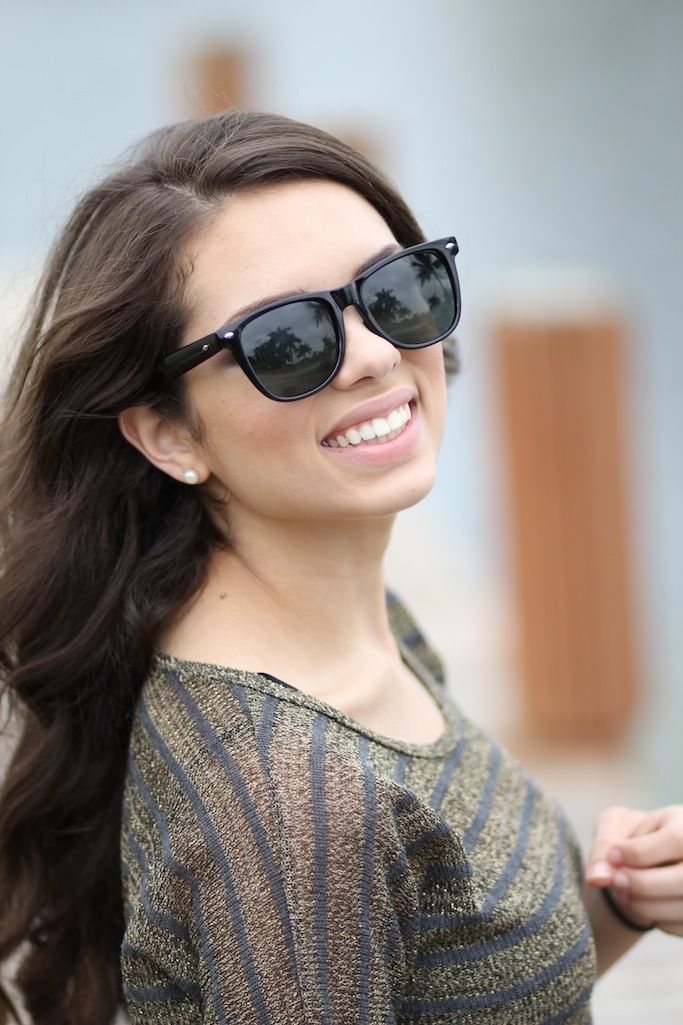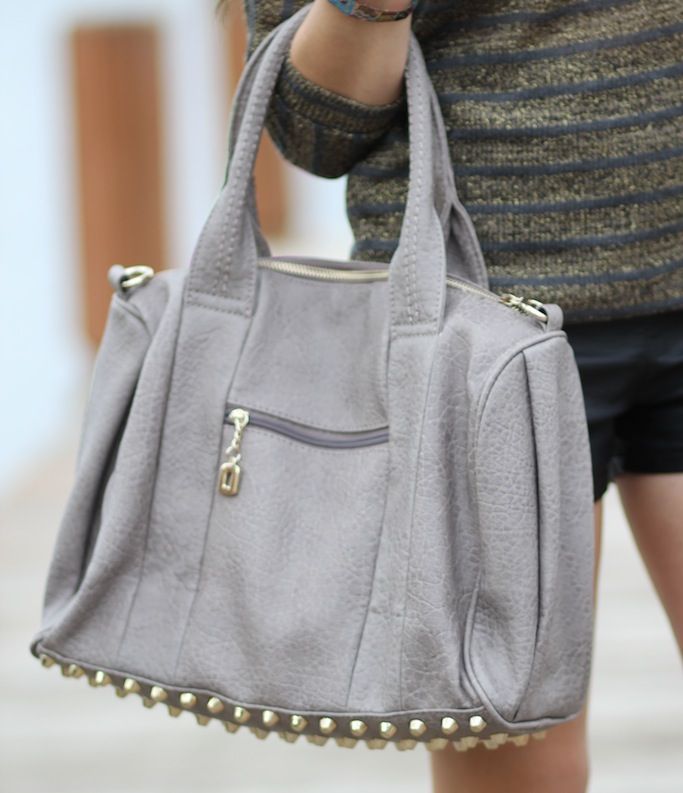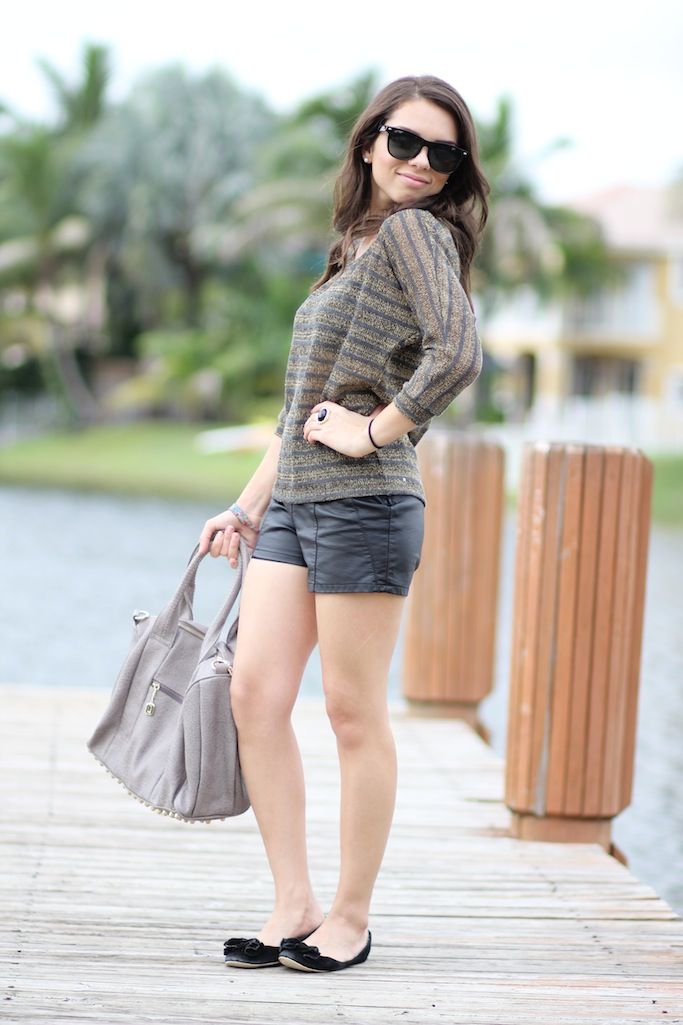 Shoes/Zapatos: Steve Madden
Shorts: Forever 21
Bag/Cartera: Mimi Boutique
"Gabriel Studded Bag"
Sunglasses/Lentes:
Furor Moda
Top: Forever 21
Ring/Anillo: Ebay