Sand flowers!
Last week I told you that I spent my Sunday morning with Tati from Furormoda.com taking pictures for the Holiday collection. That day we woke up at 6 am so we could get to the park/beach before everyone gets there. I changed there so many times- this one was actually the last look. i was dying to show you these pictures but I promised Tati that I wouldn't post them before her. I will be sharing all the pics but you can see the lookbook below *just hit play*. Since we starting taking pictures, I wanted to go the beach (and the sea looks gorgeous too!). When we arrived at the beach, there were a lot of flowers on the sand ( I think someone got engaged the night before) So we started playing around with them! I'm in love with these top, it's longer in the back and has cut outs with a lace detail- and the shade of blue is just gorgeous! I hope you like the pics!
XOXO
_______________________
La semana pasada es conté que estuve con Tati de Furor tomando fotitos para la colección de esta Navidad! Ese día nos despertamos como a las 6am para llegar al parque de Miami Beach antes que todo el mundo. Me cambié de ropa varias veces y cambiamos de lugar en cada look- me moría por compartir estas fotos pero le prometí a Tati que ella iba a publicar el "lookbook" primero, así que me tuve que aguantar más de una semana! Poco a poco voy a ir compartiendo las fotos con ustedes, pero al final de este artículo pueden ver el lookbook (creo que solo tienen que darle play). Este fue el último outfit que hicimos y yo estaba antojadísima de meterme en el mar (aparte que se ve lindísimo lo azul del mar!). Cuando llegamos había un camino de rosas- creo que a alguien le pidieron matrimonio la noche anterior. Así que nos pusimos a jugar con los pétalos como pueden ver abajo. Esta camisa me encanta!!- el color es espectacular y aunque por delante se ve clásica, en la parte de atrás es mas larga y tiene unos detalles en encaje! Espero que les gusten las fotitos! Un abrazo grande!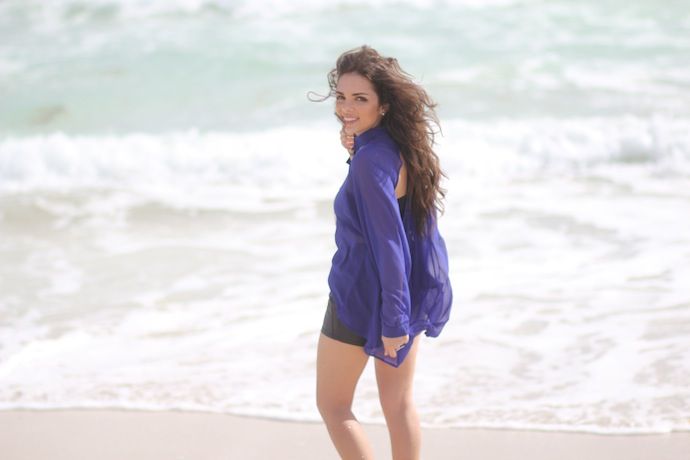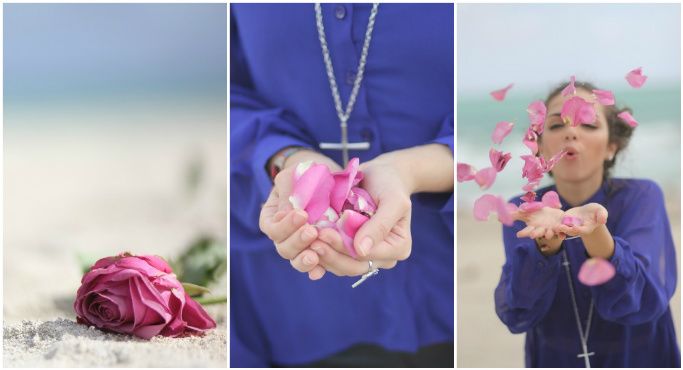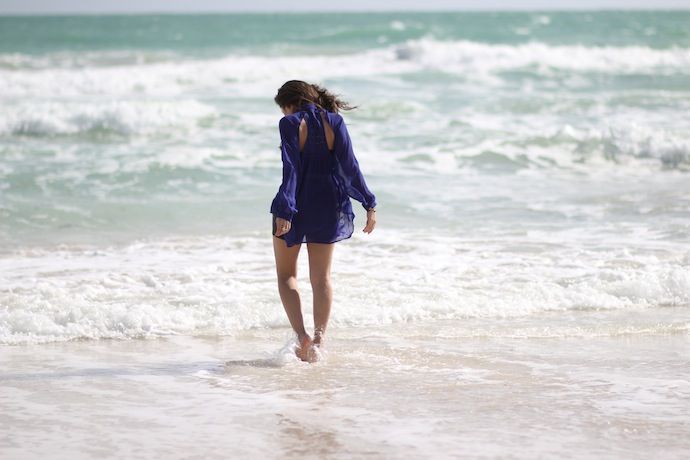 Top:
Furor Moda
Necklace/Collar:
Furor Moda
Ring/Anillo :
Furor Moda
Shorts: Forever 21
Check out FUROR's HOLIDAY LOOKBOOK!