Set your smile on fire!
12/06/2011
While I wait for my second class, I wanted to share this outfit from the weekend. I wore this to go out with my boyfriend- all of the pieces are super simple but the bun and the bright lipstick make it more dressy. This time I wanted to wear my gorgeous blue shoes; I think they were my bf's christmas gift 3 years ago (maybe more, I'm not even sure). Also, I added a red/orange lipstick to contrast the shoes. Even though I regularly wear a nude bra underneath a sheer top, this time I wanted to make it sexier with a black strapless.Happy Monday! Xoxo
___________________________
Estoy en la universidad esperando para mi segunda clase, así que les dejo un post rapidíto del fin de semana. Esto fue lo que utilicé el viernes para salir con mi novio a cenar- son piezas súper sencillas pero el maquillaje y el moño lo hacen ver mucho más arreglado. Decidí combinarlo con unos zapatos azul rey que me regaló mi novio por Navidad hace como 3 años (tal vez hasta más, no estoy segura!). Para que contrastara con los zapatos, elegí una pintura de labios roja/anaranjada. Y aunque generalmente utilizó las camisas transparentes con un sostén/bra color piel para que se note- esta vez opté por uno negro strapless para que se notara debajo. FELIZ LUNES! Un abrazo!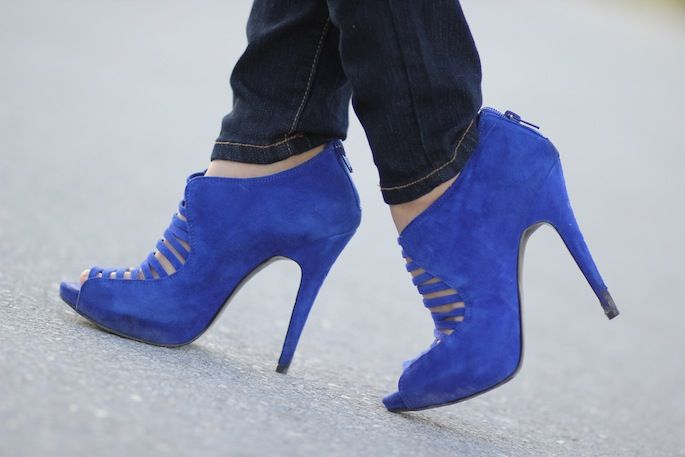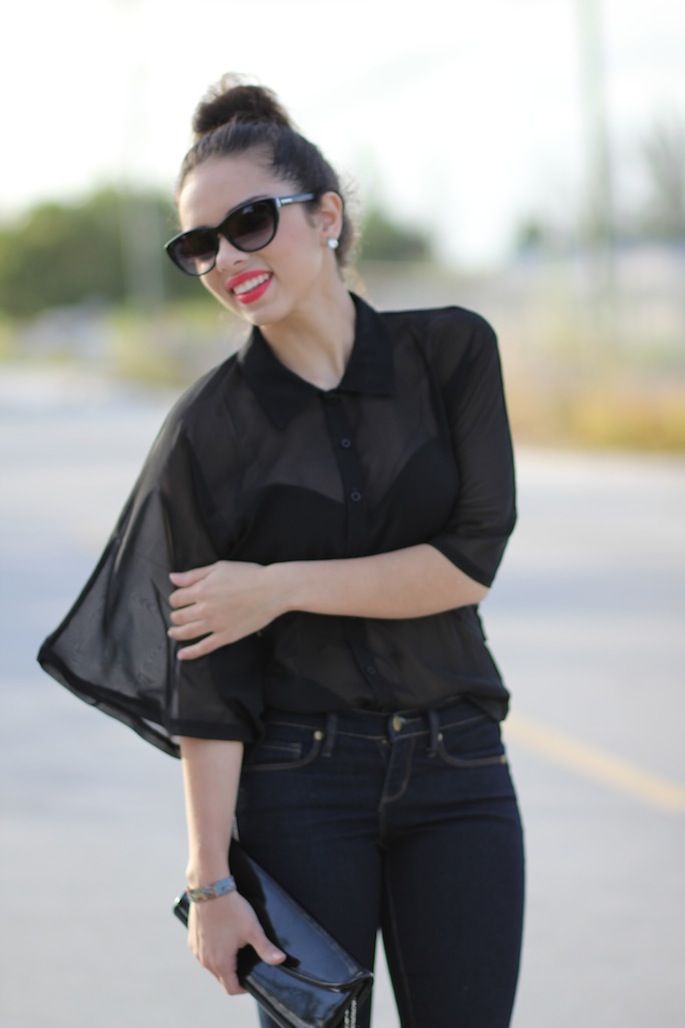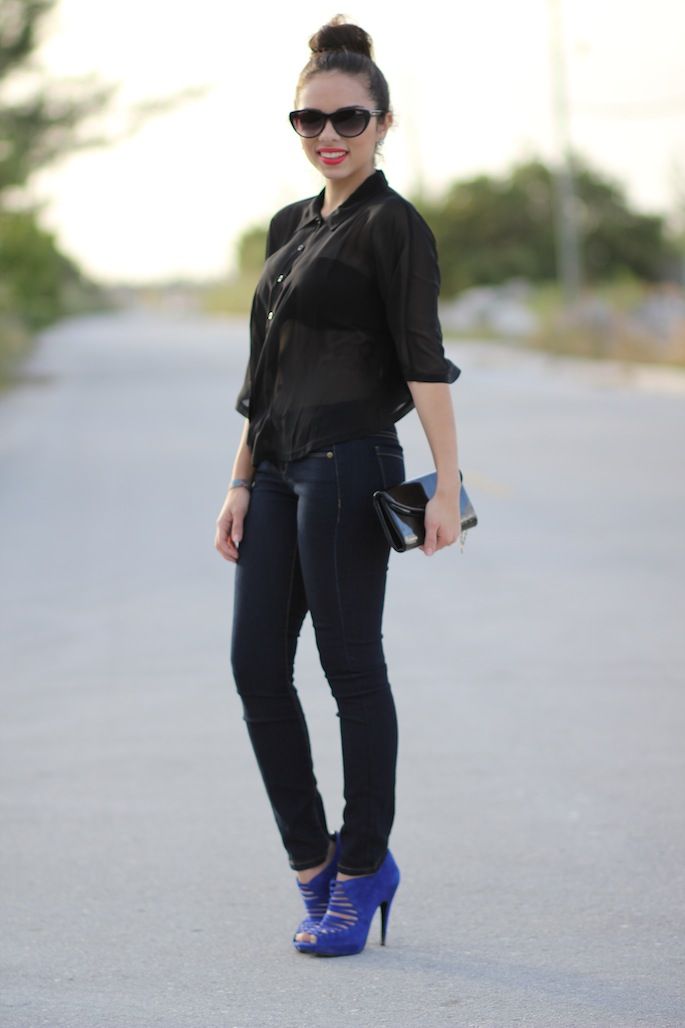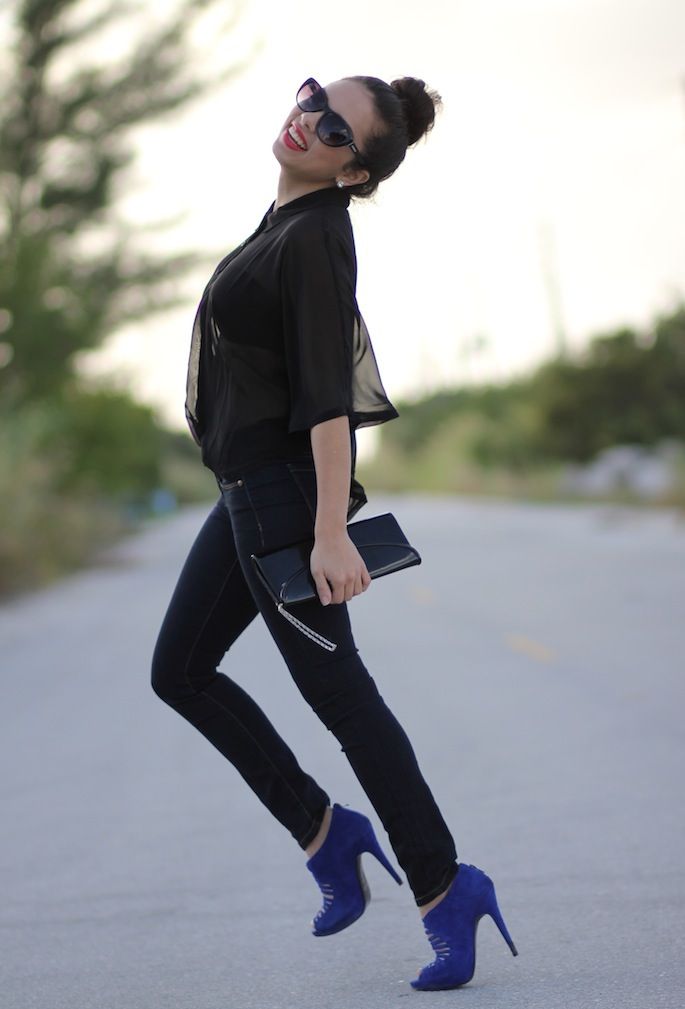 Jeans:
Forever 21
Sunglasses/Lentes de sol:
Mango for JC Penney
Shoes/Zapatos: Aldo
(SIMILAR)
Blouse/Blusa:
Forever 21
Bag/Cartera: Aldo
(SIMILAR)
Earrings/Aretes: Pop of chic