Button up- see through dress!
1/22/2012
I got this dress on the mail on Thursday and I couldn't wait to wear it- it's from a new online store called
2020ave.com, t
hey have a lot of cute and affordable items! I love that it's so sheer- the only problem was that I didn't read the description box where it say that it didn't come with the slip so I had to improvise with a simple top and a tight skirt. I paired with camel accessories and a small pop of color in the bracelets. I wore this to a friend's birthday at a cool restaurant in Fort Lauderdale. I thought it was a casual restaurant- reason why I wore this boho bag- but it was more like a lounge, and everyone was so dressed up! Btw, do you use instagram? I opened an account a couple of days ago, if you want to follow me.. "nanysklozet" Thanks for stopping by! xoxo
ps: Don't forget to enter the sequin bag giveaway...
HERE
______________________
El jueves me llegó este vestido por correo y no podía esperar para usarlo, es de una página llamada 2020ave.com con ropa/accesorios muy económicos y lindísimos. Me encanta que sea totalmente transparente- no me fijé que en la descripción dice que viene sin el forro debajo, así que tuve que improvisar con una camisa de tiritas + falda. Lo combiné con accesorios color "camel" y un poco de color en las pulseras. Esto fue lo que utilicé para el cumpleaños de una amiga, fuimos a comer a un restaurante/lounge en Fort Lauderdale. Yo juraba que era un restaurante casual y por eso fui con esta cartera toda bohemia- y cuando llegamos, todo el mundo estaba como si fuera una discoteca. Por cierto... acabo de abrir una cuenta en instagram, si quieres seguirme "nanysklozet".Un abrazo grandísimo a todas!
pd. No olviden participar en la rifa para ganar una cartera de lentejuelas.
The gorgeous view from where we took the pics... Brickell.
La vista espectacular desde donde tomamos las fotos en Brickell.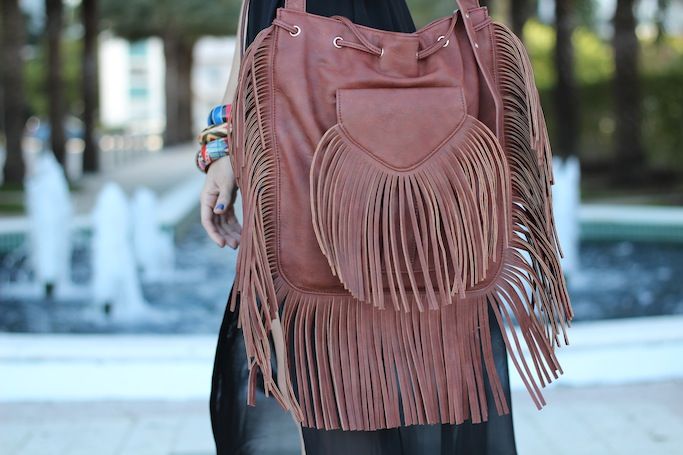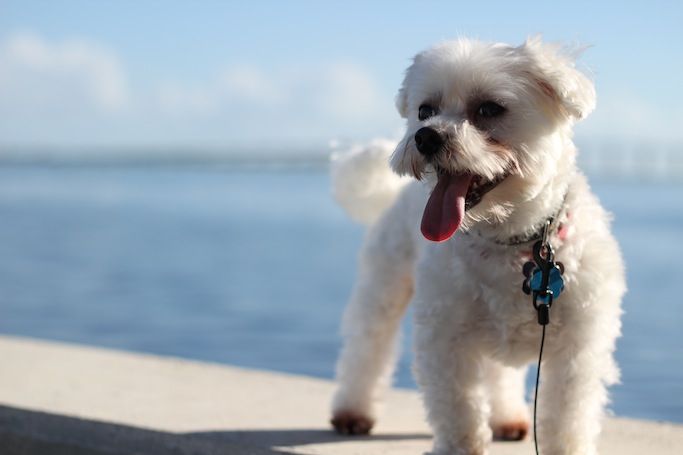 Doesn't he look handsome? We took him to the groomer yesterday!
¿Verdad que se ve hermoso? Lo llevamos a que le cortaran el pelo ayer!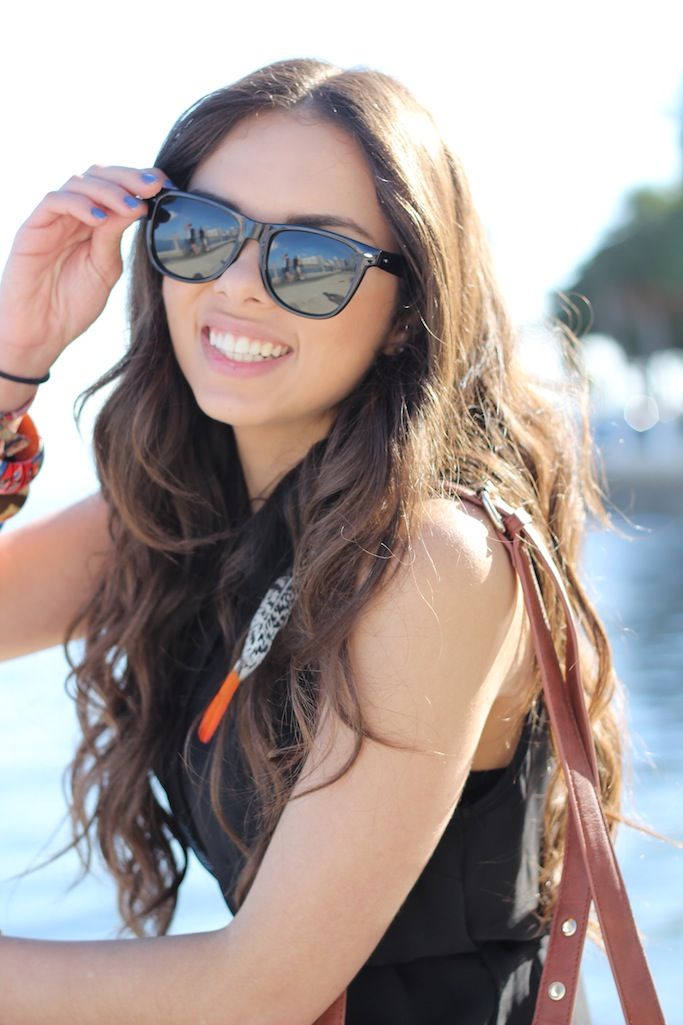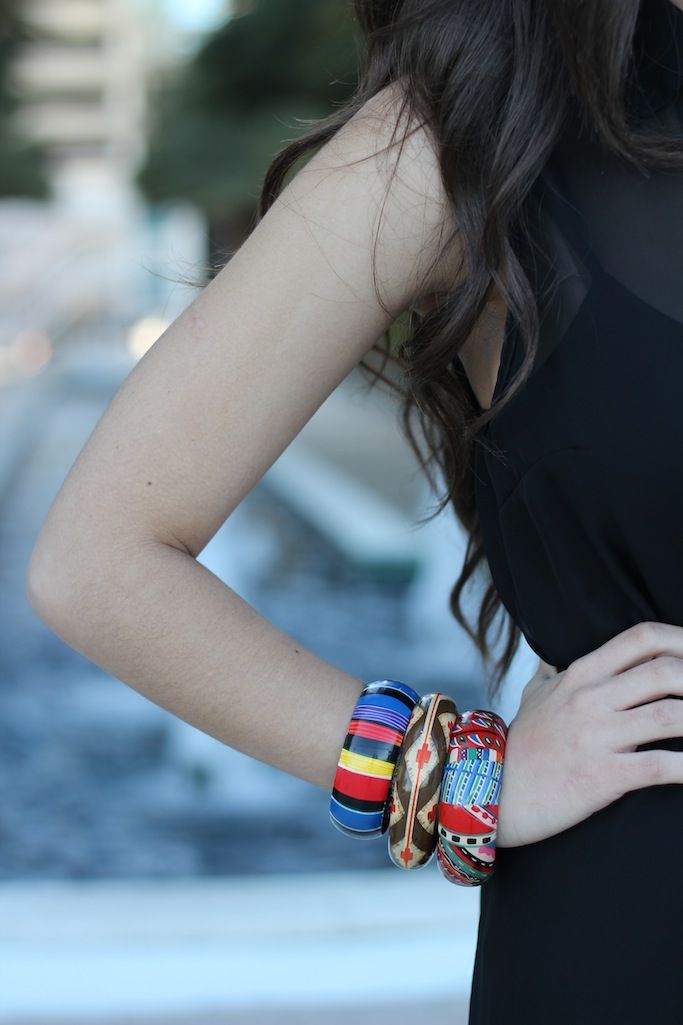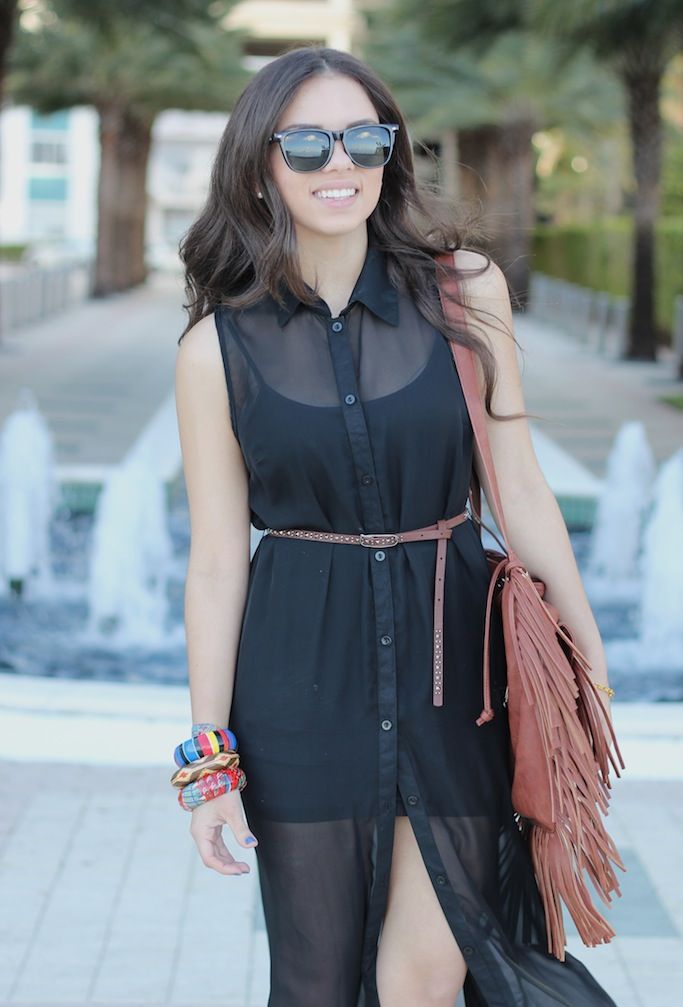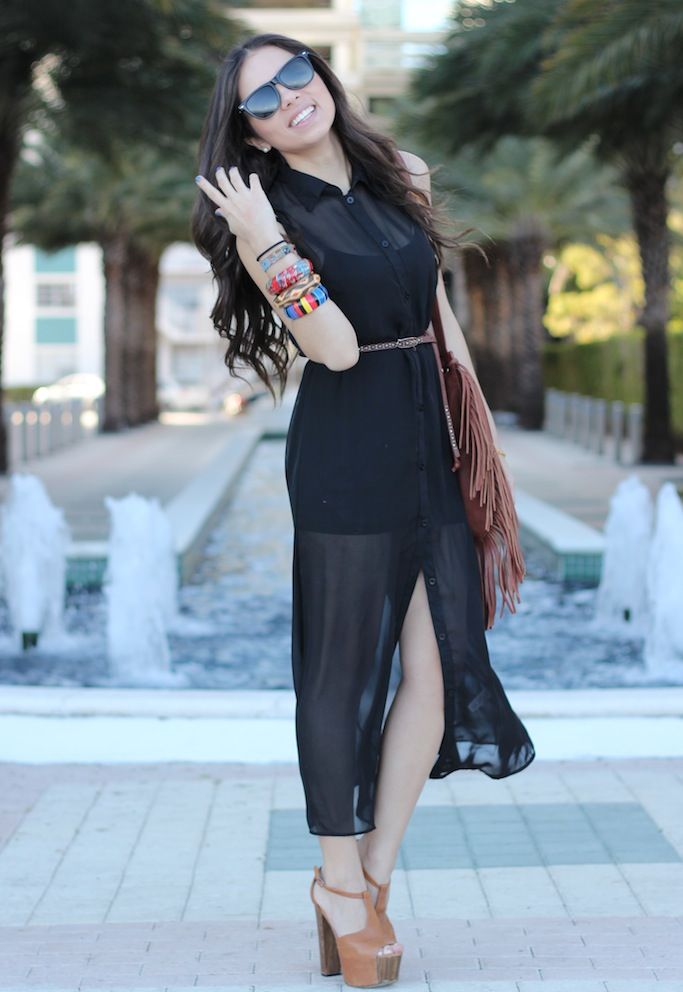 Bracelets/Pulseras: Forever 21