A classic take on leopard jeans...
2/19/2012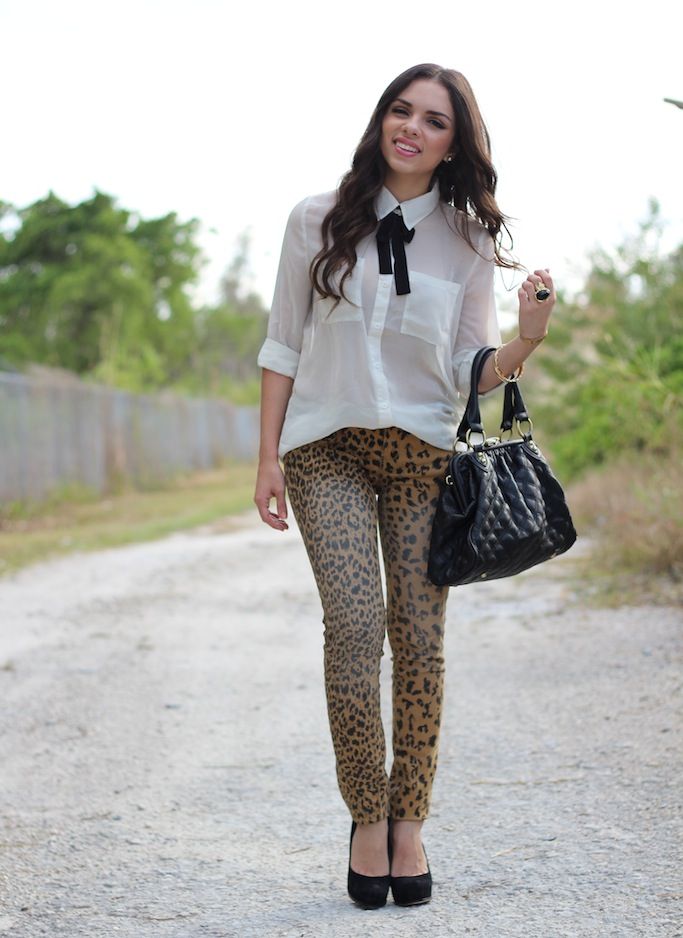 While the first time I wore these jeans was with a denim shirt, making it really casual- this time I tried more of classic combo- staple pieces every woman should have in their closet: black pumps, a classic bag, and a white blouse. Instead of adding a necklace, I added a black ribbon to make a little bow. I wore this outfit to get together with a couple of friends at a friend's place- he was cooking and I swear he does the best argentinian bbq in the whole world! What do you think of this classic take on the leopard skinnies? Happy Monday! XOXO

________________________
Mientras que la primera vez que utilicé estos jeans fue en una combinación más casual por denim- en esta ocasión quise mantener todas las piezas muy clásicas para que los pantalones fueran como la parte divertida y trendy del outfit. En vez de utilizar un collar con la blusa blanca, la cerré hasta el cuello y amarré una cinta negra en forma de lazito. Este outfit lo utilicé para ir a casa de la novia de un amigo, en donde nos reunimos todo mi grupo y la pasamos súper chevere! El es argentino, y les juro que hace el mejor churrasco y chimichurri del mundo ¿Qué opinan de esta forma de usar los jeans de leopardo? FELIZ LUNES! Un abrazo!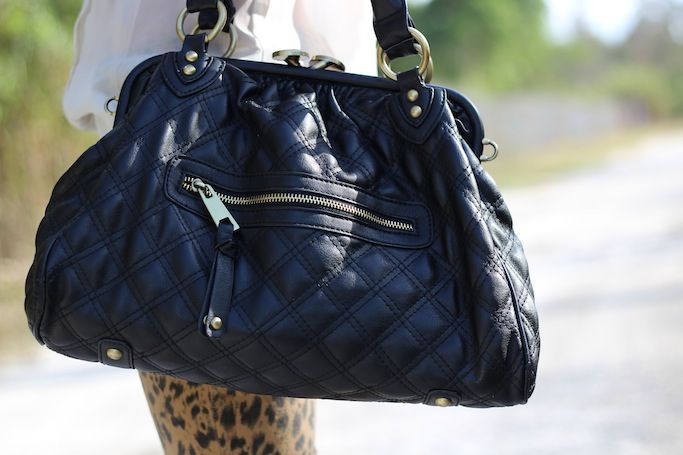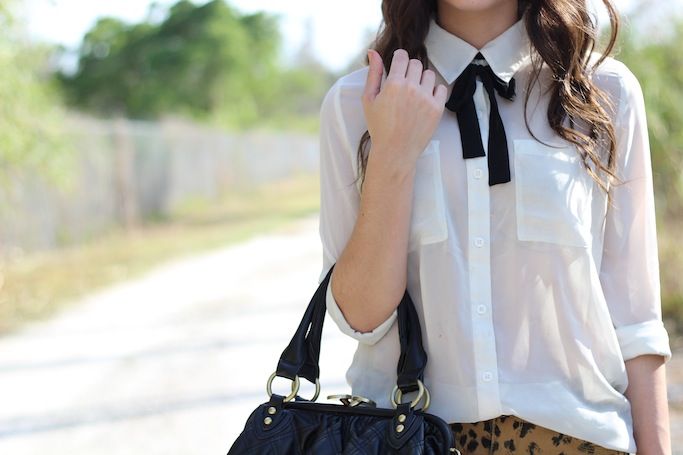 Forever 21 blouse