Royal blue obsession!
2/25/2012


Lately I have been obsessed with royal blue- as soon as I saw this shirt, I loved it (not only because of the color, you know I love cute details on the collar too). WHen I was linking the shirt, I realized the model wore it with a striped skirt too ( I completely forgot, I'm sure it stayed on my subconscious or something). My boyfriend's family is in town visiting and we went out to have dinner with them at a Mexican restaurant. Reason why I wanted to look casual but still cute and put-together. How's your weekend going? XOXO

______________________
No se porque últimamente me atraen mucho las piezas azul rey- y apenas vi esta camisa me encanto (no solo por el color sino también el detalle que tiene en el cuello <3 ). Me acabo de dar cuenta que la modelo en la página de la camisa también estaba usando una falda de rayas- pero de verdad que se me había olvidado completamente (tal vez se quedó en mi inconsciente!). La familia de mi novio está de visita en Miami, y fuimos a comer- quería usar algo casual y cómodo pero que se viera arregladito al mismo tiempo. Fuimos a un restaurante de comida mexicana riquísima. ¿Cómo están pasando el fin de semana? Un abrazo inmenso!!!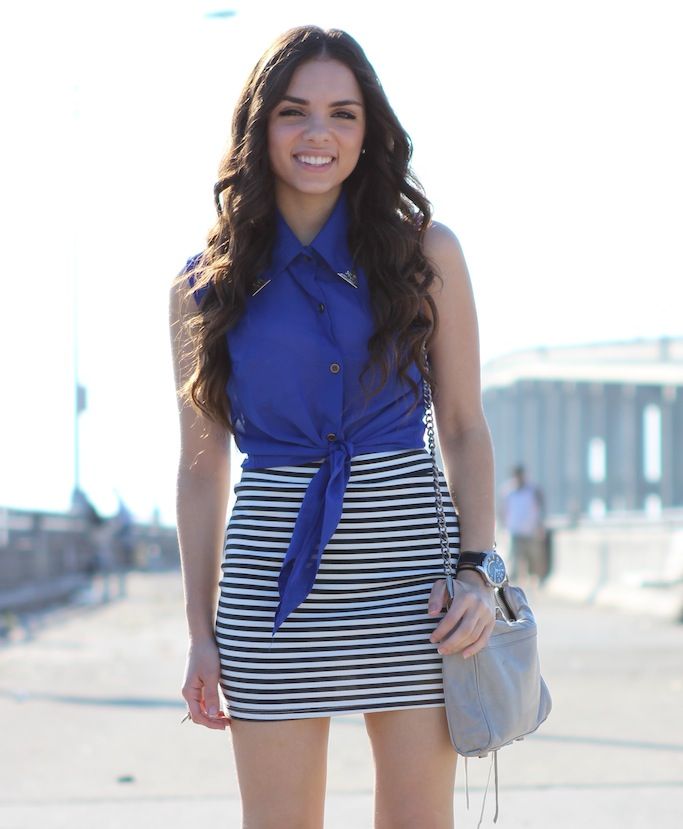 Guess watch
Skirt/Falda: Forever 21