Before & after the beach!
3/25/2012
If you saw yesterday's post with all the amazing pics Gabo took at the beach, you saw my comment where I promise I'll share the actual outfit I wore before and after the beach (white bikini underneath). We took them at the regular spot after the beach since we had to change for the birthday dinner afterwards.. And.. we also took them afterwards because I don't like posing for outfit pics in front of my friends ( I don't know why, they know about the blog and they truly support me- It's just that I don't want to be known as "Daniela, the blog girl", blogging is just one part of me...not everything). As you can see, the tan is very obvious; even though I can get a lot darker than this! For the beach, I like to go as simple as possible- pieces easy to take off and put on, no accessories, a hat.. and the MUST HAVE: sunglasses. I also like taking a small bag with my ID and the basics, then I throw that one in the beach bag- I feel like that way, everything is easier to find! I hope you have a fantastic week! Thank you so much for visiting my blog! XOXO
___________________________
Si ya vieron las fotitos del día de la playa, al final les prometí que iba a compartir el outfit de lo que tenía puesto antes y al salir de la playa (con el bikini blanco debajo). Las fotos las tomamos rapidito antes de regresar a la casa, y bañarme para la cena de cumpleaños (probablemente suba ese outfit mañana)- se que las pude incluir en el post anterior pero las fotos de la playa me parecieron demasiado espectaculares. Aparte que me da un poco de pena tomar las fotos del blog delante de mis amigos- todos saben del blog y me apoyan, pero no se...ni se como explicarme. No quiero ser solo "daniela la del blog", el blog es solo una parte de mi pero no lo es todo. Como pueden ver, se nota bastante mi bronceado... aunque se que me puedo poner mucho más negrita. Para la playa me gusta ir lo más sencilla posible, piezas que sean fáciles de quitar y poner (y por supuesto, pocos accesorios). También me gusta llevar una carterita pequeña con mi billetera, y luego al llegar a la playa meto todo en el bolso de playa (así no me llena de arena y es más fácil encontrar todo). FELIZ SEMANA! Gracias, gracias, gracias por visitar el blog!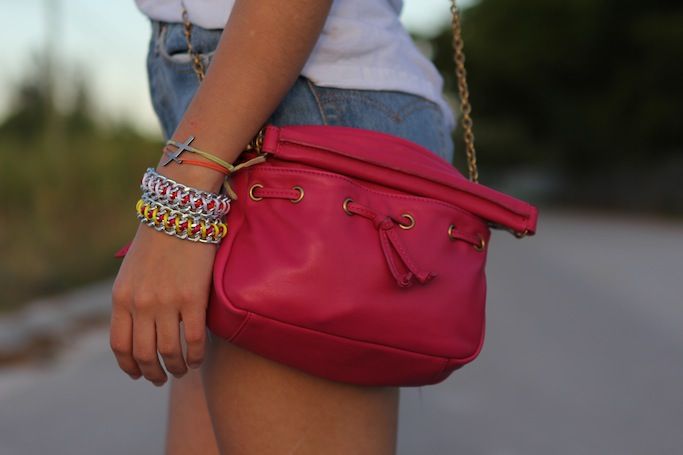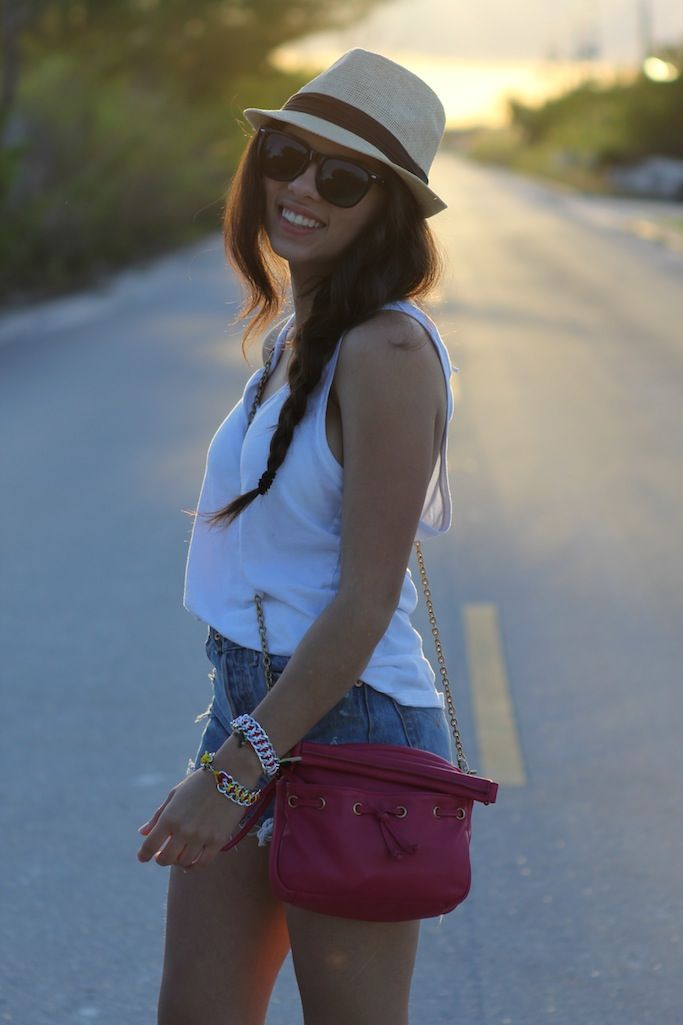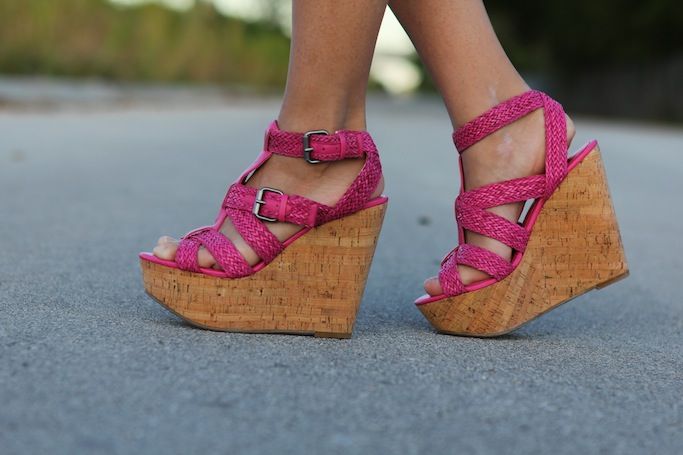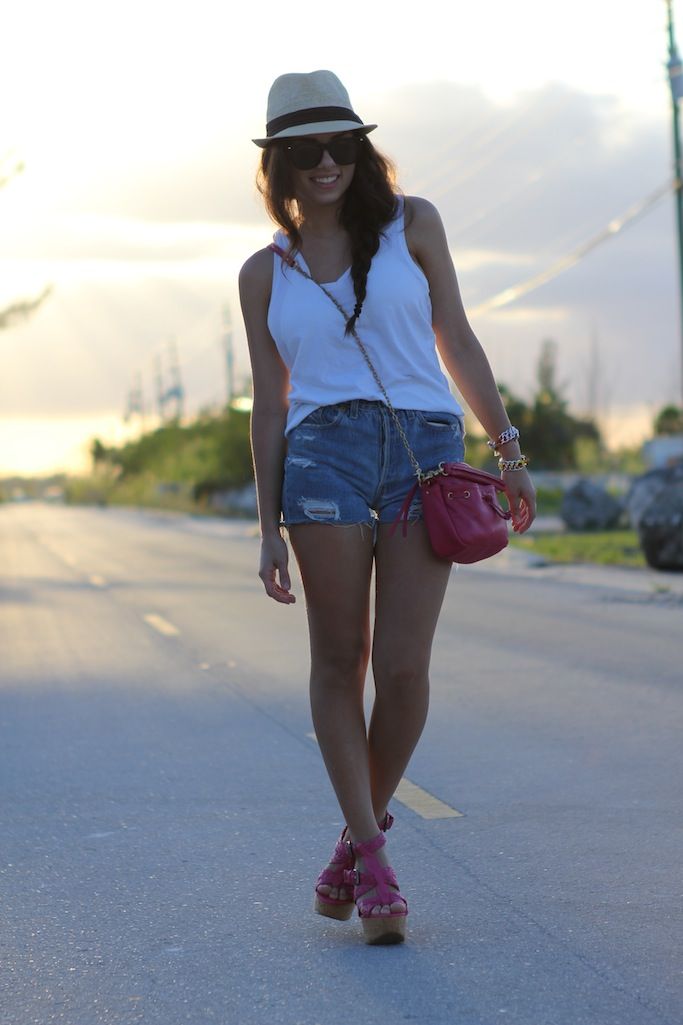 Fedora: Agaci