BOGOTA, Colombia!
3/30/2012
Finally! Some pictures from my trip- I don't know why it took me so long, I've never had so many outfits to post. I arrived to Bogotá, Colombia on Monday afternoon- that day I was so tired I couldn't take pictures (I was wearing super comfy clothes for flying too- white converse, black skinny jeans, and my rock and roll tee). My mom took these on Tuesday before heading out to have lunch with my dad and one of my brothers. We ate at an amazing "ceviche" place- and they walked around the city and we did a little shopping. We went to Zara and I fell in love with everything- I got a skirt for this week's challenge (wear nature prints)- which I'll be wearing to my brother's wedding on Saturday. About my outfit: Bogotá ws a little colder than I expected- so I had to "steal" my mom's boots and scarf! Thankfully I was wearing this cargo jacket since it was very rainy all day and the hoodie was perfect for it. I hope you like the outfit! XOXO
__________________________
Finalmente... unas fotitos de mi viaje!! No se por que me tardé tanto, generalmente no tengo tantos outfits acumulados. Llegué a Colombia el lunes en la tarde- ese día estaba tan cansada por el viaje que lo que hice fue dormir y descansar con mi familia ( y el outfit no era nada especial- unos converse blancos, jeans negros y mi camiseta rockerita). Así que estas fotos son del martes, me las tomó mi mamá antes de salir a comer con mi papá y uno de mis hermanos. Fuimos a un lugar de ceviche exquisito y después nos pusimos a pasear por la ciudad. También nos fuimos de compras, y apenas entré a Zara me enamoré de todo. Solo compré una faldita para el reto de esta semana (usar estampados de naturaleza). En Bogotá estaba haciendo más frío de lo que imaginaba, por lo que tuve que "robarle" a mi mami sus botas y una bufanda. Usar esta chaqueta tipo cargo fue perfecto porque estuvo lloviendo TODO el día- quise combinar la chaqueta con un vestido con un estampado colorido y tribal para que contrastara. Espero que les haya gustado! Un abrazo!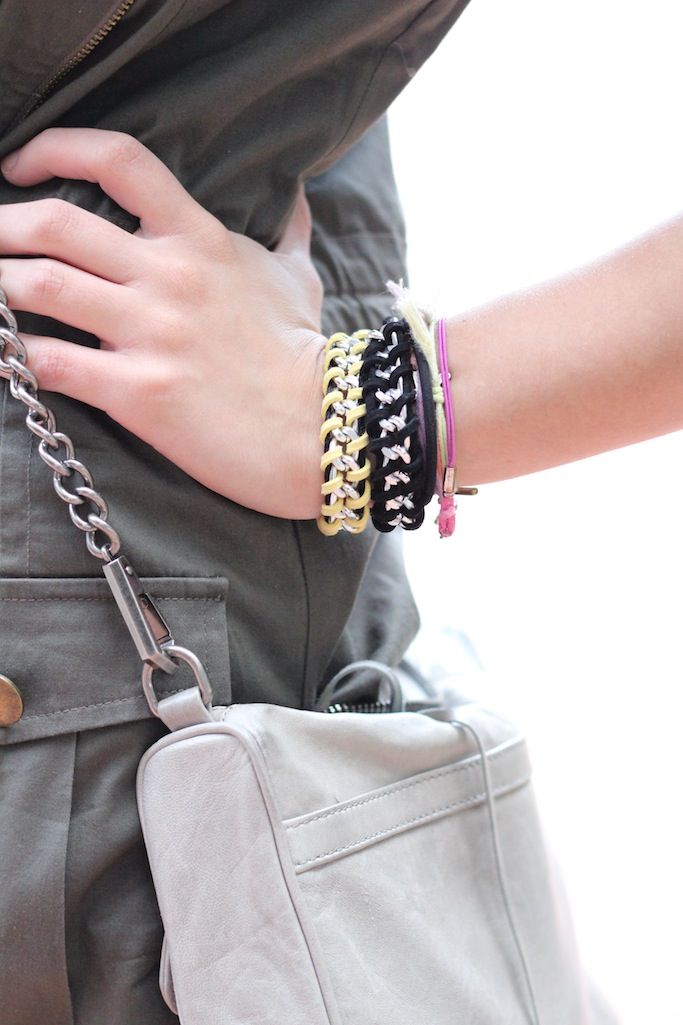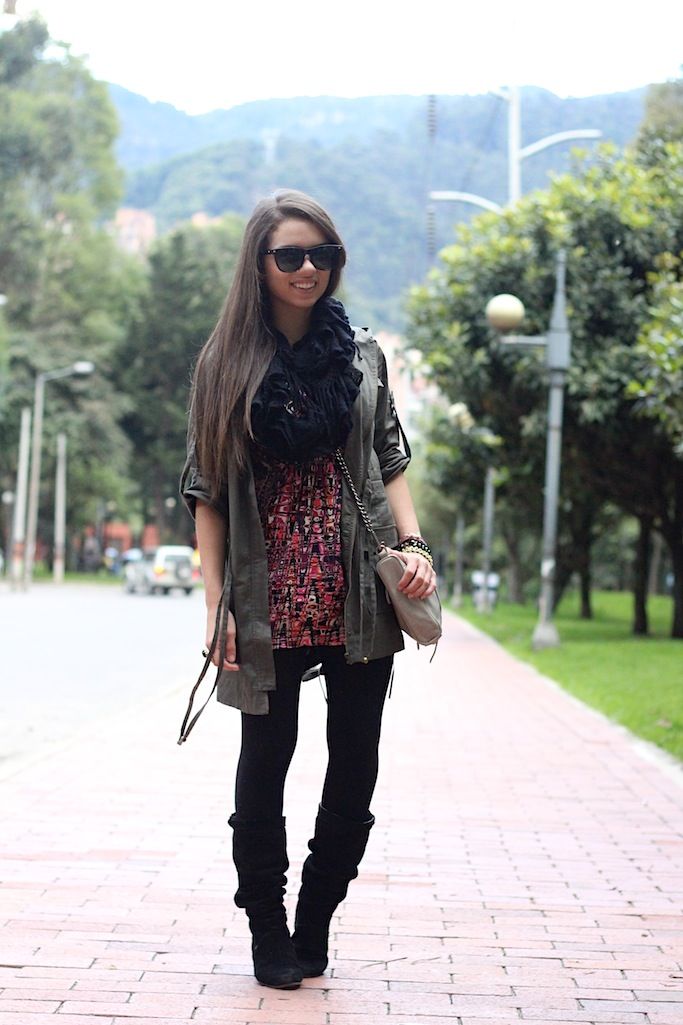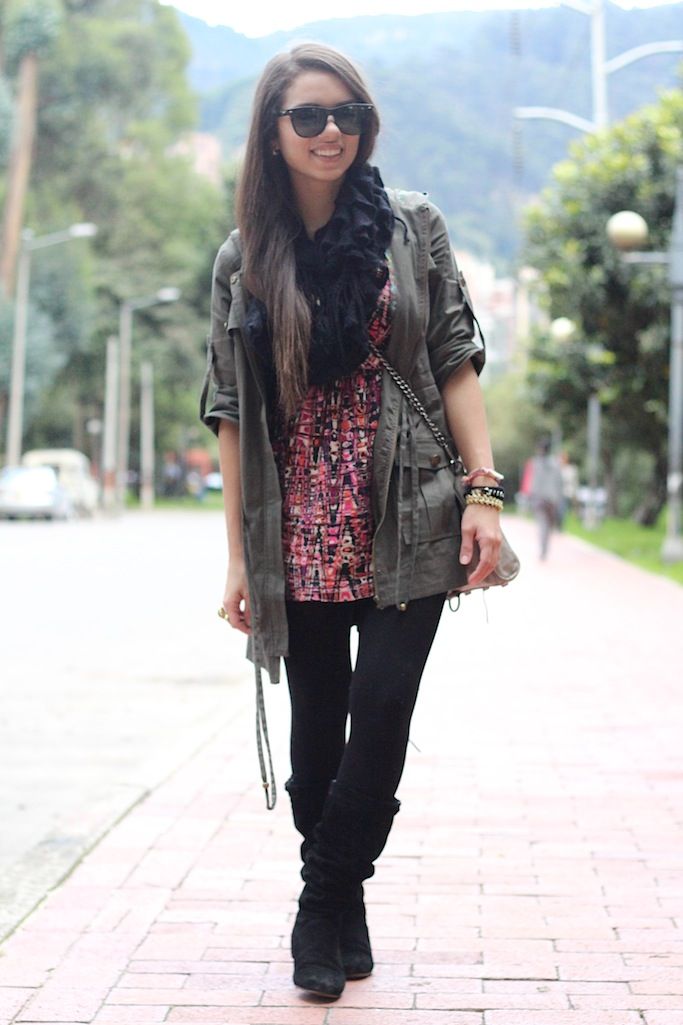 Sunglasses: c/o Furor Moda