Miami International Fashion Week!
3/23/2012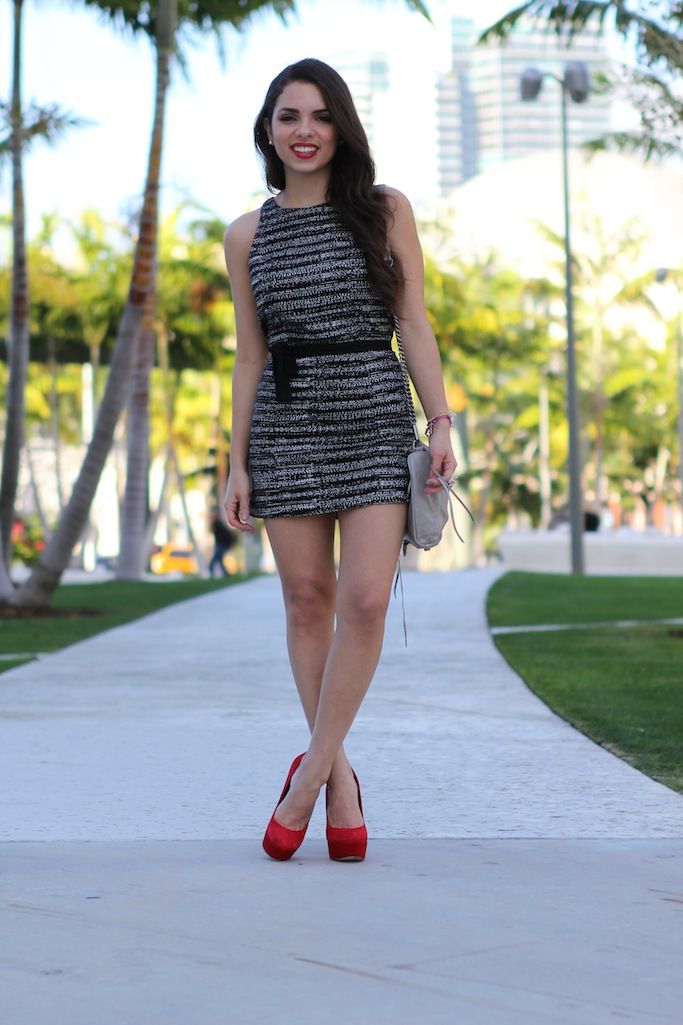 Thursday was my last day of this semester, and at night I went to a couple of shows at the Miami International Fashion week. Before heading there, I had lunch with my boyfriend at Miami Beach and then I got together with my blogger friend Steffy and we waited for the shows to begin (which obviously started super late). Some of the shows we saw were from MET in Jeans from Italy, I Bella V from the United States and the winner of Mision Moda-Bolivia Rosario Vargas Tibuba. My favorite was definitely the one from Bolivia- all the models had masks, and the show had traditional Bolivian music and dancers. About my outfit: I wanted to wear this Dolce Vita dress, since it's classic but still young and modern. It was so hot and humid outside that it ruined my makeup and hair instantly. I hope you like the pictures below! HAVE A GREAT WEEKEND! Xoxo

________________________
El jueves fue mi último día de clases, y en la noche asistí a varios shows en la Semana Internacional de la Moda de Miami. Primero estuve un rato en Miami Beach con mi novio, comimos y aprovechamos para tomar las fotitos del outfit por el area. Después de eso me encontré con mi amiga bloguera, Steffy y esperamos a que el show empezara (como todo en Miami...algo impuntual). En las fotos abajo sale MET in Jeans de Italia, I Bella V de Estados Unidos y el ganador de "Misión Moda- Bolivia", Rosario Vargas Tibuta. Mi show preferido definitivamente fue el de Rosario, tenía música de Bolivia y las modelos usaban máscaras típicas! Sobre mi outfit: quería usar este vestidito sencillo de Dolce Vita porque no tienen idea el calor que estaba haciendo (la humedad destrozó mi cabello y maquillaje en el instante). Espero que disfruten todas las fotitos.. FELIZ FIN DE SEMANA!