Wherever you go, go with all your heart!
3/20/2012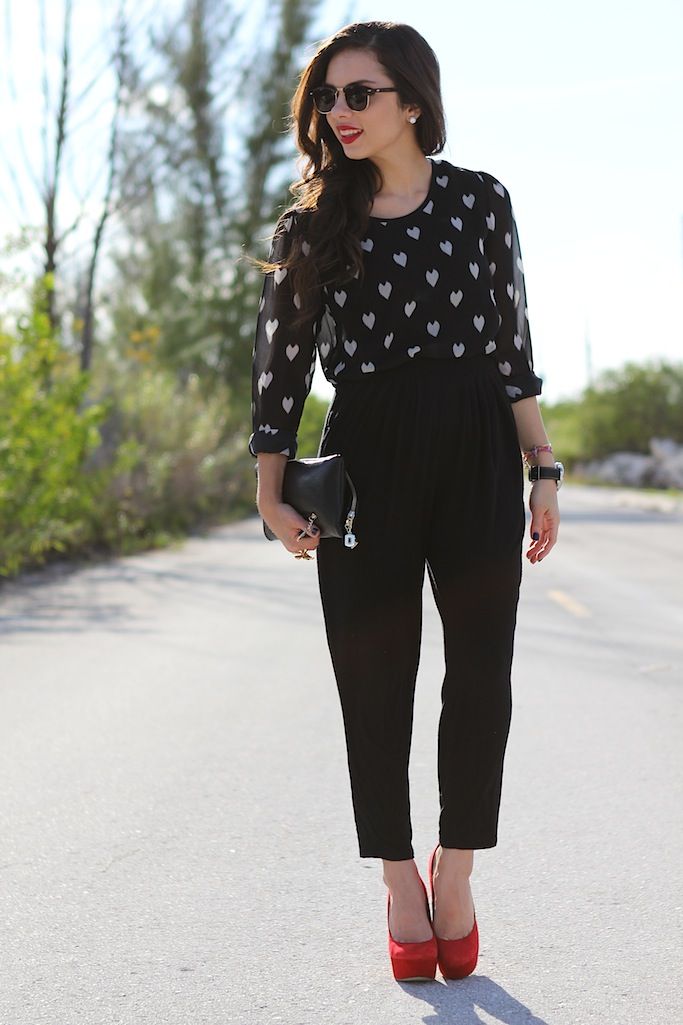 Hey everyone! How are you!? Today's look is so versatile- I consider that you can wear it to work, to go on a date, and to get together with your friends. You saw this heart top on my march shopping wish list- and I absolutely adore it, I can't wait to wear it with so many things ( I already wore it with my lavender jeans to go to school!, I have to take pics of that look!) About my pants, I got them years ago and I specially wore them a lot on the beginning of this blog (see this look for example). But I don't know why they disappear in my "klozet"- they are more comfortable than regular jeans and they look dressier. I have a story about the shoes: I got an email months ago about a new website called Shoe Eternity (where people can share their daily looks). But the fun part is that if you get the highest amount of votes for the week, becoming "look of the week", you win a pair of Baker shoes. Isn't that amazing? So I went there, uploaded a look, and WON! And of course, I chose this amazing pair of red pumps!! Thanks for stopping by! YOU ROCK! XOXO

_______________________
Hola a todas! ¿Cómo están? Hoy les traigo un outfit que es apropiado para muchas ocasiones- lo veo tanto para el trabajo como para ir a cenar con tu novio o reunirte con un grupo de amigos. Esta camisita de corazones ya la habían visto en mi lista de compras para marzo, tengo tantas combinaciones en mente con ella (incluyendo una que ya utilice para la uní la semana pasada que no pude tomarle fotos con los pantalones moraditos claros y mis mocasines). Sobre los pantalones: tienen años conmigo, en el 2011 los vieron bastante (por ejemplo, AQUI) pero no se porque se escondieron en el fondo de mi "klozet". Son mucho más cómodos que unos jeans y se ven más formales también. Les tengo un cuento sobre los zapatos: tenía meses de meses buscando el par perfecto de pumas rojos pero no los encontraba como quería. Hace un tiempito, me llego un email de una página llamada Shoe Eternity- donde la gente comparte sus looks diarios, pero lo divertido es que si tu look tiene la mayor cantidad de votos y te conviertes en el look de la semana... te ganas un par de zapatos de Bakers. Me dió curiosidad, me uní y gané el look de la semana- y escogí estos zapatitos rojos!!! Gracias por visitar el blog! SON LAS MEJORES ! MUAH!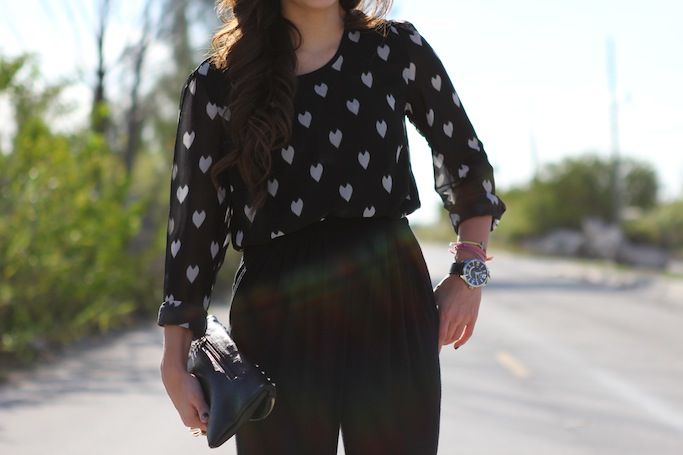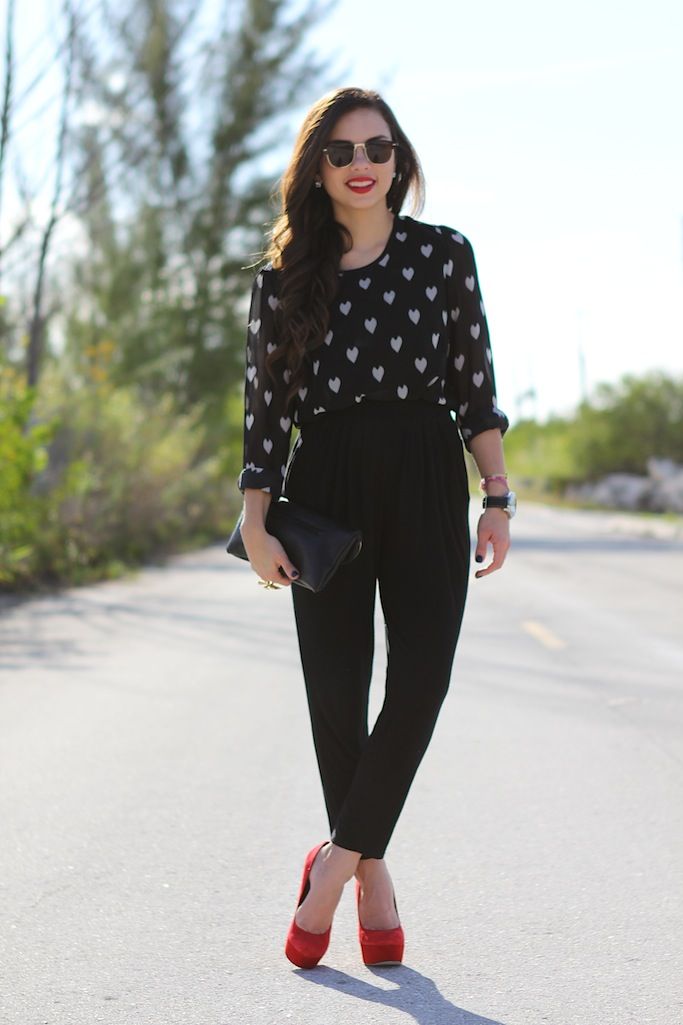 Pants: Forever 21
Watch: Guess
Ring: Torrid