BLACK & WHITE!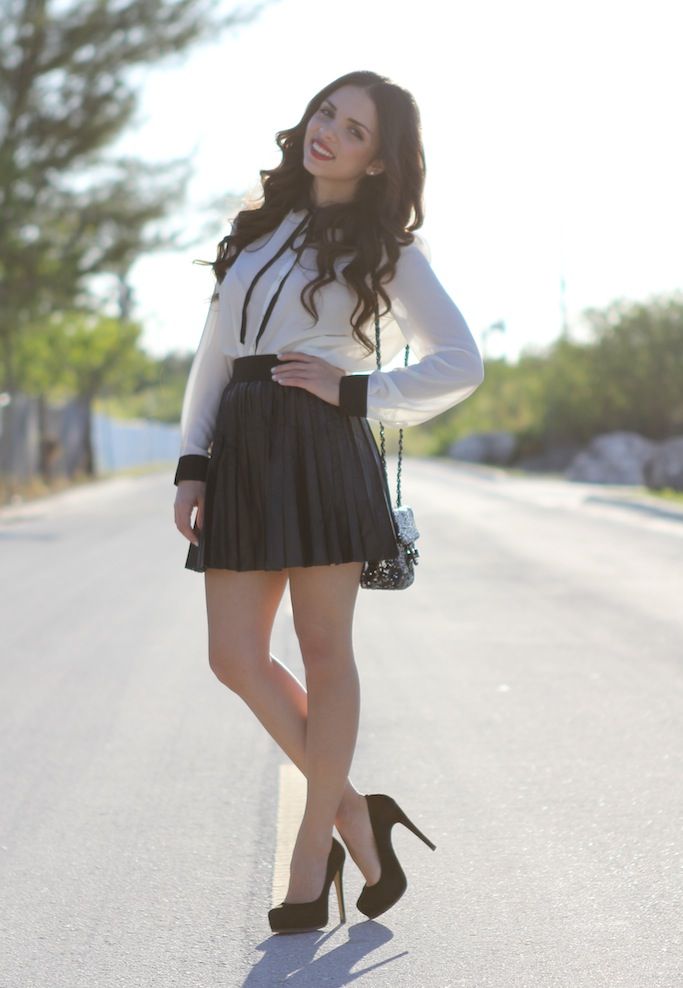 This week's challenge was wearing: the classic BLACK AND WHITE- but even though this combo is timeless and never goes out of style, it dominated the runways this Spring/Summer 2012. I actually was going to wear this outfit at the
McDonalds/Hispanicize
party, but I ended up borrowing some of Flor de Maria's clothes. This time, I just added a pop of color with the lipstick to make it as B&W as possible- to balance out the classic color combo, I wore some trendy pieces (like the peter-pan collar blouse, and the pleather pleated skirt). This weekend, Gabo (aka the photographer + boyfriend) is in Puerto Rico visiting his family- so this is what I wore the night before he left, we went out to have dinner! I hope you liked the outfit and don't forget to leave your B&W link at the end of this pst!
____________
El reto de la semana era usar un outfit blanco-y-negro; una combinación de colores que no solo es clásica y que nunca pasa de moda, sino que también dominó las pasarelas de esta temporada. Este outfit lo tenía pensado desde hace un tiempo pero con tacones rojos (y lo iba a usar en la fiesta de McDonalds & Hispanicize, pero terminé robándole una camisa a Flor de Maria); en esta ocasión, aprovechando la temática B&W... solo agregué color en la pintura de labios- también quise mantenerlo en tendencia al usar una camisa cuello peter-pan y la falda de pliegues de "cuero". Este fin de semana Gabo (novio y fotógrafo), se fue a Puerto Rico a visitar a su familia; esto fue lo que utilicé para ir a comer con el la noche antes. Espero que les haya gustado! No olviden dejar sus outfits blanco-y-negro al final de este post !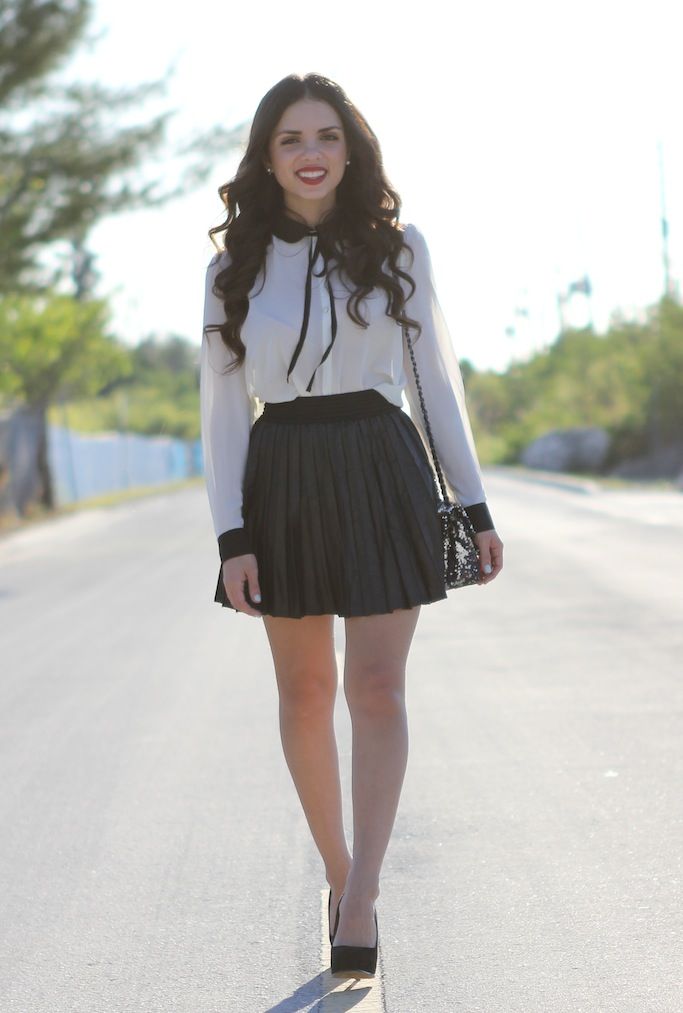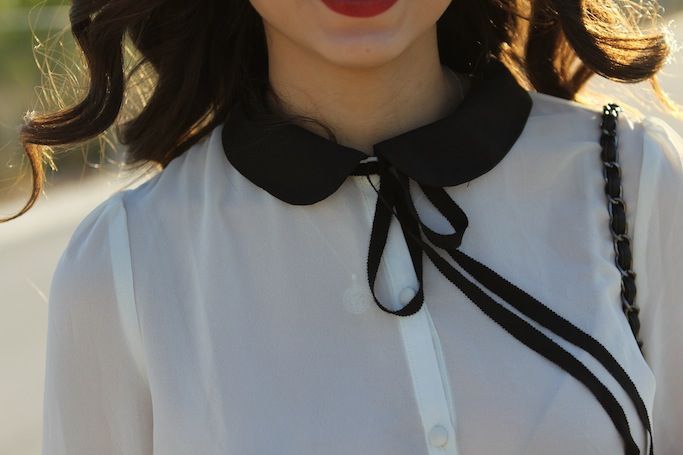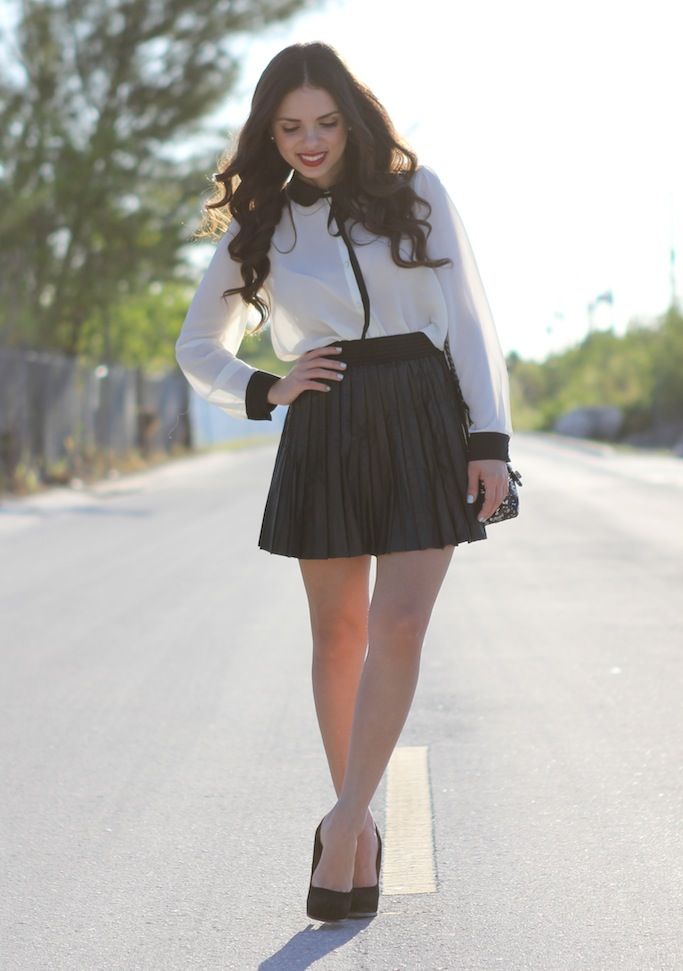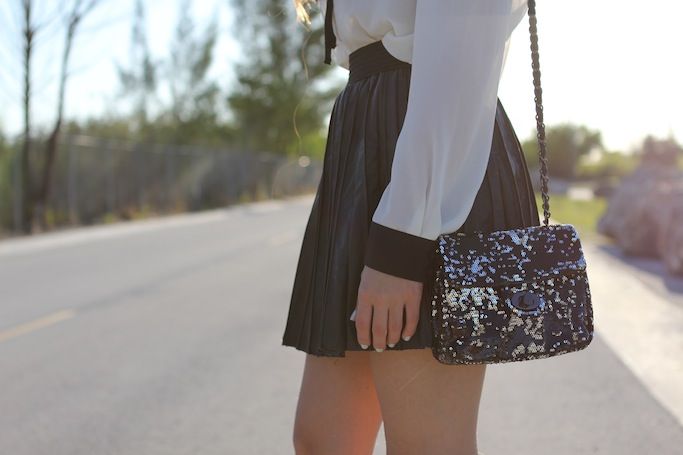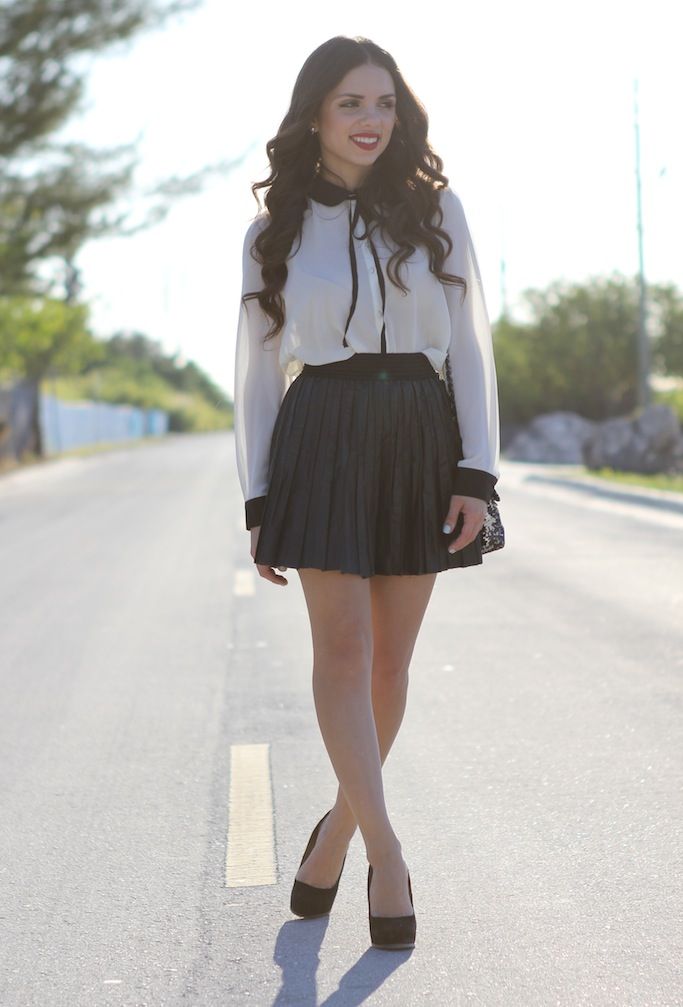 Pleated leather skirt:
Storets
Black and white shirt: Forever 21
Sequin bag: c/o
Mimi Boutique
Black pumps:
Steve Madden