Like it's 1981...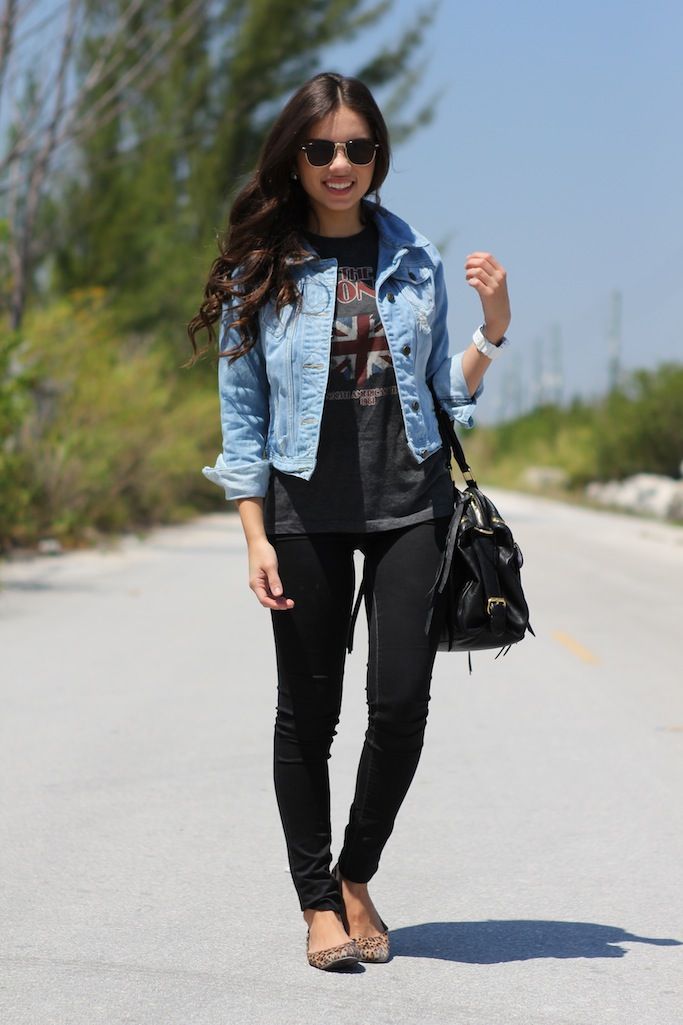 Hey girls! Happy Friday!! This is the outfit I wore last week to travel from Miami to Bogotá - and I wanted to wear it again as soon it was out of the laundry to my 1st day of class on Monday. Last week, I paired it with converse shoes- specially because I like wearing socks when going through security... if you know what I mean! This time, I added a touch of leopard with the flats. I got this jacket two years ago at Forever 21, reason why I wanted to update it by making it lighter- I bleached it.. and I really like the result (check out
HERE
how it was originally). After my early class on Monday, I headed to have lunch at a salad place with Gabo. I hope you have an amazing weekend! XOXO
Ps... with the title of the post I'm not saying I'm dressed like in the 80's- The tee I'm wearing says it and I was drawn to it!
____________________
Hola a todas! FELIZ VIERNES! La semana pasada usé una versión muy similar a este outfit para viajar de Miami a Bogotá- apenas lo saqué de la lavadora, quise usarlo para mi primer día de clases el lunes. Durante el viaje lo combiné con converse- ya que me gusta viajar con medias por el hecho de no estar descalza al pasar por seguridad... si saben a lo que me refiero. La chaqueta era mucho más oscura- la compré el año pasado en Forever 21, pero para esta temporada quería un color más claro/desgastado. Razón por la cual, en vez de comprar una nueva, la metí en cloro hasta decolorarla al tono que quería (Si quieres ver como era originalmente, haz click aquí). Después de clases, fui a comer en un sitio de ensaladas con Gabo. Espero que disfruten el fin de semana! Un abrazo grandote!
pd: con el título del artículo no me refiero a estar vestida tipo los 80s, se que no- la camisa que tengo puesta dice que es del tour de 1981 y me llamó la atención!