Royal blue and black!
4/17/2012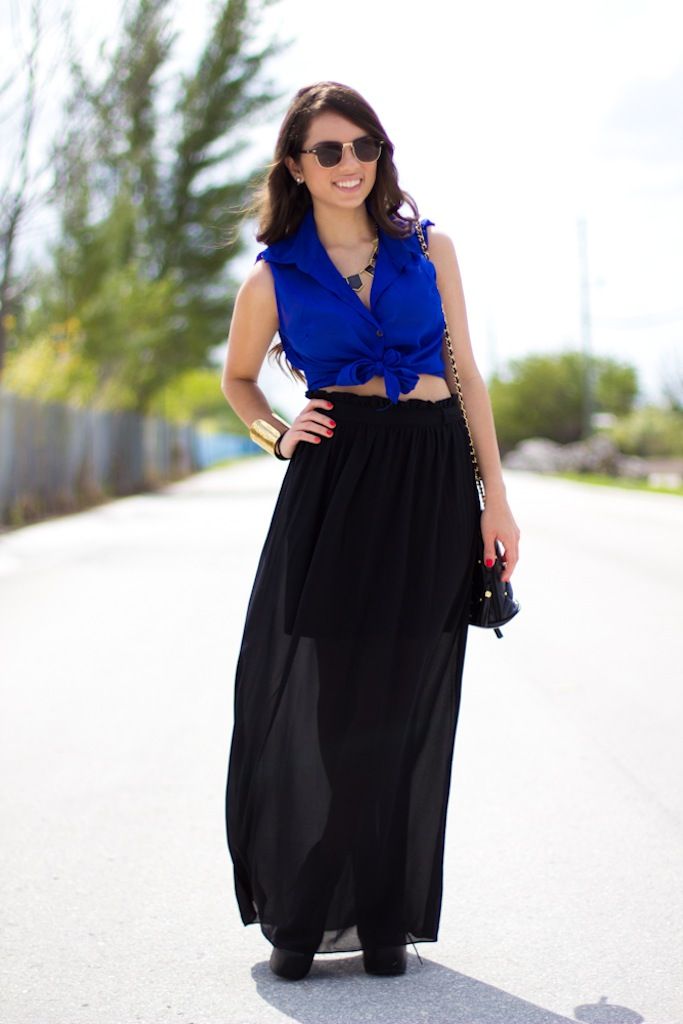 I still have a couple of pictures from the Hispanicize conference to share (from Thursday and Friday)- but I don't know why I wanted to share this one first, which is actually from Saturday. My day started doing some errands for my brother's wedding; which also included my dress (I found this gorgeous two-tone long dress from BCBG). While I was looking for my dress, a sweet reader approached me to say hi (I love when that happens). Then I picked up Flor de Maria and headed to Midtown to have a drink and eat (while talking LOTS of fashion of course). We ate at this place called "Mercadito", it's really good and they have the best tacos! About my outfit: I have a blue/black stripe dress (which you'll see in a look soon!) and it inspired me to pair this maxi skirt with a royal blue top! Hope you liked it! XOXO



________________
Todavía tengo un par de fotos por compartir de Hispanicize, pero no se porque quise subir este look primero. Esto fue lo que use el sábado; mi día empezó haciendo varias diligencias... empecé buscando mel vestido para la boda eclesiástica de mi hermano (encontré uno muy colorido y largo en BCBG- y a buen precio!). En mi búsqueda, me saludó una lectora del blog muy linda. Luego pasé buscando a Flor de Maria Fashion y fuimos a Midtown a comer tapas en un sitio llamado "Mercadito". Sobre mi outfit: tengo un vestido de rayas negras y azul eléctrico que van a ver esta semana, que me inspiró a usar esta falda negra con un color vibrante y accesorios dorados. Espero que les haya gustado! Un abrazo grandísimo!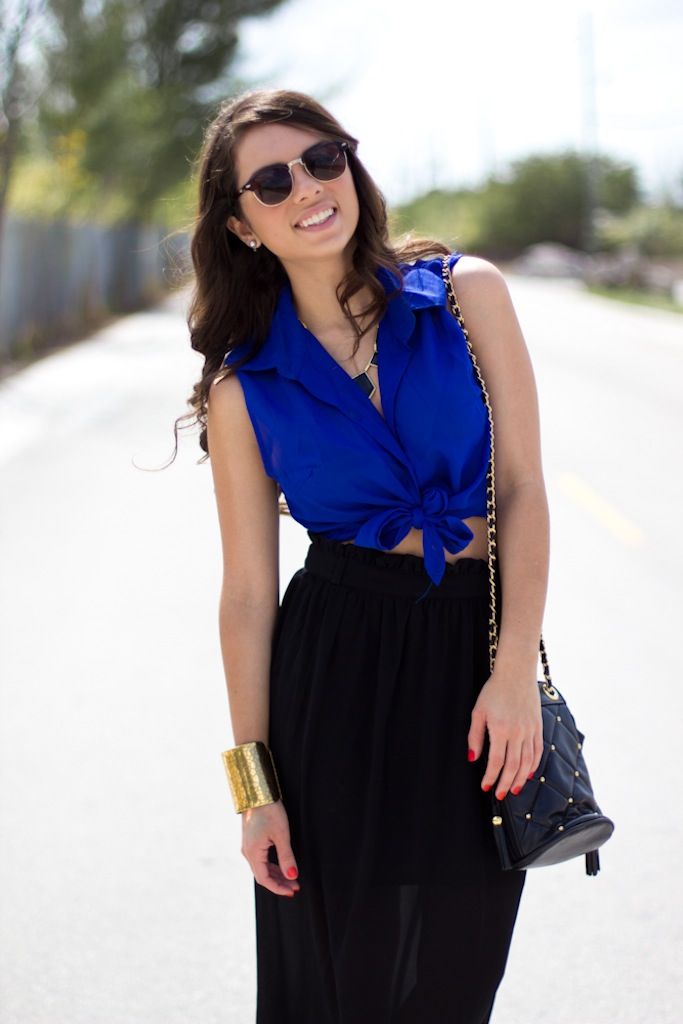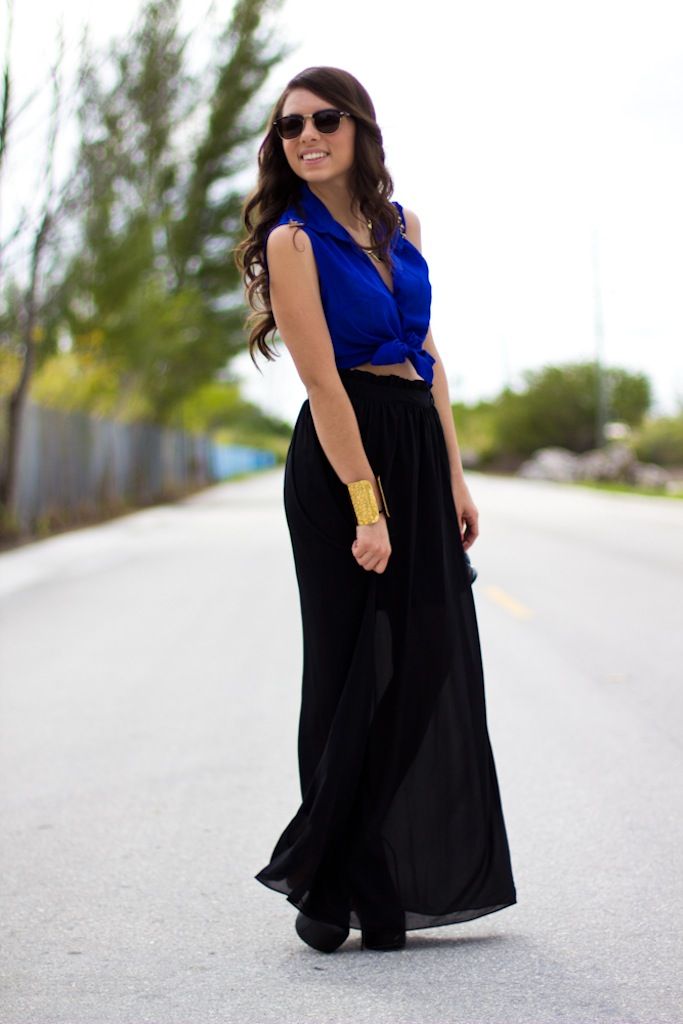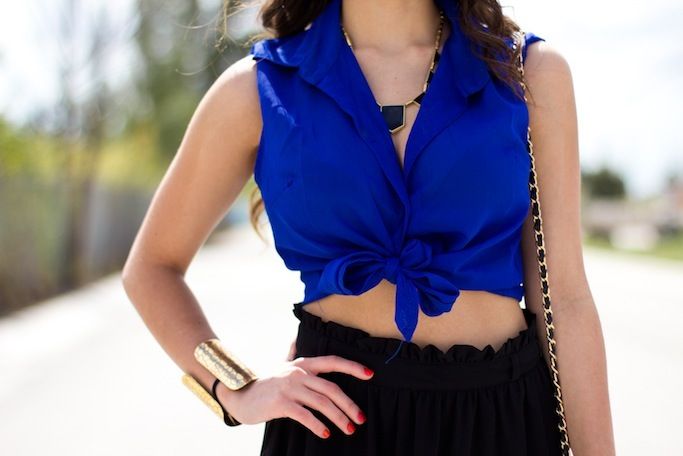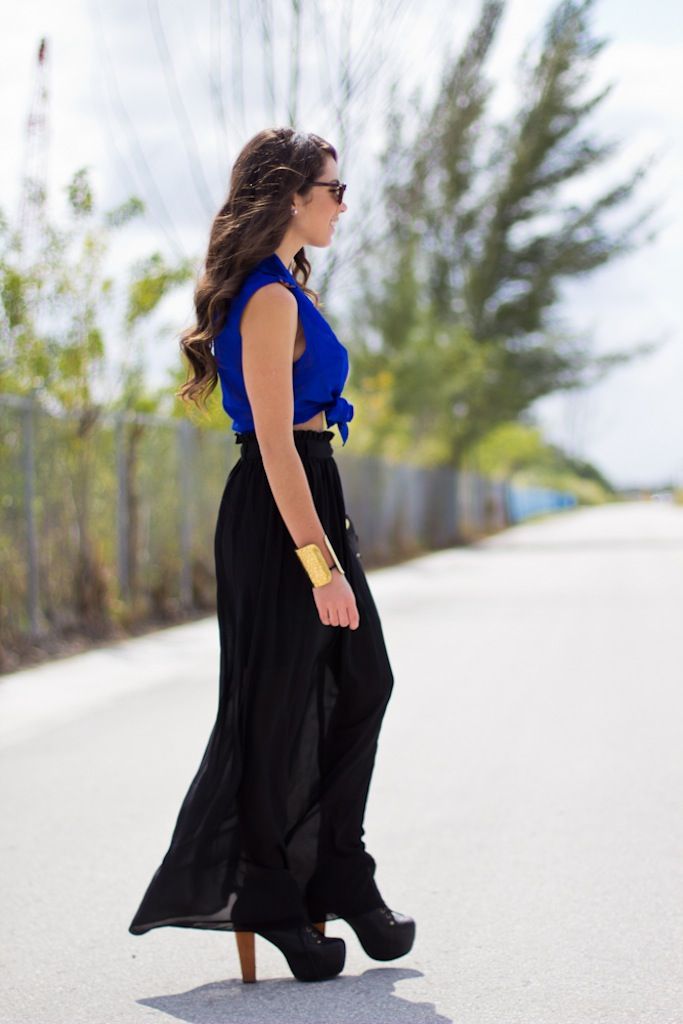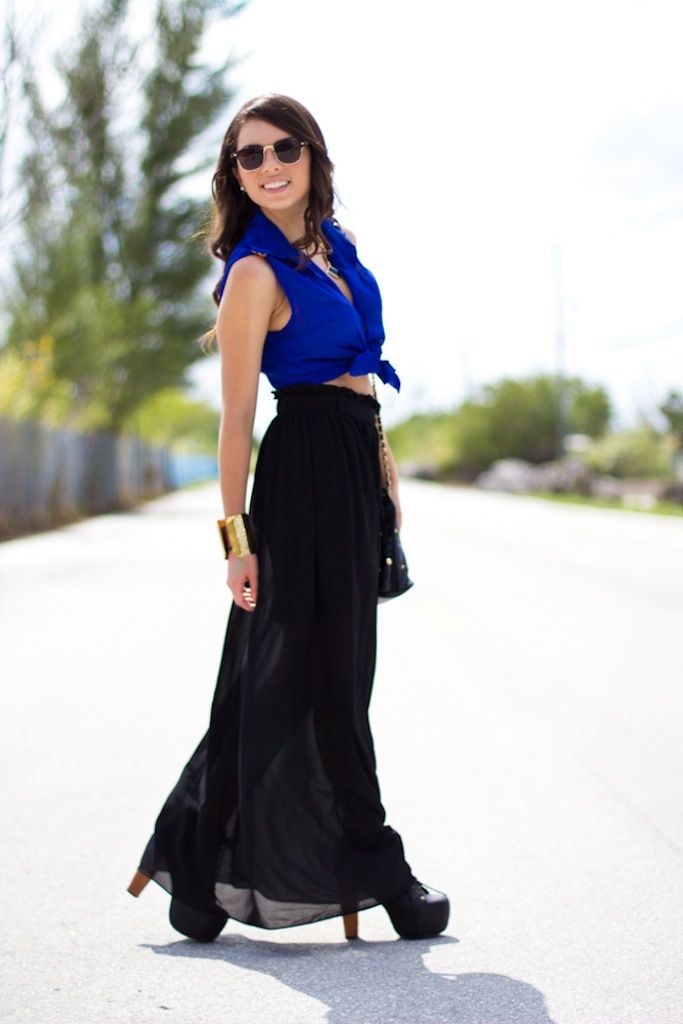 Bag: Vintage