Floral pants!
Hey girls! I swear I've been looking for months for the perfect pair of floral pants- until I found these for $20 at
2020 Ave
. At first, I felt in love with the H&M ones that a lot of bloggers have- but the closest H&M is more than 1 hour away, so it was sold out even before I could try finding it. Then, I checked out Zara- but the prints didn't convince me.. and the price was a little over my budget for a trendy piece. The best part about this pair is that the gray+white combo makes it less risky and wearable. Since I was only going to have an early dinner with Gabo, I kept the look very simple with a black tee and fun red pumps (with red lips and red nails!). Do you like floral pants? What about these? Have an amazing weekend! XOXO
_________________
Hola a todas! Les juro que estuve buscando meses por el par perfecto de pantalones floreados- me enamoré de los de H&M que tienen muchas, pero el H&M más cercano a Miami queda a una hora y media y se agotaron antes de que pudiera buscarlos. Luego vi bastantes en Zara, pero había algo que no me convencía del estampado. En
2020 Ave
tienen estos que, como pueden ver es un estampado floral en grises ( una opción menos arriesgada pero igual de "a la moda".. y lo mejor de todo es que solo cuestan $20). Ya que solo salí a la cita semanal de sushi con Gabo, quise mantener el look casual con una camisa negra sencilla- y le agregué un poco de color con mis zapatos rojos, y uñas + un labial del mismo color. ¿Qué opinan de los pantalones floreados? Un abrazo inmenso... FELIZ FIN DE SEMANA!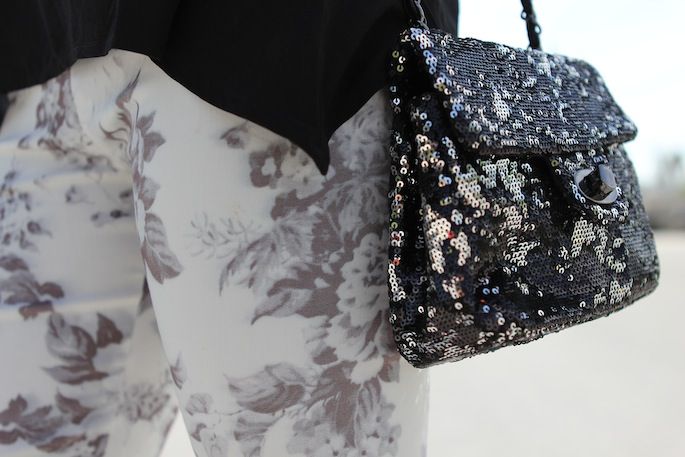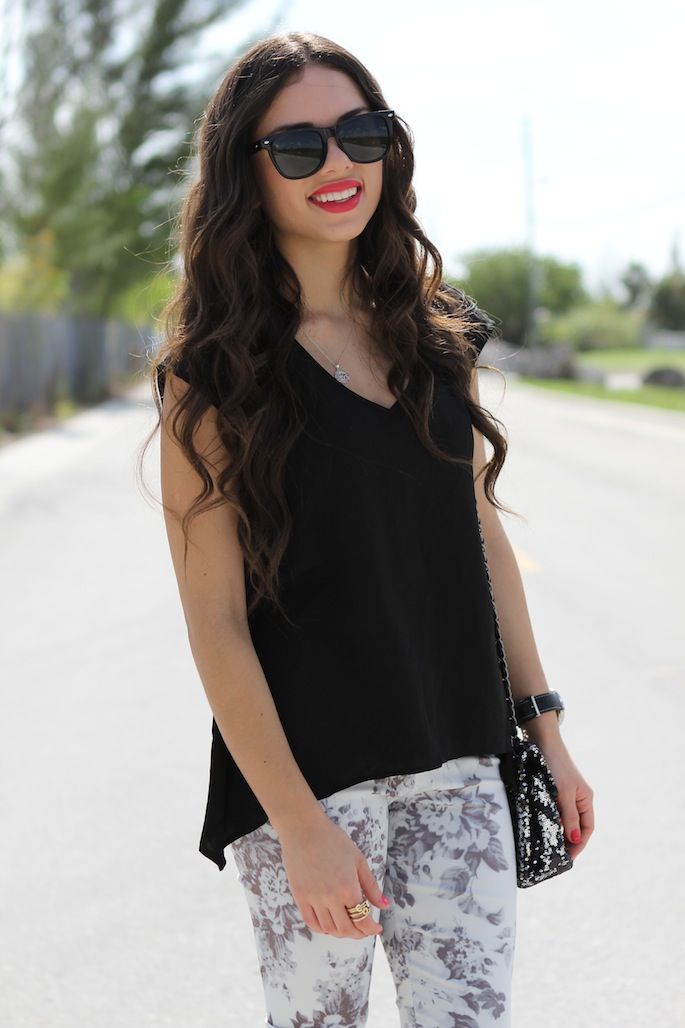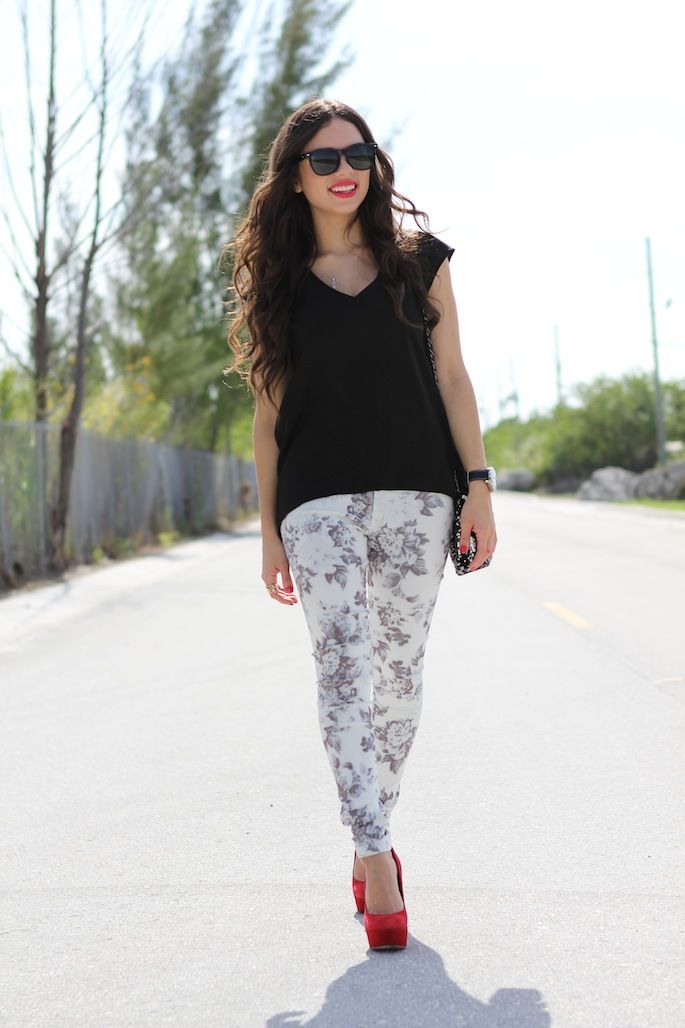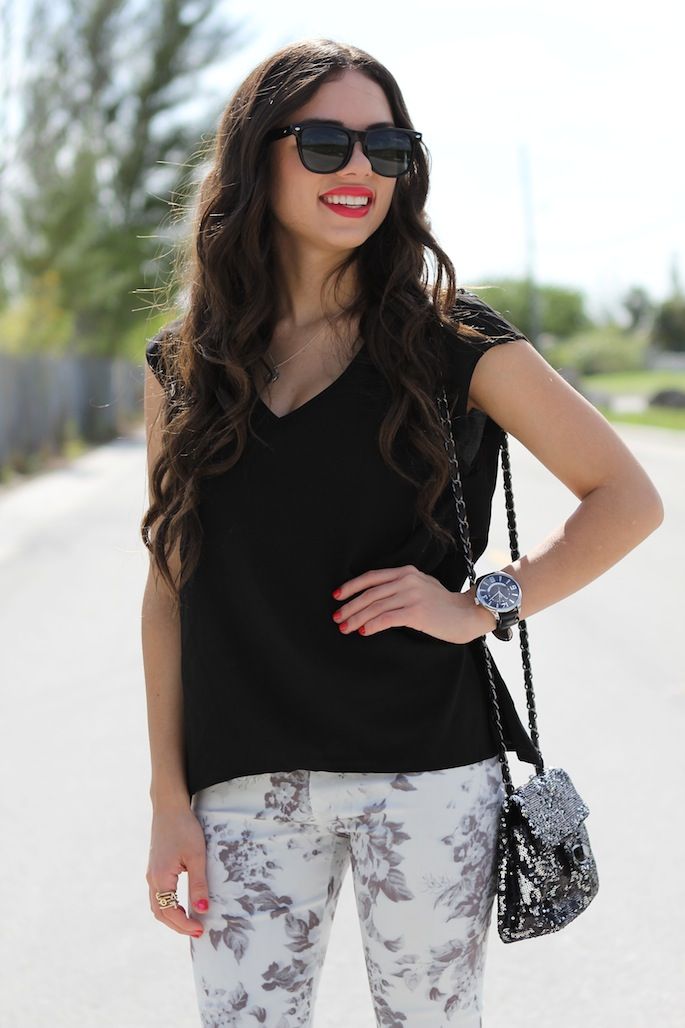 Floral pants: c/o
2020 Ave
($20)
Top: c/o
Furor Moda
($32)
Shoes:
Bakers (via Shoeternity)
- $70
Bag: c/o
Mimi Boutique
($47)
Sunglasses: c/o
Furor Moda
($12)