The Orange and Blue!
When it comes to color-blocking, the best way to make colors pop is using complementary colors (red+green, yellow+purple... and one of my favorites: orange+blue). At first I wanted to add simple nude shoes and a nude clutch, but I decided to spice things up a little and add a faux-pantent leather clutch from Jill Milan, and some "dalmatian" shoes from "Pink&Pepper" (which are very affordable too!). I wore this to go out and have dinner with my boyfriend's family at this cute place- that I forgot the name- in Merrick Park and the food was delicious too. Btw, I'm so upset about the wrinkles in my clothing- I seriously ironed it TWICE...but car rides in Miami are not forgiving. I hope you are having a amazing Father's Day with your family (I'll be missing my dad and thinking of him the whole day). XOXO
____________
Cuando se trata de color-blocking; para que los colores resalten, lo mejor es buscar colores que se complementen (rojo y verde, amarillo y morado... y naranja y azul!) Tenía tiempo queriendo hacer esta combinación- al principio quería agregar solo unos zapatos y cartera color nude pero dije "no! vamos a hacerlo más divertido"- por eso agregué una cartera neutral pero unos zapatos como de "dálmatas" (que por cierto son de una nueva llamada "Pink&Pepper", bellos y económicos). El plan fue salir a cenar con la familia de mi novio a un sitio por Merrick Park lindísimo y comimos super rico. Por cierto, no tienen idea como estuve peleando con la ropa, la planché dos veces antes de salir... pero estas manejadas tan largas en Miami arrugan lo que sea. Espero que estén pasando un día muy lindo con sus papás, yo estoy extrañando al mío de lejitos pero pensando mucho en él! Besos grandísimos!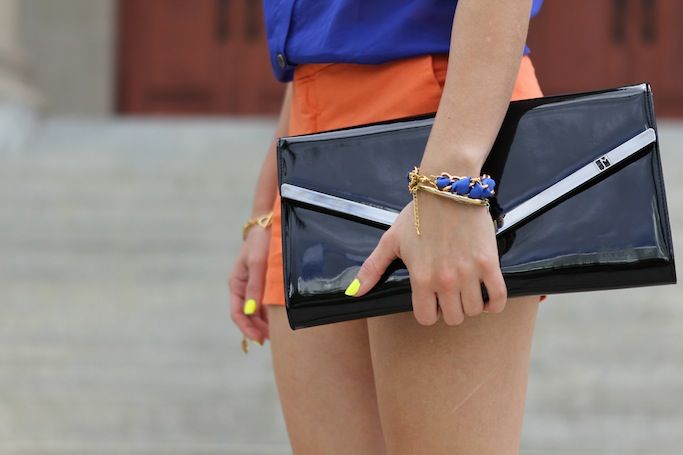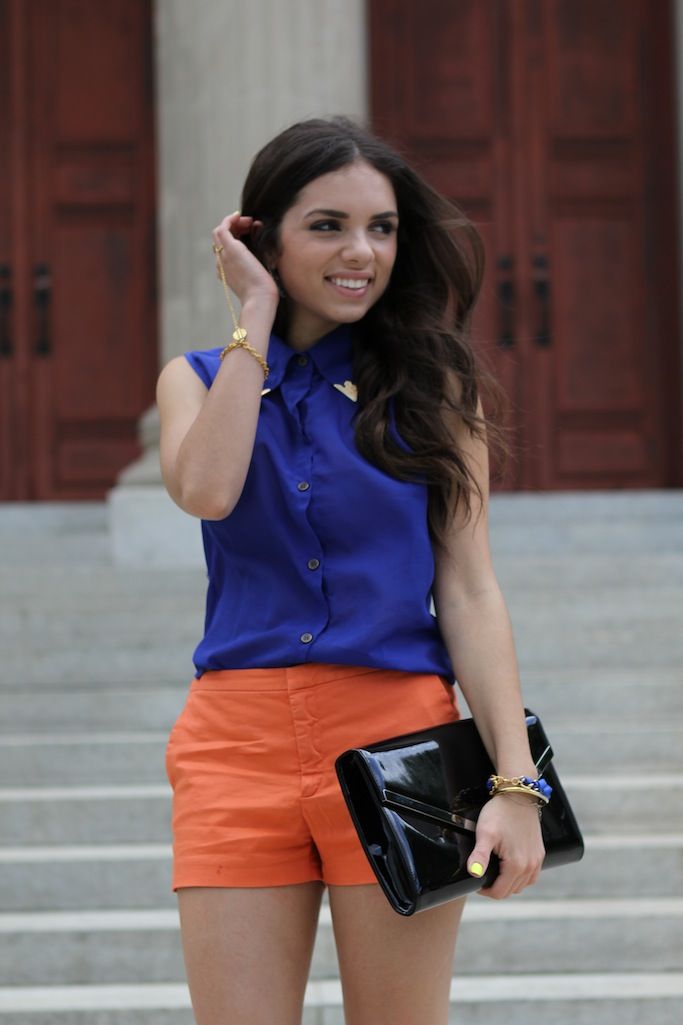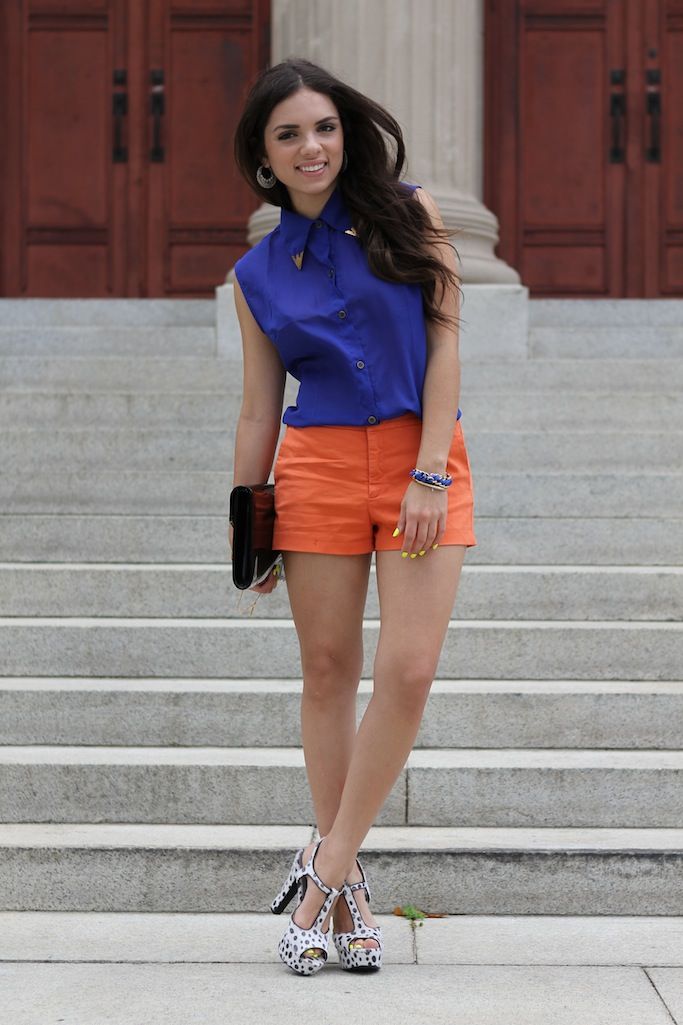 Top: c/o
Beginning Boutique
Bag:
Jill Millan
(b/f Handbago)
Shorts: Zara
Shoes: c/o
Pink&Pepper
Bracelet: c/o
Sira & Mara
Ring/Bracelet:
Brittney Miranda
Earrings: c/o
Mimi Boutique