Time traveling....
6/24/2012
And seriously... the rain doesn't go away! Taking these pics was IMPOSSIBLE- we kind of run in between thunderstorms to take them. As soon as this dress arrived in the mail, I felt in LOVE- not only because of the print, but also because of the back detail. To continue the vintage/retro vibe of the dress, I added cat-eye sunglasses and a high bun (since humidity kills any hairstyle!). To finish the look, my bf made my grab his new but vintage camera (it's from 1976, and it still works perfectly). I wore this on Thursday to my second fitting for next week's fashion show and event. I'm modeling two looks, one from Furor Moda and the other one from I-Shine365; I'm so excited and I hope that if you live in Miami/South Florida, you'll stop by! Have a fun Sunday and a great week! XOXO
___________

¡Y nada que deja de llover en Miami! Tomar estas fotos fue casi una misión imposible entre palo de agua y palo de agua. Apenas me llegó este vestido, se convirtió en uno de mis favoritos....no solo por el estampado, sino por la espalda (aparte que viene con unas copitas para no tener que preocuparse de usar nada). Para continuar la onda retro del vestido, quise usar mis lentes de sol tipo gato y un moño (porque en esta humedad y lluvia, ningún peinado aguanta). Para completar, mi novio me puso a posar con su cámara de rollo "nueva" (es de 1976, y todavía funciona perfectamente!) Esto fue lo que utilicé el jueves para ir al segundo fitting del evento de la semana que viene. Voy a modelar un look de Furor Moda y otro look para I-Shine365- ya saben, si vives en Miami/Sur de la Florida... espero verte ahí el próximo jueves. Feliz domingo y feliz semana a todas!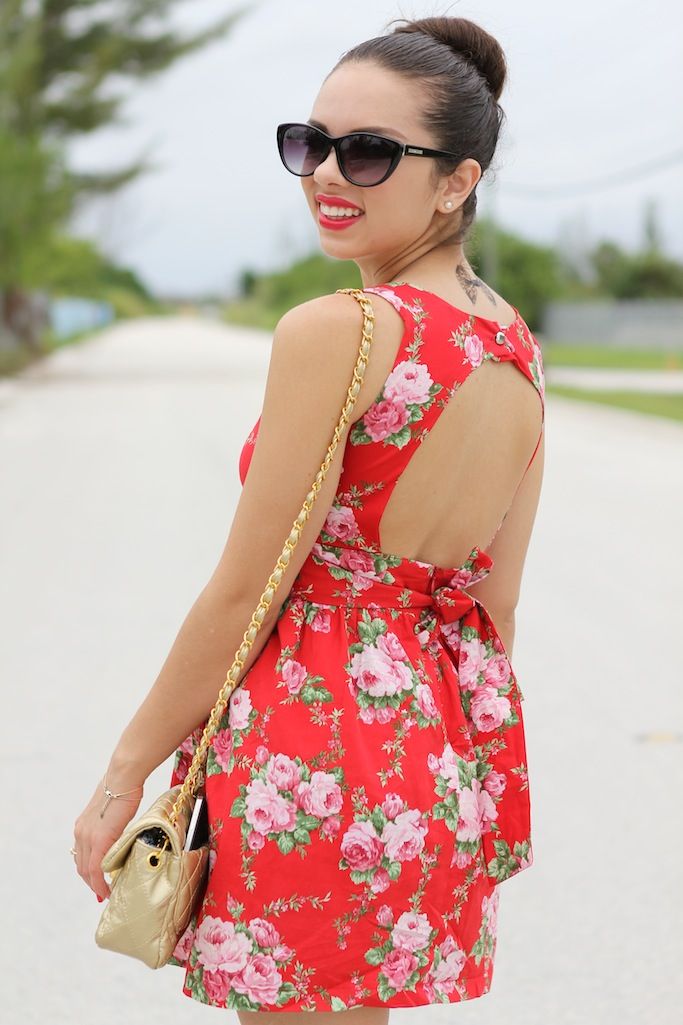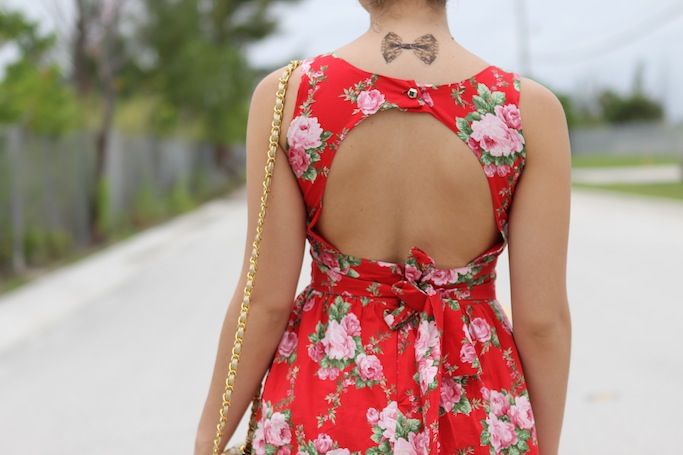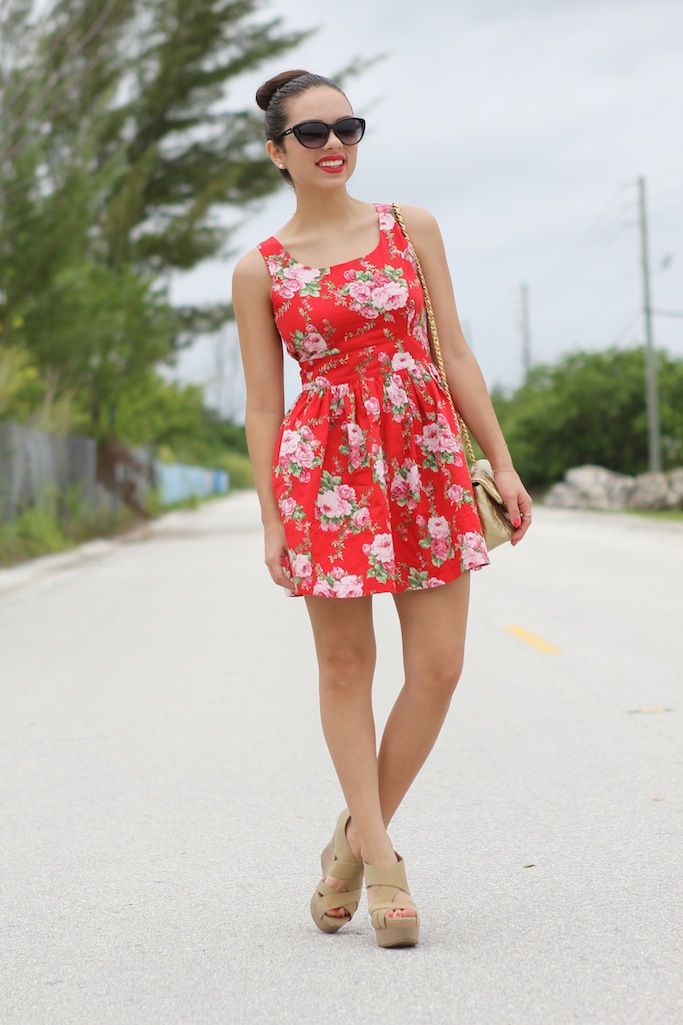 Dress: c/o Coosy (
Flores Love)
Bag: c/o
Mimi Boutique "Lily"
Shoes:
Xiomara Lisette "Ella Wedge
"
Sunglasses: MNG by Mango (C/o
JC Penney)
Lipstick: Covergirl "Lip Perfection in 305 HOT"
Fake tatto: c/o
Inkwear