On Wednesday, I had the opportunity to go to an event/dinner with other hispanic bloggers and media thanks to L'Oreal- my day started at the university and I knew I wasn't going to have time to go back home and change... I just grabbed the first thing I saw: the perfect pair of floral pants, a bright royal blue shirt, and black heels. It was actually very funny, I ended up changing and curling my hair in the bathroom of the hotel's restaurant. After that, I went up to the L'Oreal suite- I had an appointment to get my nails done and all the bloggers were either doing their nails/hair or make up. I also had the change to chat with celebrity stylists and make-up artist, Claudia Betancur and Marcos Carrasquillo- who gave us a lot of tips and introduced us to new products. I can't wait to try the L'Oreal BB cream- which hydrates, corrects, primes, evens, and more- and I really loved the new nail polishes that are supposed to last 10 days (now I just need to be more patient and actually do my nails). After that, we headed to the hotel's restaurant and we had the most amazing dinner I had in a while... and the best part, catching up with the Latina bloggers! I hope you enjoy the pictures! XOXO
__________________
El miércoles tuve la oportunidad de asistir a una cena junto a otras blogueras y prensa gracias a L'Oreal- mi día empezó en la universidad, y como sabía que no tenía tiempo de regresar a mi casa a cambiarme... agarré lo primero que vi: los pantalones perfectos de flores, una camisa azul rey y tacones negros. Salí temprano de clases y terminé arreglandome en el baño del restaurante del hotel como una loca. Cuando ya estaba presentable, subí a la suite de L'Oreal donde tenía una cita para un manicure y estaban el resto de las blogueras arreglándose el cabello o maquillándose. También estaban Claudia Betancur, maquilladora, y Marcos Carrasquillo, estilista- dando tips de maquillaje/cabello y mostrándonos todos los productos nuevos. Todos los productos se ven espectaculares, especialmente me llamó mucho la atención "L'Oreal BB cream" ya que hidrata, corrige y funciona como primer. También me gustaron mucho las pinturas de uñas, ya que duran muchísimo (dice que hasta 10 días)- ahora solo necesito paciencia para pintarmelas más seguido. Después de ahí nos fuimos a cenar, y estuvo exquisito... y lo mejor de todo, compartí muchísimo con las blogueras latinas de Miami. ¡Espero que les gusten las fotitos abajo!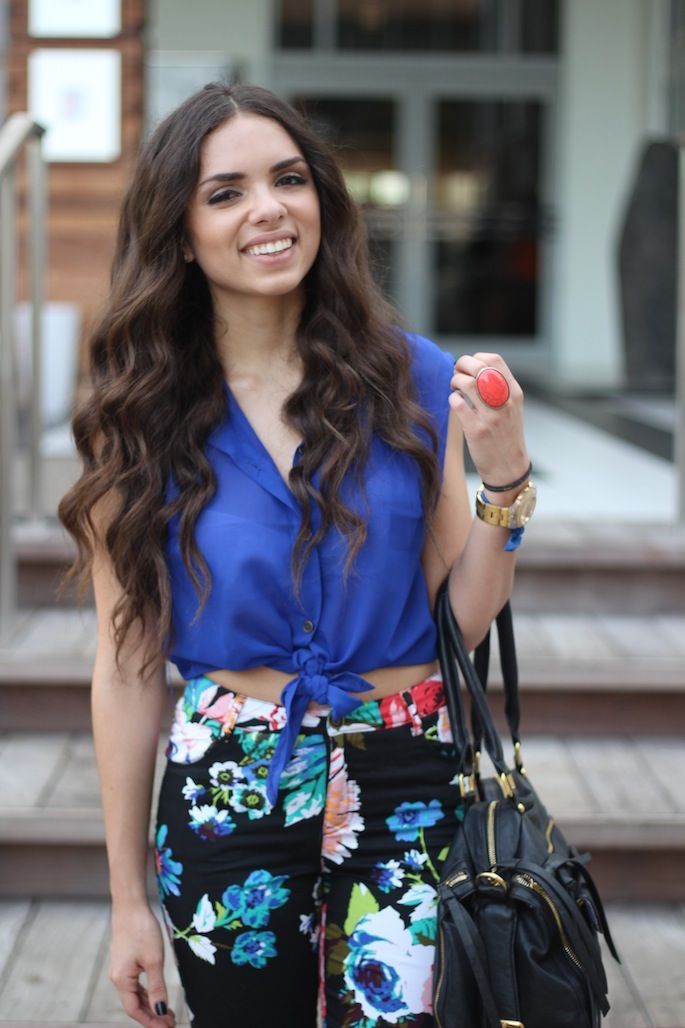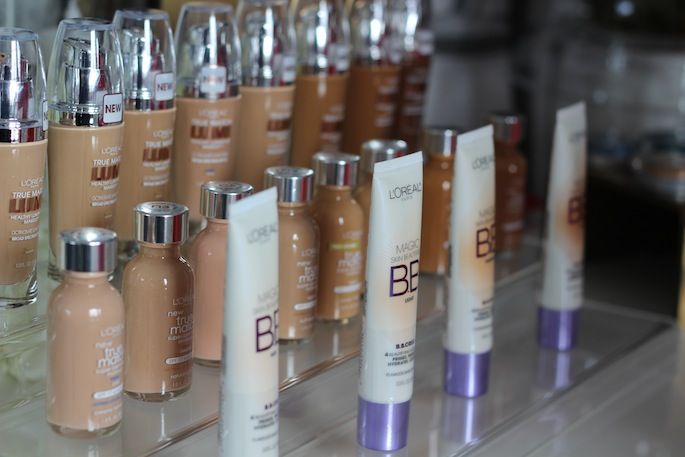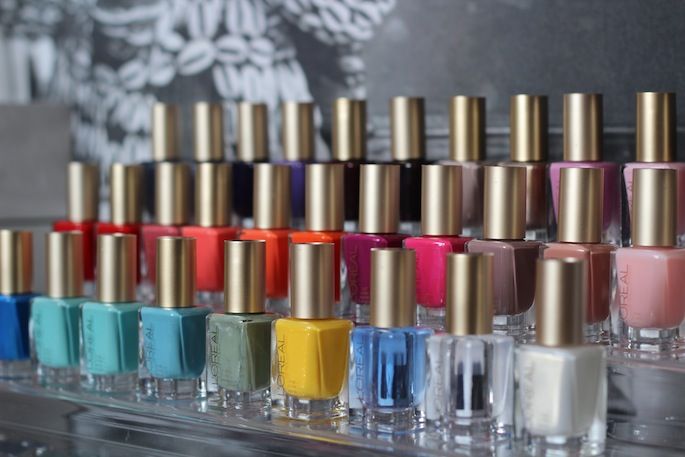 Beatriz Betancurt giving make-up tips!
with Annie Vazquez and Marcos Carrasquillo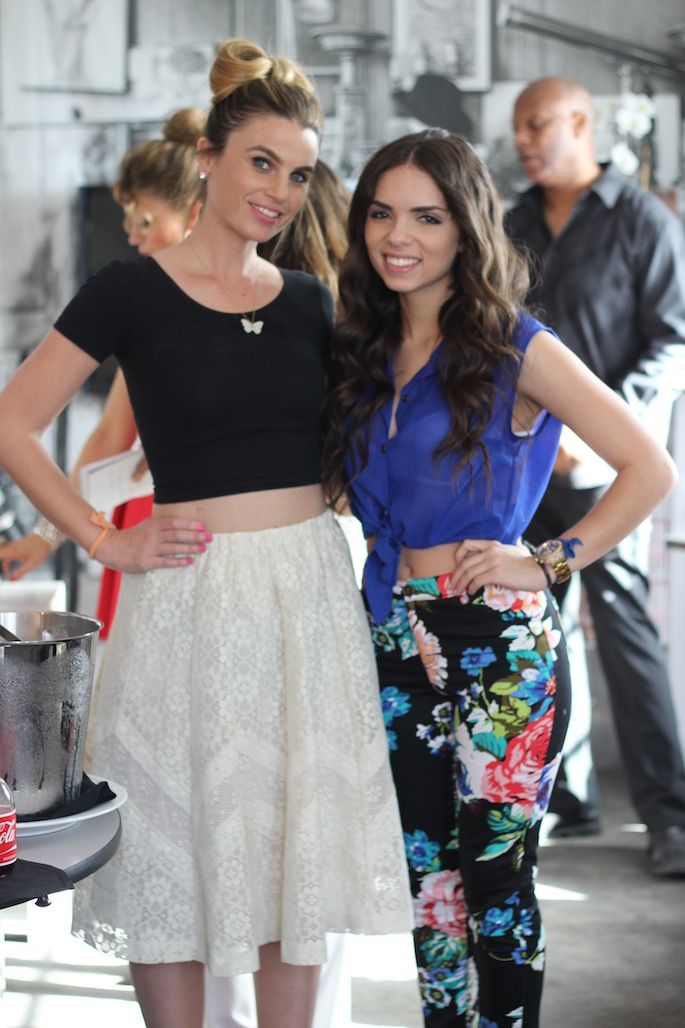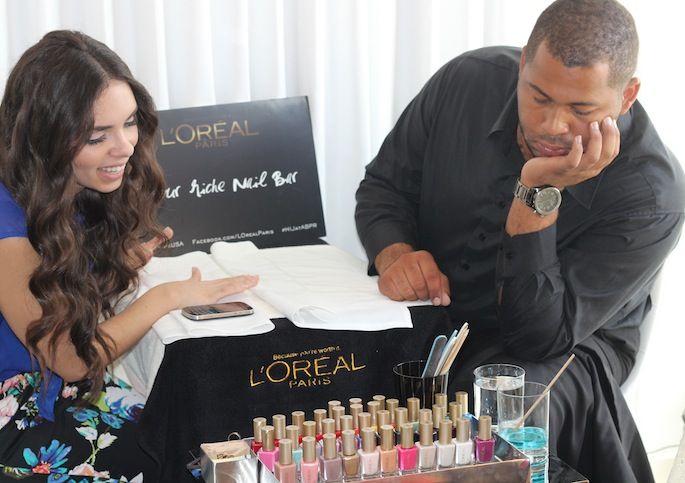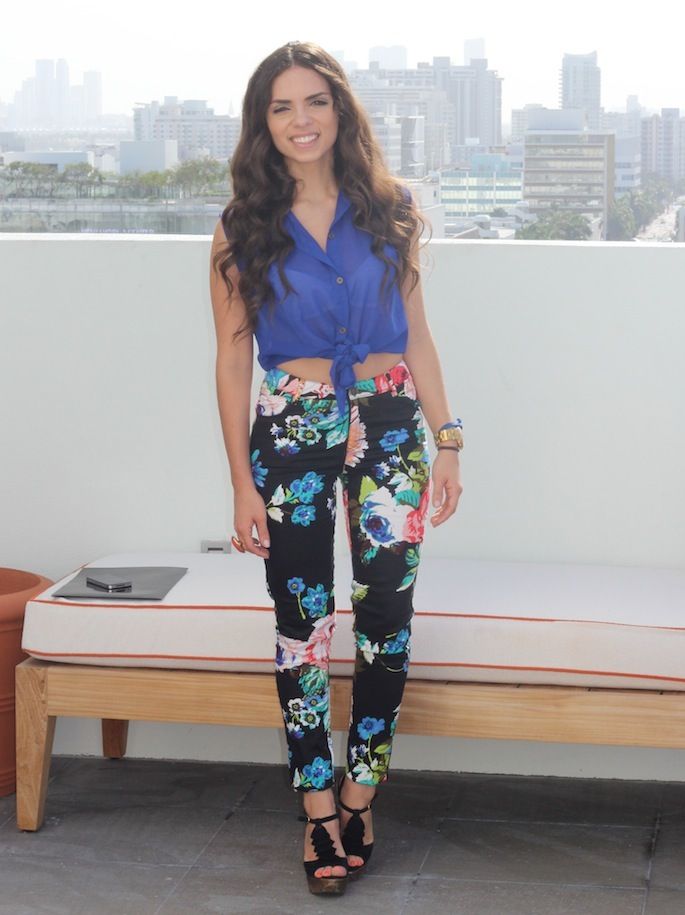 Floral Pants: c/o
Beginning Boutique
Blue button up shirt: c/o
Beginning Boutique
Shoes: Steve Madden
Bag: c/o
Mimi Boutique "Nadia Satchel"
Ring: Forever 21
Gold Watch: Swatch