Crochet and brights!
7/10/2012
50 Comments
aldo , claw bracelet , crochet , crochet shorts , forever 21 , furor moda , lily bag , mimi boutique , nude flats , oasap , quilted bag , romwe , tangerine
Edit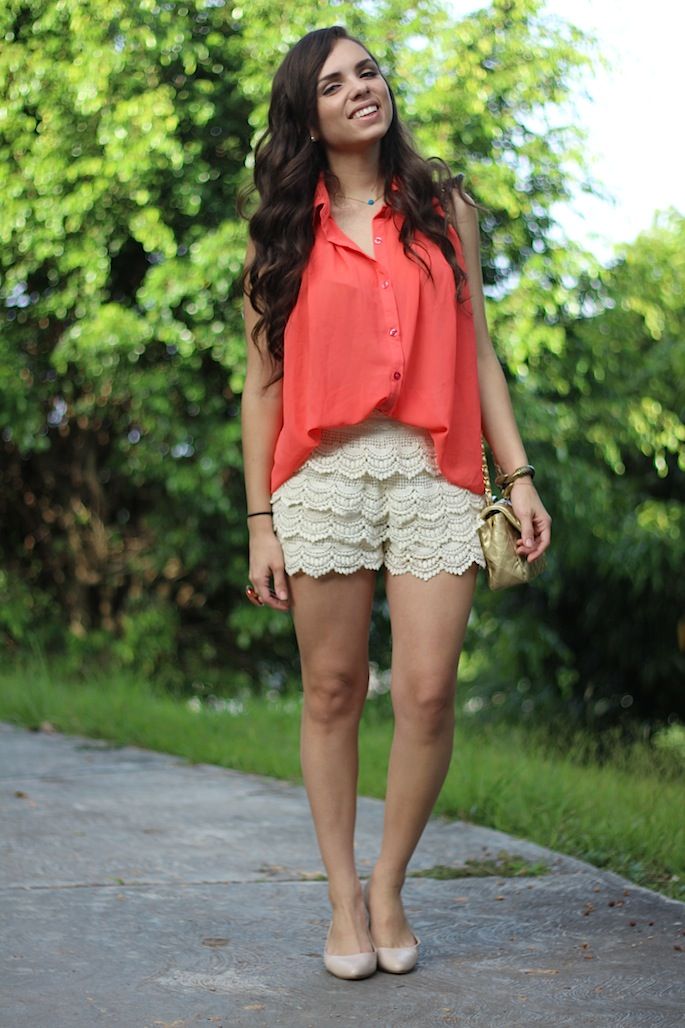 I was supposed to go the pool with a group of friends on Sunday but I think all of us were in family-mode. Originally, I was going to wear this with sandals and a bathing suit underneath- and even though, almost nobody wears shorts in Caracas... I really wanted to wear them AGAIN (this is my third time wearing these crochet shorts on the blog). So change of plans, I ended up going to a restaurant with my parents and brother- it was amazing, everything they had was traditional venezuelan food from the 1800's. After that, I headed home and I got to see a couple of my best friends from high school- so excited to see them after 2 years. Once again, thanks for visiting my blog, it means the world to em!
_____________
El domingo se supone que iba a ir a la piscina con un grupo de amigas pero todas estabamos en plan familiar. Originalmente iba a usar esto con sandalias, y el traje de baño- y aunque casi nadie utiliza shorts en Caracas, estaba antojada de usarlos OTRA VEZ (esta es la tercera vez que aparecen en el blog.. y me encantan). Ya que iba a comer con mi familia, quise mantener el look sencillo y de día con unos flats de color nude y accesorios dorados. Fuimos a un restaurante de comida colonial caraquella- si vives en Caracas, se llama "El Establo" y queda por El Hatillo- se los recomiendo, todo es exquisito! Después al regresar a la casa, vi a varias de mis mejores amigas que tenía muchísimo tiempo sin ver. ¡Gracias por visitar el blog! ¡Un abrazo grandísimo!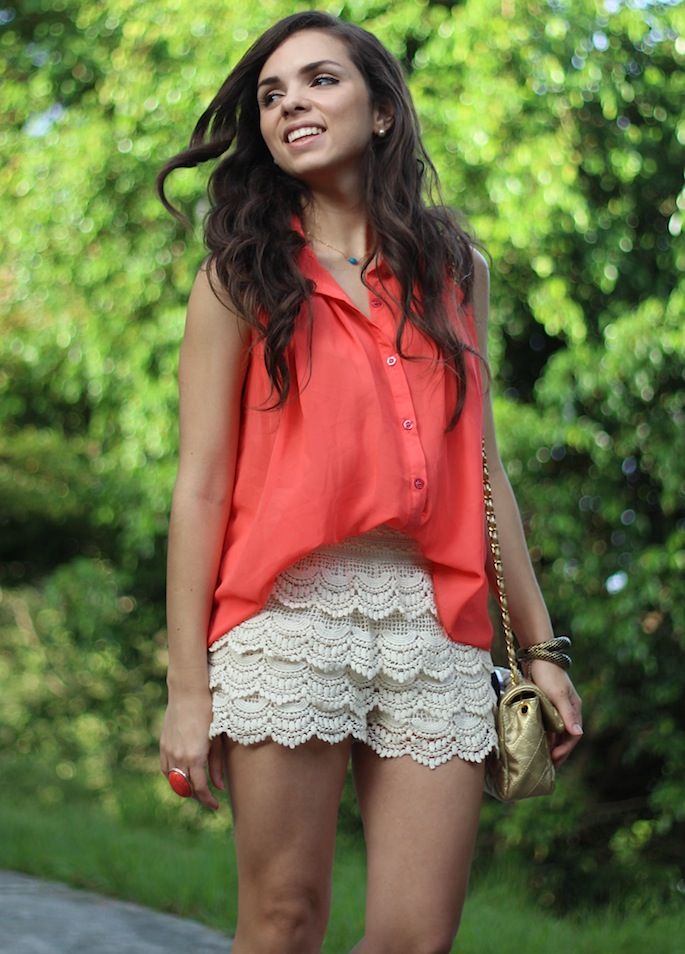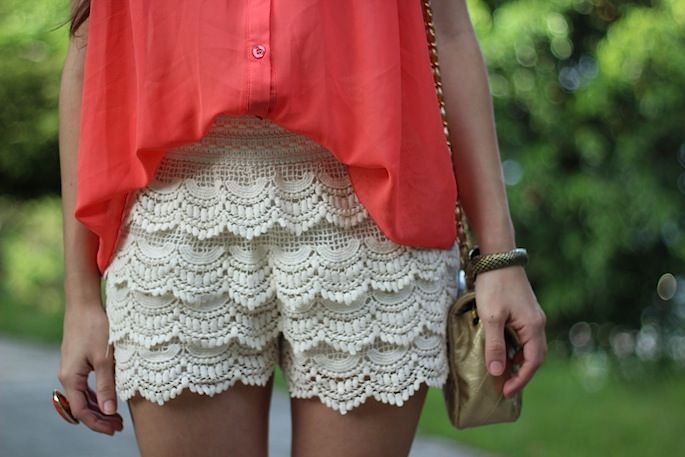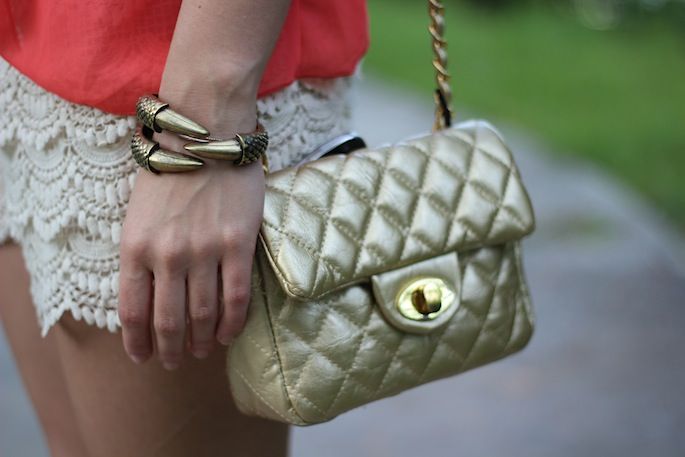 Crochet shorts: c/o
OASAP
Top: c/o
Romwe
Flats:
Aldo
Claw bracelet: c/o
OASAP
Ring: Forever 21
Bag: c/o
Mimi Boutique
Necklace: c/o
Furor Moda