Summer breeze!
8/23/2012
40 Comments
agaci , brahmin , cap toe , denim shirt , fedora , gap , lovely pepa , lovely pepa x krack , mali beads , mimi boutique , romwe , salmon jeans , selma ring , side cross , swatch
Edit
After GAP's event last week, I haven't stopped wearing this jeans- I swear they are my favorite, I want them in every single color... they are comfortable, soft, and feel amazing on! At GAP's event I was going more for a fall look, but this look screams SUMMER with the denim short sleeve top and the fedora. I wore this during the day with some comfy leopard loafers I got at Target last week- but then at night I wanted to get a little dressier just by switching the shoes and I went for a pair of cap-toe pointy pumps from
Lovely Pepa x Krack
.
I hope you liked this look! BIG BIG HUGS for everyone!
_______
Desde que compré estos jeans en el evento de GAP la semana pasada, no me los he quitado- les juro que los quiero en todos los colores, son cómodos y ligeros. A diferencia del evento de GAP en donde las tendencias eran más de otoño, esta vez quise combinarlo acorde al verano: con una camisa manga corta tipo denim que llevaba buscando desde hace tiempo, mi fedora favorita, y una cartera clásica. Durante el día estuve cómoda con mis loafers de leopardo- que por cierto no se los he mostrado! Luego salí a comer con Gabo y quise usar mis tacones puntiagudos con la puntita de metal de la colección de
Lovely Pepa x Krack
siento que hacen que el look se vea más arregladito. Espero que les haya gustado! ¡Mil abrazos y saludos a todas!!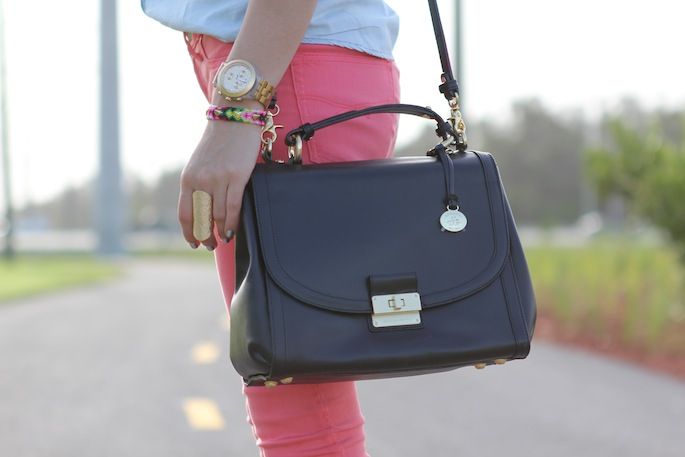 Brahmin bag---Swatch Watch- Mali Beads bracelet--- Mimi Boutique ring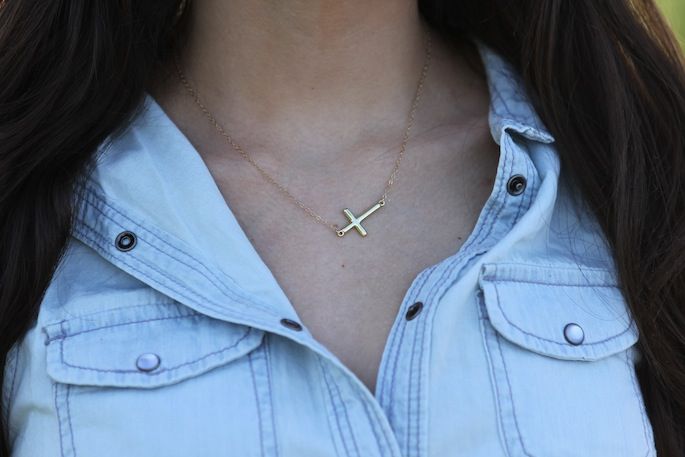 Mali Beads necklace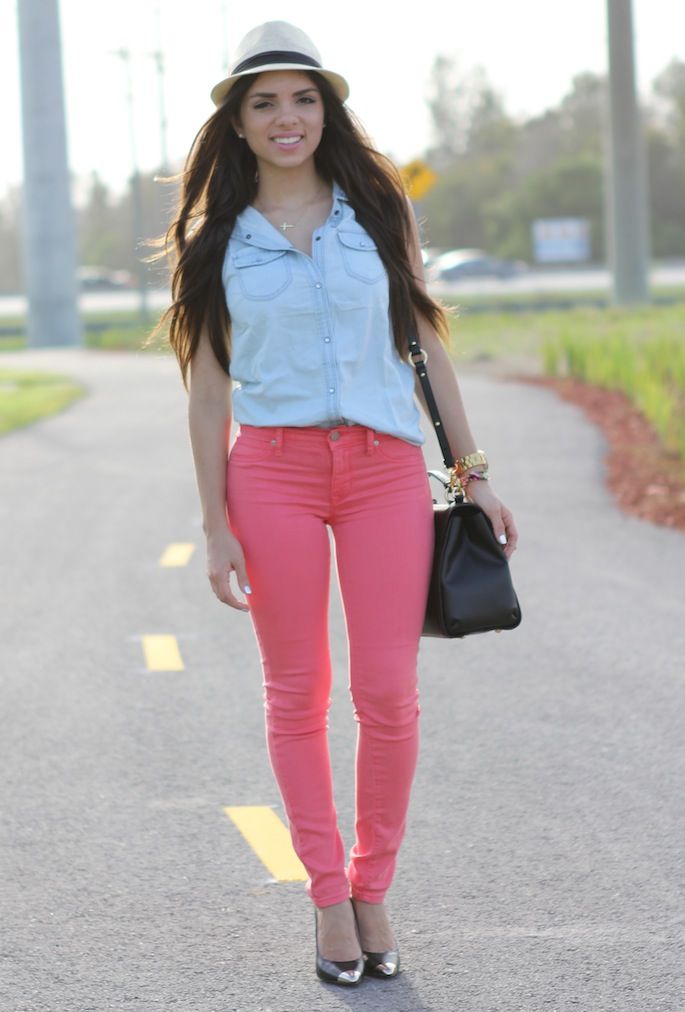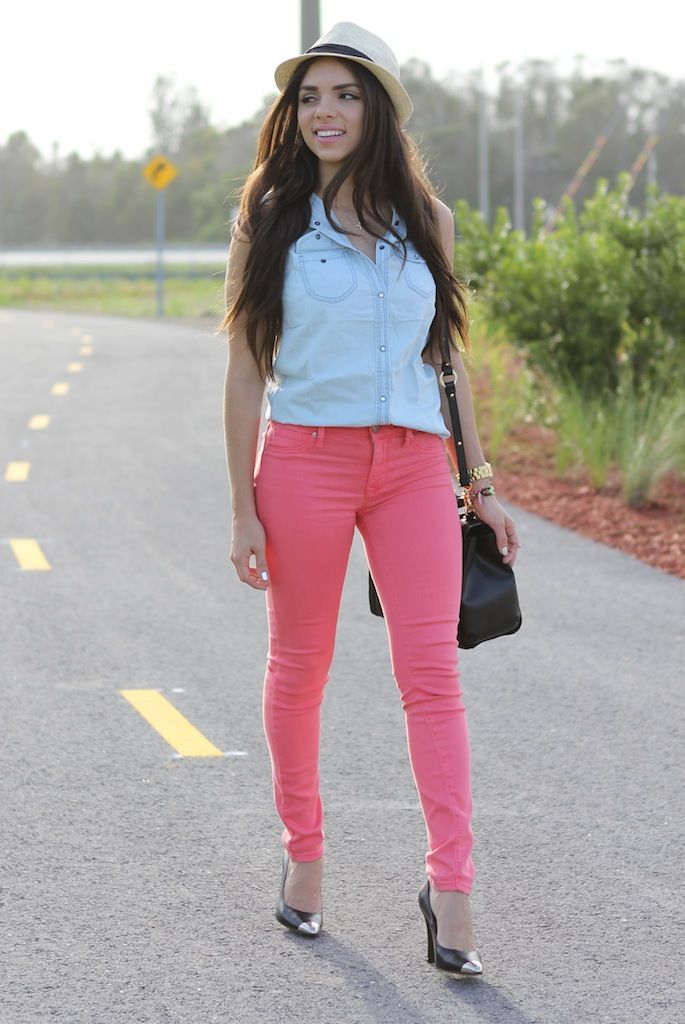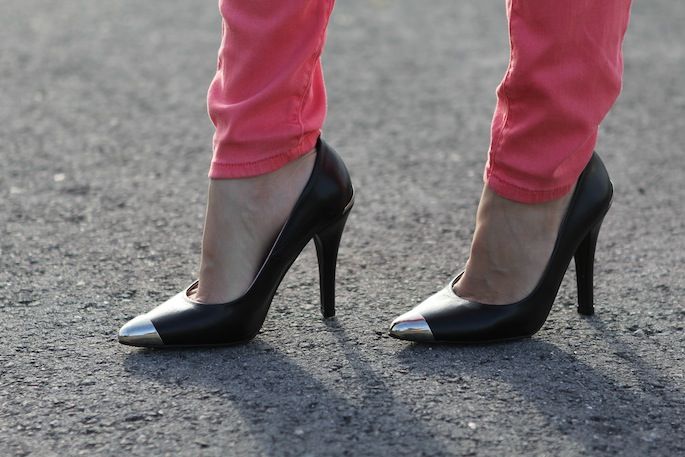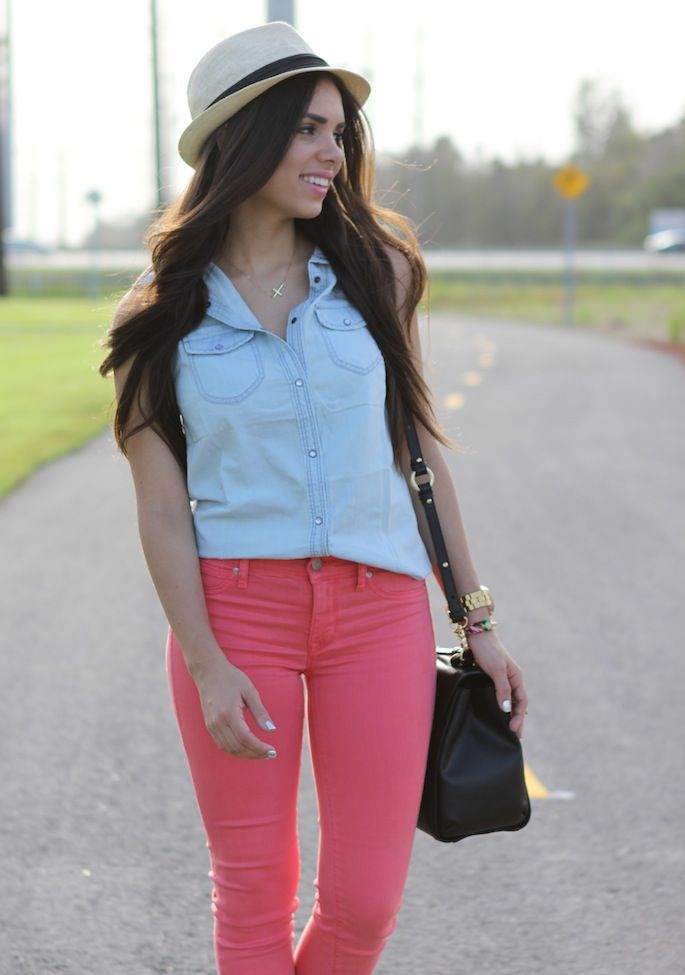 Jeans: c/o
GAP
Shoes: c/o
Lovely Pepa for Krack
Denim shirt: c/o
ROMWE
Bag: c/o
Brahmin
Fedora: Agaci
Watch: Swatch
Side-Cross necklace: c/o
Mali Beads
Ring; c/o
Mimi Boutique