Without limits!
9/28/2012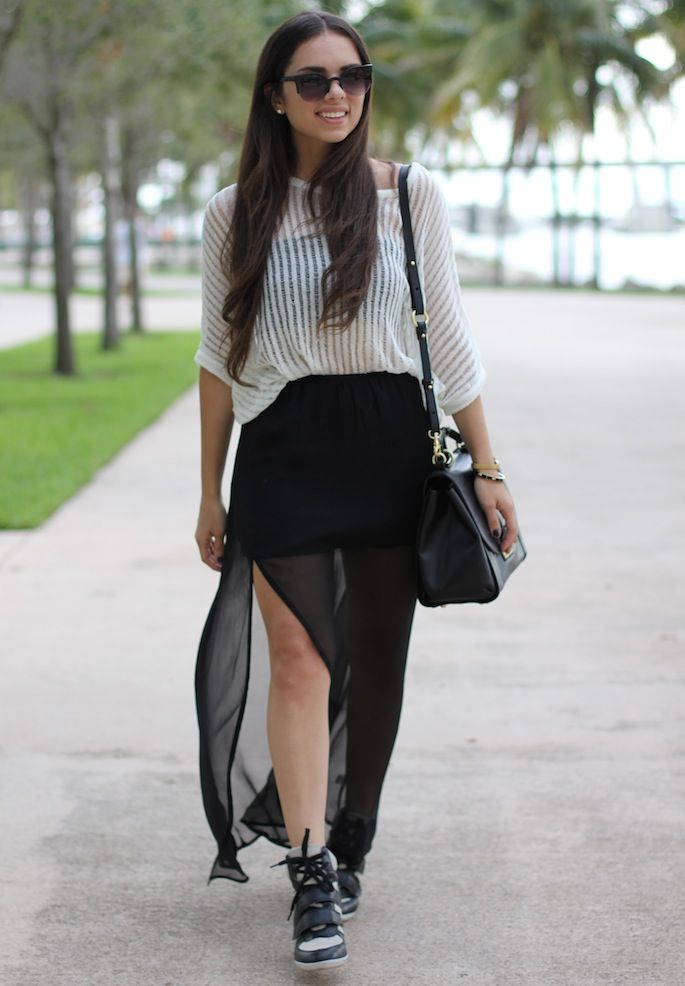 Since the 1st moment I saw this skirt, I knew I wouldn't take it off... it's SO versatile that it works for different styles and occasions- the 1st time I wore it was kind of "grunge", the second one more "rocker"... and this one is definitely sporty with the comfy sweater and wedge sneakers. I still want to wear with high heels and a dressy top for a glam night out. Originally, I took this light
sweater
to Puerto Rico to wear it as a cover-up on the beach...but I had this combo in mind!! I wore this to run so many errands on Wednesday right after the plane landed in Miami and I was so comfortable!! Hope you liked it! XOXO
__________
Como les he comentado, esta falda es una pieza tan versátil que funciona para diferentes estilos y combinaciones- la primera vez fue medio "grunge", la segunda más "rocker" y el miércoles en el día la combiné con pieza extremadamente cómodas para un look más "sporty"... y eso que todavía me falta combinarla más elegante como para una fiesta en la noche! El suétercito me lo había llevado a Puerto Rico para usarlo encima de un traje de baño ya que es larguito y fresco; pero tenía esta combinación en mente y no quería ensuciarlo en la playa!! Ese día llegué corriendo a Miami a hacer diligencias y estaba extremadamente cómoda en este look. ¡Espero que les haya gustado! ¡¡Gracias por visitar el blog!!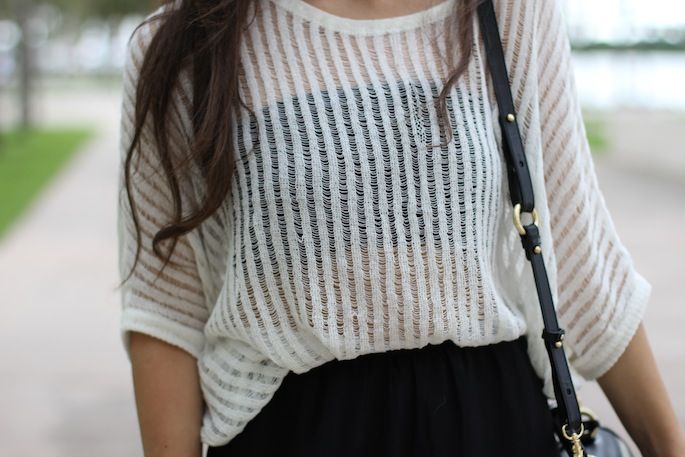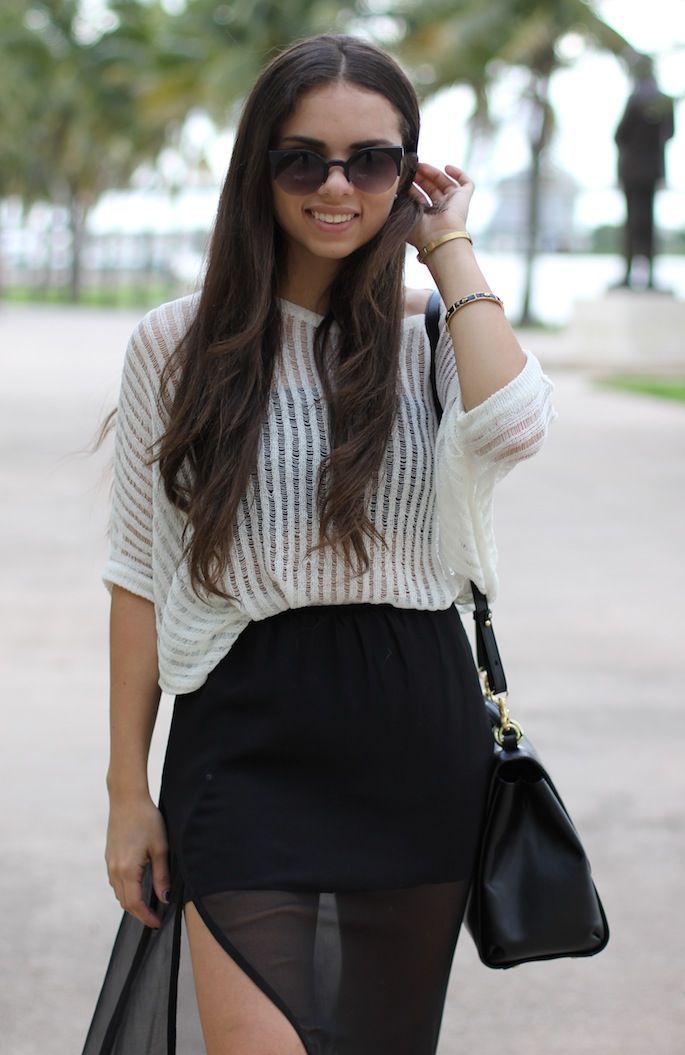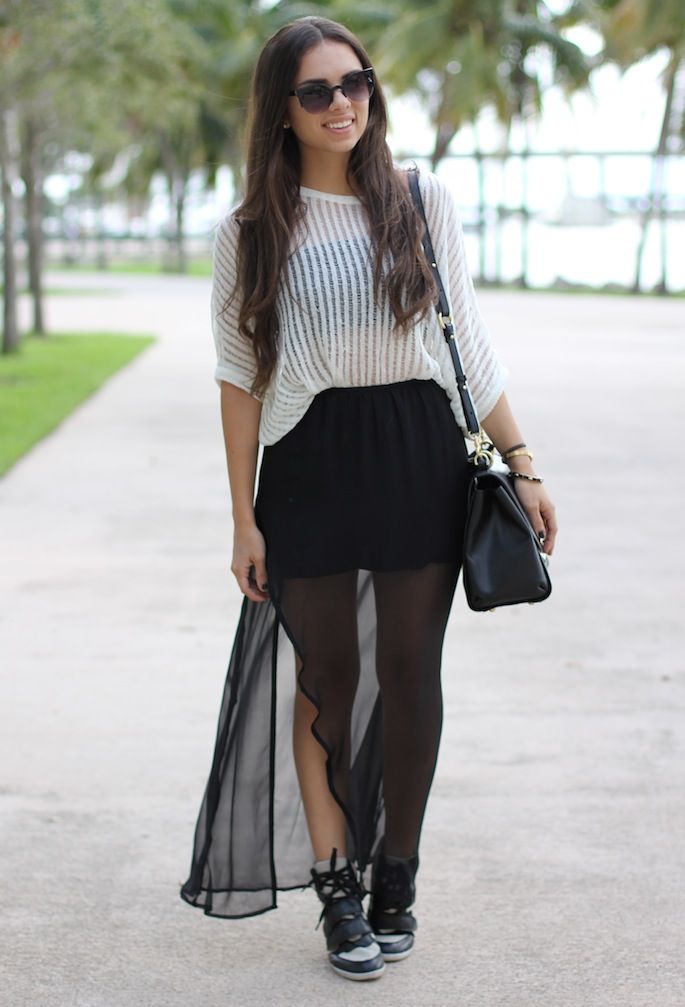 Sweater: c/o
Furor Moda
Sheer skirt: c/o
Furor Moda
Wedge sneakers:
GoJane
Bag: c/o
Brahmin
Skull bracelet: c/o
ShopBelina
Sunglasses: via
Chictopia Shop