Miami layers!
For a couple of months, I kept looking everywhere for the perfect white vest- I love this one because it looks like it's leather when it's actually regular fabric...making it even more versatile. I originally wanted to wear the gray shirt and vest with some leopard jeans and black shoes- but I ended up switching the leopard print on the shoes and some burgundy pants. I finished the look with gold accessories and a cool black and white necklace. I wore this last Saturday to go to a Puertorican restaurant with my parents and Gabo- the food was delicious... I forgot the name of the place. Then we headed home to decorate the house and
get zombified
for the birthday party. Hope you have an amazing day ! XOXO
oh btw; Pink & Pepper, where these shoes are from, is giving away $100 to shop at their store if you help them choose the costume for Penelope, the Pink & Pepper mascot! Check out all the details
HERE.
__________
Llevaba buscando un chaleco blanco desde hace varios meses; este me encantó porque parece ser de cuero cuando en realidad es de tela...lo que lo hace más versátil aún. Originalmente tenía en mente esta combinación de camisa gris y chaleco blanco con pantalones de leopardo y zapatos negros- pero terminé intercambiando el estampado a los zapatos y agregando unos jeans color vino. Terminé el lok con accesorios dorados y un collar con bloques blancos/negros. Esto lo utilicé el fin de semana para ir a comer con mis papás y Gabo a un restaurante Puertoriqueño en Miami- idea de Gabo por supuesto, comimos riquísimo y seguimos a mi casa para decorarla y maquillarnos para mi fiesta de cumpleaños ZOMBIE. Espero que tengan un bonito día...gracias por pasar por aquí!!
Por cierto: la compañia de estos zapatos: Pink & Pepper, tienen una rifa de $100 para comprar en su página. Solo tienes que dejar un comentario AQUI diciendo de que crees que debería disfrazarse la mascota de la marca, Penelope la zebra, para Halloween!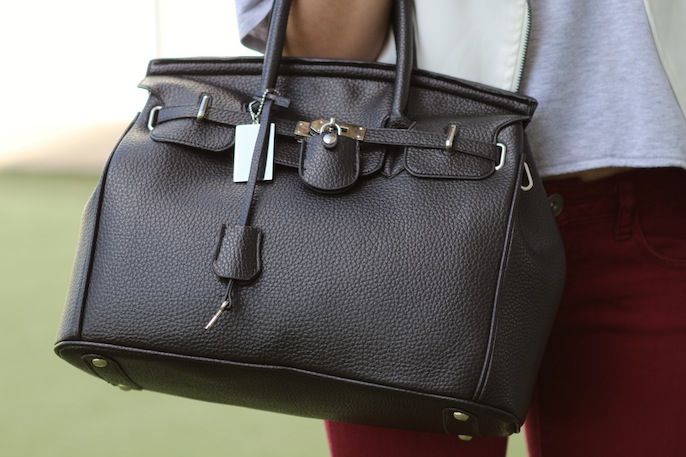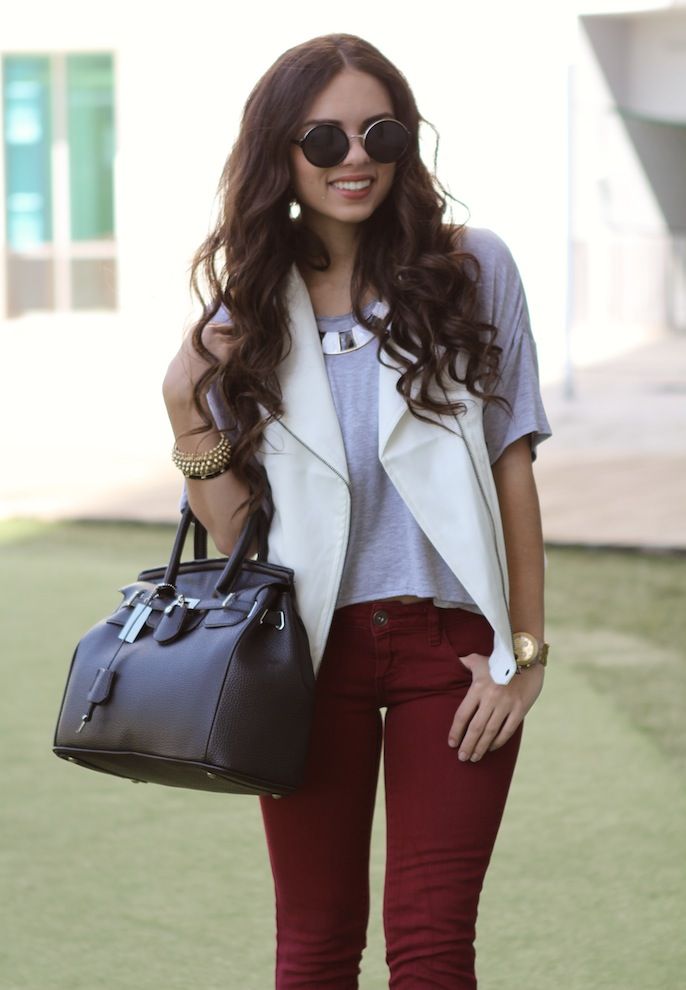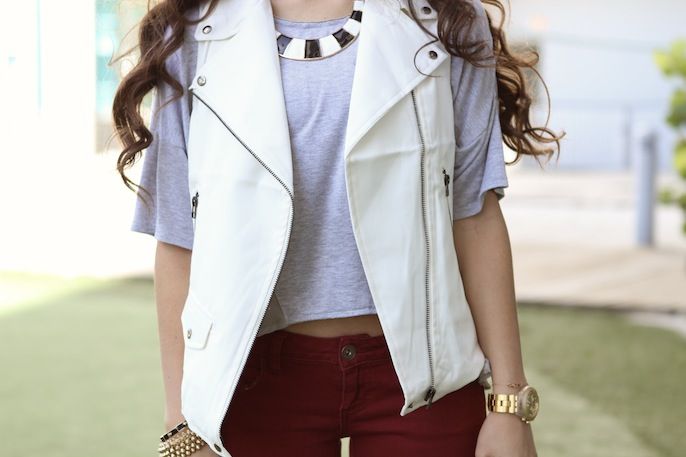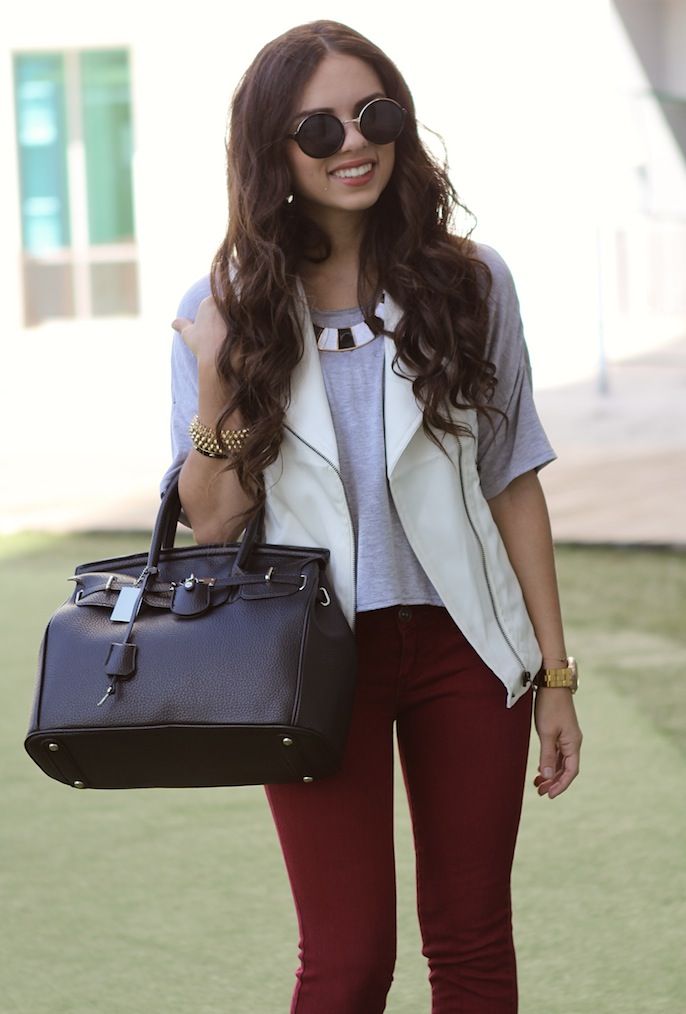 Leopard shoes: c/o
Pink and Pepper
Top: Material Girl
Moto vest: Zara- c/o
Choies
Jeans: c/o
JC Penney
Necklace: c/o
OASAP
Bag: c/o
MyBag Handbag Outlet
Watch: Swatch
Spike Bracelet: c/o
Mimi Boutique
Skull bracelet: c/o
ShopBelina
Sunglasses: c/o
Furor Moda