Embellished simplicity...
11/28/2012
Today's is supposed to be "wednesday remix"- but I have so many look to post that I really don't want them to keep piling up (don't worry, the next remix will be double....maybe a couple of tops/bottoms and all the ways I've worn them). Talking about post, I really want to do a Holiday special; so I need your help. I want to do several looks for several styles and different occasions/parties.... so tell me: what are you plans for this Holiday season? OK let's go back to this outfit. I want to wear this skirt all the time- I feel like it goes with everything but the faux leather gives any outfit an edgy/modern feel. This time I wanted to pair it with a top with an embellished peter-pan collar (so you don't need to accessorize in terms of earrings/necklaces). So I kept the look relatively simple- I say "relatively" because if you look closely, the shoes and handbag have sequins/studs. I wore this during the weekend to have an early romantic dinner with Gabo- I like that this look is very feminine but it still have an edge to it. I hope you are having an amazing week! XOXO
__________
Se que hoy se supone que sea "Miércoles de Remix" pero no quiero que se sigan acumulando los looks- luego les hago un mega remix con varias piezas y todas las formas que las he usado (¿qué prefieren: camisas o faldas?). Ya que se acerca diciembre, quiero hacer un especial de Navidad/fiestas decembrinas... así que necesito la ayuda de todas: diganme que planes tienes!! (Así puedo hacer varios looks para ocasiones totalmente distintas). Ok, de regreso a este outfit... estoy segura que le voy a sacar tanto provecho a esta falda de "cuero"- me parece que va con absolutamente todo y por supuesto, el cuero la hace más moderna y divertida. En esta ocasión la quise combinar con una camisa con el cuello de peter pan embellecido- lo que hace que no necesites ningún accesorio extra. Así que mantuve el resto del look relativamente sencillo- digo "relativamente" porque aunque son piezas sencillas como zapatos negros y carterita negra, también tienen sus lentejuelas y detalles. Esto lo utilicé el fin de semana para ir a cenar temprano con Gabo- es un look que mezcla lo delicado/romántico con piezas fuertes como el cuero y las tachas. Espero que estén pasando una semana espectacular! Abrazos!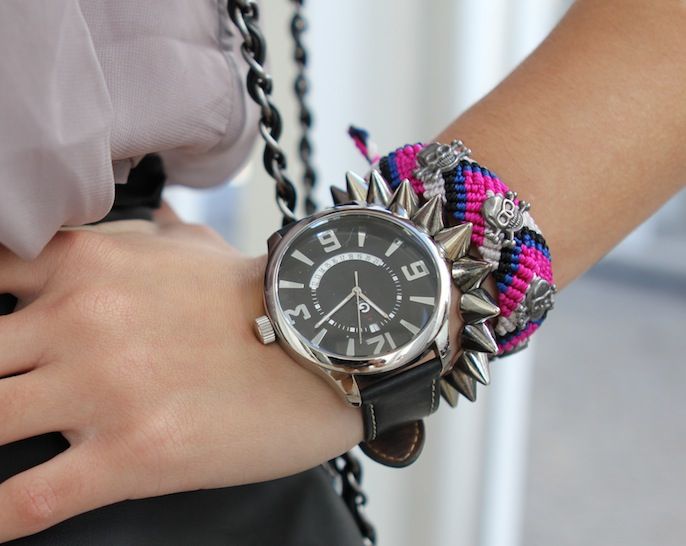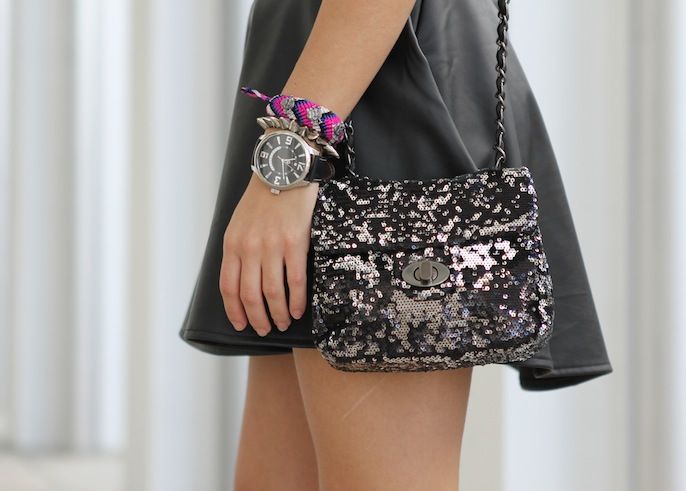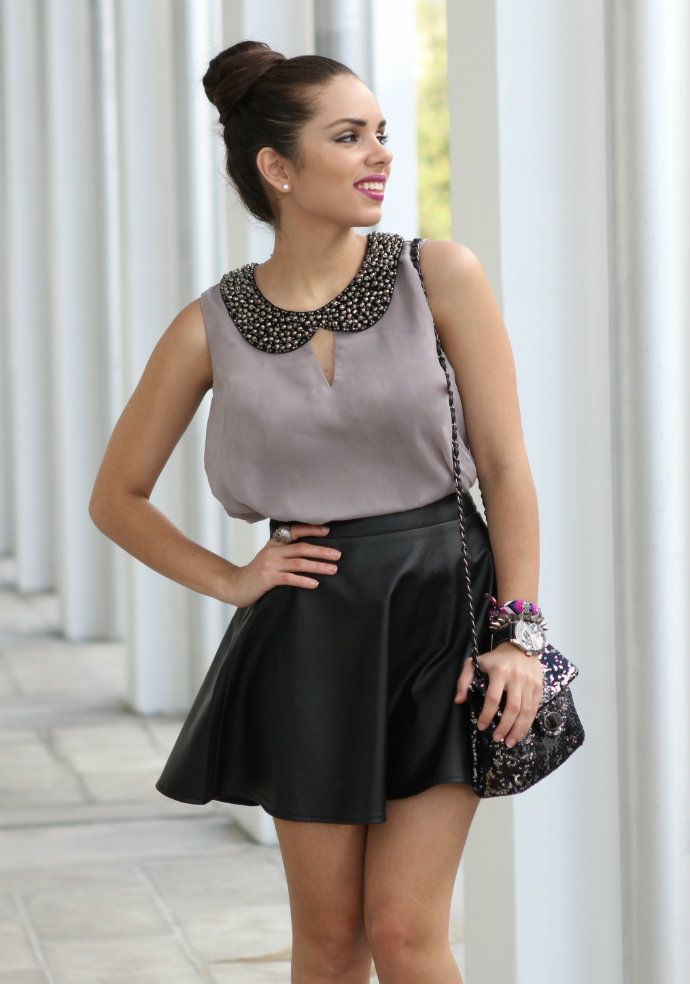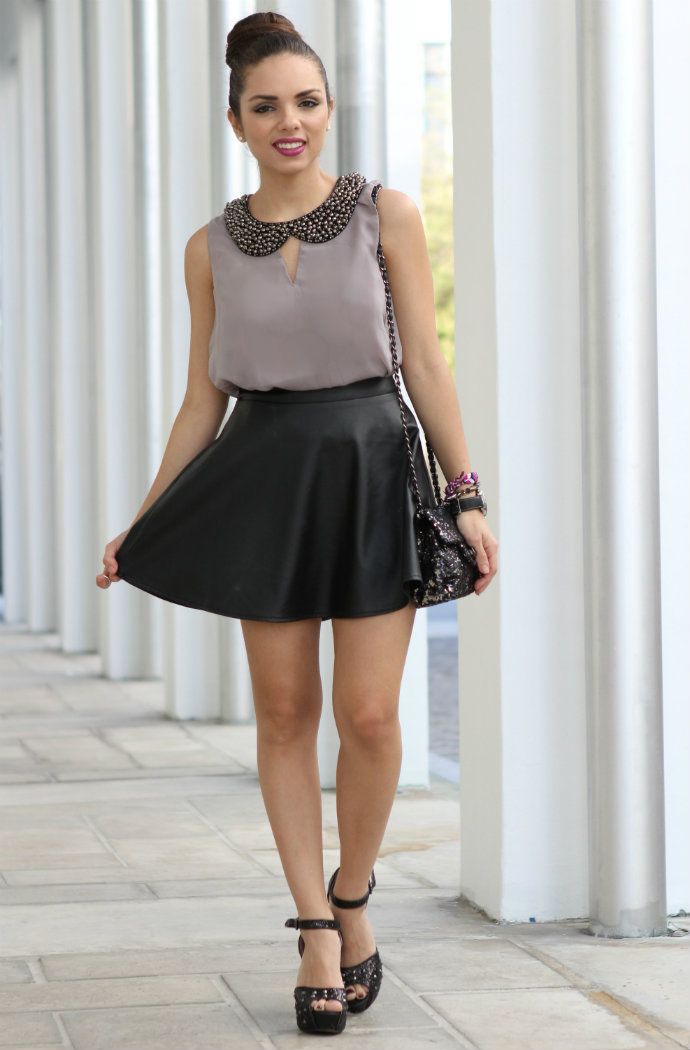 Faux leather skirt: c/o
2020ave
Top: c/o
Alainnbella
Shoes: c/o
Pink&Pepper
Sequin bag: c/o
Mimi Boutique
Spike bracelet: c/o
Vahife Boutique
Watch: Guess