Floral and peplum...for breakfast!
12/01/2012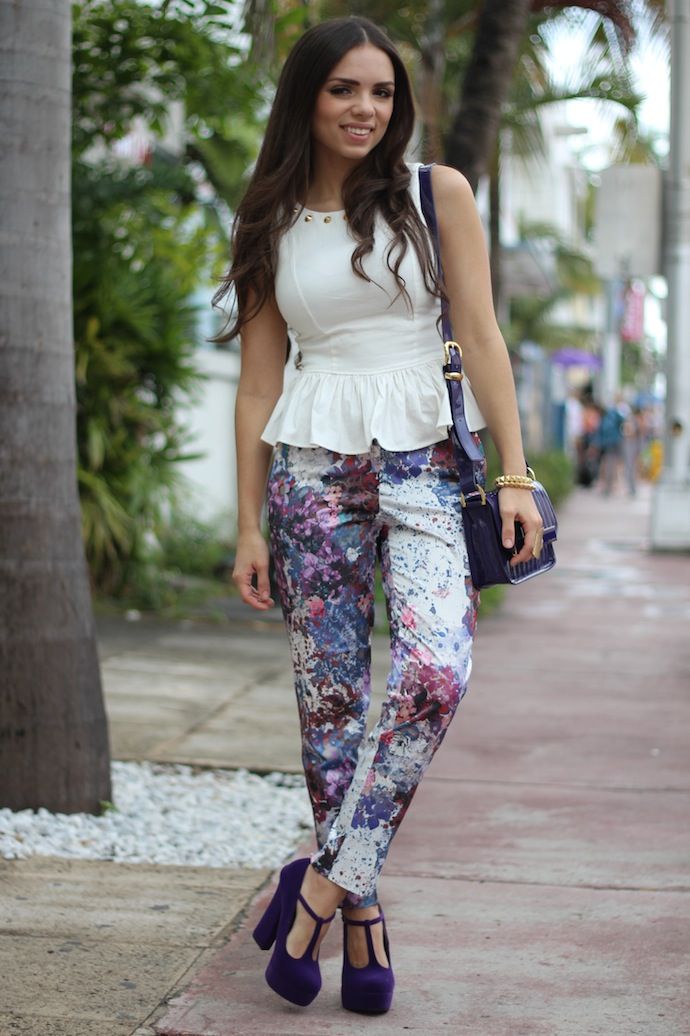 This look was actually from two wednesdays ago, I wore it to go to a bloggers breakfast with
Armani Exchange
- I wasn't sure if I should publish it or retake the pics- that day I was extremely sick and I feel it shows a little on my face. I had so much fun since I got to meet and spend time with some Miami bloggers I didn't know as much. Also, we tried half of the store and we got to choose a piece to keep. I found the perfect leather sheath dress...as soon as I tried it on..I felt like it was made for me. I talked with the AX team for a while and they shared how the brand is taking a trendy/modern direction- and I completely agree, there were so many on-trend pieces. Even though I took my camera with me, I always forget to change the lens ( I use one for the outfit pics that doesn't let you zoom in or out...so it's terrible for indoors since you have to be to far for the whole thing to fit). But you should head over to
AX online
to check out all the cute pieces!. Thanks for stopping by! XOXO
__________
Este look es de hace dos miércoles que fui a un desayuno de blogueras con
Armani Exchange
- lo había guardado porque no estaba segura de las fotos, ese día estaba extremadamente enferma y siento que se nota en mi cara. Fue chevere porque fue un grupo de blogueras diferente; tuve la oportunidad de conocerlas mejor y compartir con ellas. También estuvimos probandonos muchísima ropa, y pude escoger un vestido espectacular de cuero (¿sabes cuando te pruebas algo y sientes que fue casi que hecho a tu medida!?). Estuvimos hablando con el equipo de AX y ellos nos cuentas que quieren cambiar un poquito la imagen de la marca- y tienen piezas muy en tendencia. Me llevé mi cámara al evento pero siempre se me olvida cambiar el lente (el que utilizo no tiene zoom in, para que se vea el fondo más borroso- entonces hay que alejarse mucho y no salen bien las fotos). Pero las invito a pasar por
AX
y se enamoren de muchas cositas. Abrazos grande!


Shoes: c/o
Aviesta "Jade"
Floral pants: H&M
Peplum top: c/o
Beginning Boutique
Bag:
Ted Baker
(c/o Covergirl)
Ring: c/o
Mimi Boutique
Spike bracelets: c/o
Jeweliq